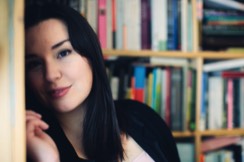 Stephanie Brookes, BBC Radio London food expert, offers her pick of an eating establishment for this month, Dip in Brilliant in Chelsea.
I have to admit, with any prospective restaurant review, I've already studied the menu many times before I've even ventured inside the dining room, eager to examine each potential dish in finer detail. I'm also fascinated with how each restaurant 'story' came to fruition: all the inner workings that go on behind the scenes are all part of the overall experience for me. My interest was certainly piqued in the case of Dip in Brilliant, as this family-run business has a long and successful history throughout London's restaurant scene.
Celebrity chef Dipna Anand is at the helm of this latest venture: a trendy Punjabi eatery, right next door to Chelsea Football Club. The first restaurant was established back in 1975 when Dipna's father, Gulu, first opened the original Brilliant restaurant in Southall. This more recent venture perfectly blends a modern dining aesthetic with traditional Thali-style sharing platters.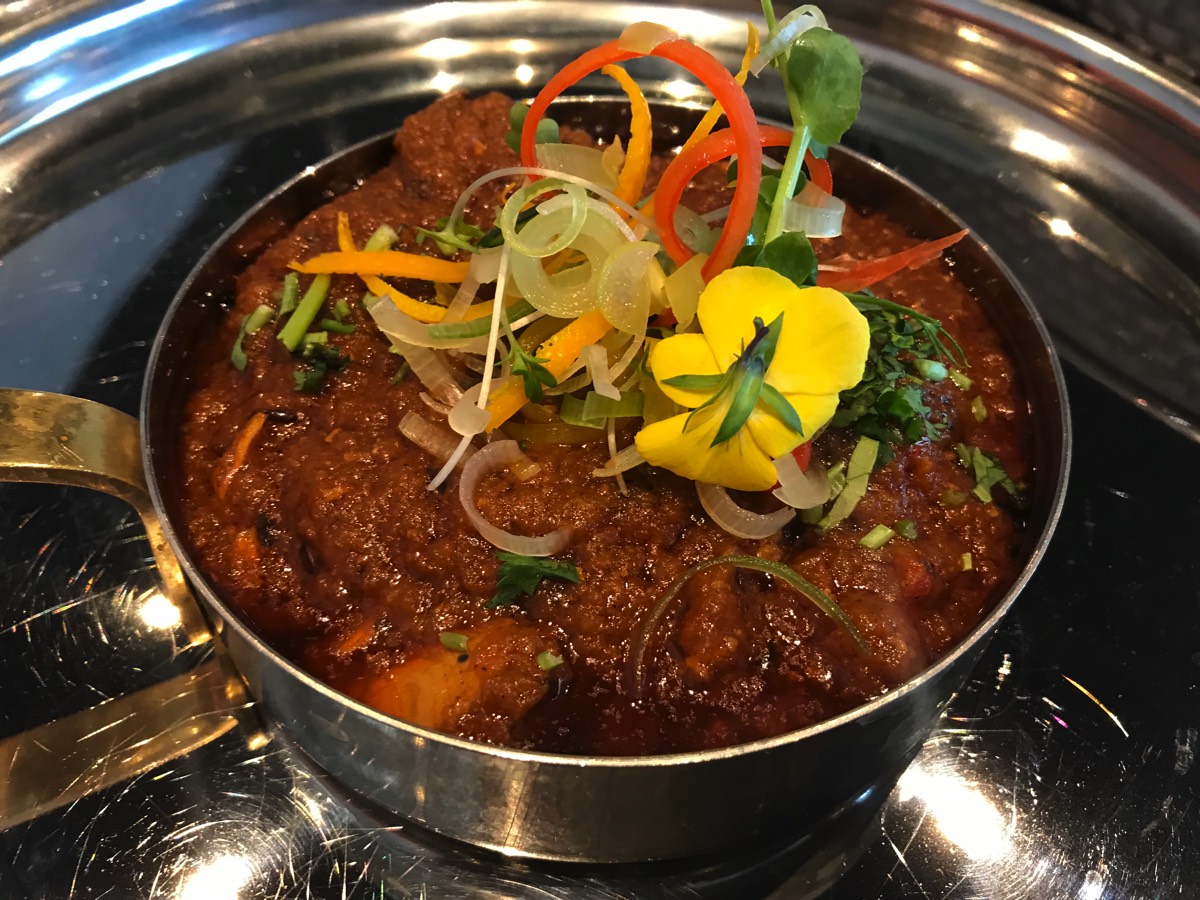 The first dish of Papri Chaat started proceedings with an infusion of bold, fresh flavours: a layered starter of spiced chickpeas and diced potatoes, topped with savoury vermicelli, tangy yoghurt and tamarind. It's the perfect dish to demonstrate the importance of contrasting textures. Added to the mix was a generous portion of freshly fried Fish Pakoras, lightly golden in appearance with a crisp, gram flour batter. The creaminess of the Tilapia worked deliciously well encased in the delicately spiced coating.

After a little appetiser respite, we welcomed to the table the culinary national treasure that is Chicken Tikka Masala – the first of two mains to arrive. It's one of those dishes so fixed in our culinary consciousness that the simple joy of this dish can be taken for granted. It's also the case that many of our experiences of eating Chicken Tikka Masala are via the local takeaway, which is not often up to typical restaurant standards. However, if it's being recommended by the house I gladly heed the advice. The chicken pieces were perfectly cooked, velvety in texture and generously smothered in the restaurant's self-named 'Brilliant' sauce – no hint on the menu as to the specifics of the closely guarded secret, but the tomato-rich gravy brimming with onions, ginger and chilli was a satisfying and comfortingly familiar dish.
The second curry of Paneer Makhani was perhaps the more decadent of the two, gratifyingly laced with cream and butter. I was particularly looking forward to this dish as paneer has become a new favourite ingredient after preparing it for a recent article, and I couldn't believe how long I'd lived without it: it's become a feature in my weekly shopping basket. The fact that it also has a fairly mellow, milky flavour makes it the perfect blank canvas for salads, summer barbeques and, most notably, in all-or-nothing, butter-rich curries. In this case, pale yellow hunks of cheese, bathed in a rich, ruby sauce was nothing short of comfort on a plate. In these warmer months of lighter eating, it can be forgotten there are also days when only true indulgence will do. This was one of them.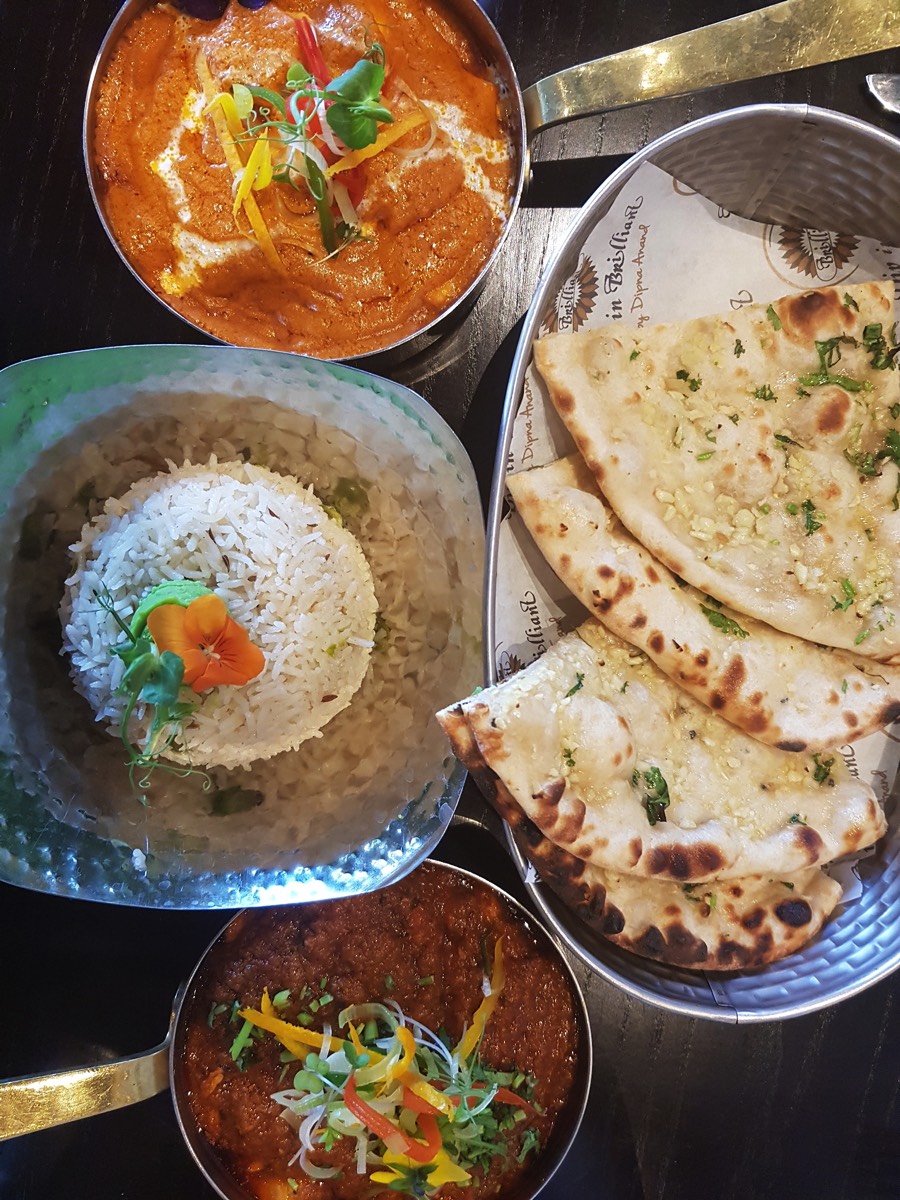 The final offering of the evening was a dessert of Gajar Ka Halwa: an unctuous, sticky mound of freshly grated carrot, artfully moulded together by smooth, sweet caramel. It's a cleverly balanced dish whereby the richness of the caramel never overpowers the fresh tang of the carrot, stopping it from veering into sickly-sweet territory. The addition of a crunchy pistachio and almond topping gives much-needed texture to the soft, chewy carrot.

For evening feasting and leisurely lunchtime indulgences, Dip in Brilliant hits the mark on all counts, serving hearty, delicious dishes which satisfy those most savoury of food cravings… just try and leave a little room for dessert – your inner glutton will thank you for it.
essence info
Dip in Brilliant
448-450 Fulham Road, Chelsea, London SW6 1DL
Websites:
www.dipinbrilliant.com
;
www.stephaniebrookes.com
Telephone:
020 3771 9443
Email:
info@dipinbrilliant.com