McLaren has a habit of raising the heartrate and that's even before getting into one of its cars. Euan Johns looks at the new McLaren 600LT, a car that purports to be Britain's best value supercar.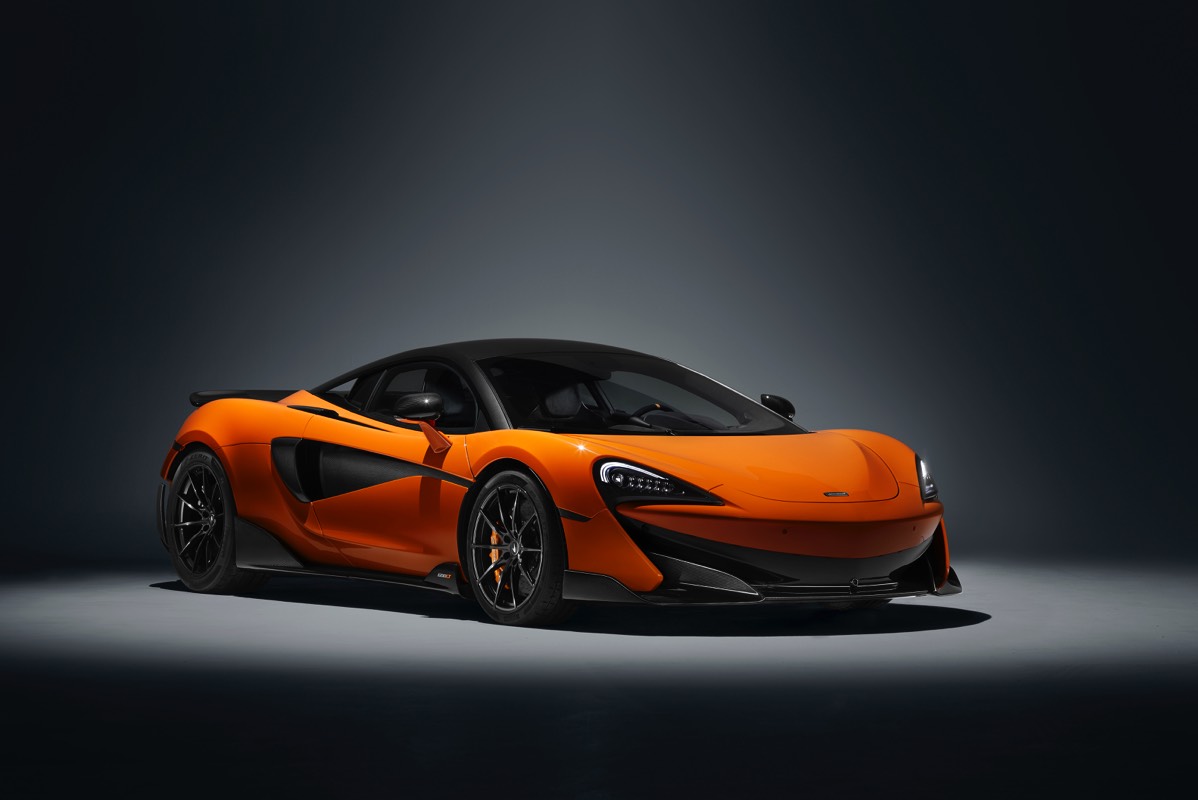 Launched at the Goodwood Festival of Speed, the arrival of the McLaren 600LT marks the beginning of the next chapter in the McLaren 'Longtail' (LT) story and undoubtedly sets a new benchmark for super-sportscar performance.

This new offering from the McLaren stable epitomises the company's philosophy to produce lightweight super-sportscars that deliver extreme performance. Its inspiration comes from the renowned McLaren 675LT models and their iconic 'Longtail' McLaren Fl GTR racing predecessor. This new addition to the LT family has all the physical hallmarks of a true McLaren 'Longtail'.

The car is all about sharpness; it's crisp and responsive, handles brilliantly, will launch to 60mph in 2.9 seconds and to a little over 200mph in just over 10 seconds. This new pinnacle of the marque's Sports Series range comes at a base price of £185,500 which, on the face of it, appears pretty good value for a carbon, track-optimised supercar.
For those wishing to spend a little more, then the MSO Clubsport Pack adds £24,170 to the base price and features super-lightweight carbon fibre racing seats, a carbon fibre interior upgrade that includes extended gearshift paddles, steering wheel spokes and switch and IRIS display surrounds in lightweight material, carbon fibre roof and cantrails, visual carbon fibre fender louvres in gloss finish and titanium wheel bolts.

The MSO Clubsport Pro Pack adds a harness bar and six-point harness for track use in black, blue, red or McLaren Orange and is priced at £28,480. The super-lightweight carbon fibre racing seats are available as a stand-alone option costing £4,990.

Extensive use of carbon fibre is the outstanding feature of this vehicle and is obviously behind all the weight savings. The chassis is some 25 per cent stiffer than a comparable aluminium one and the new aerodynamic features help the 600LT achieve a dry weight of 1,247kg and resulting power-to-weight ratio of 481PS/tonne.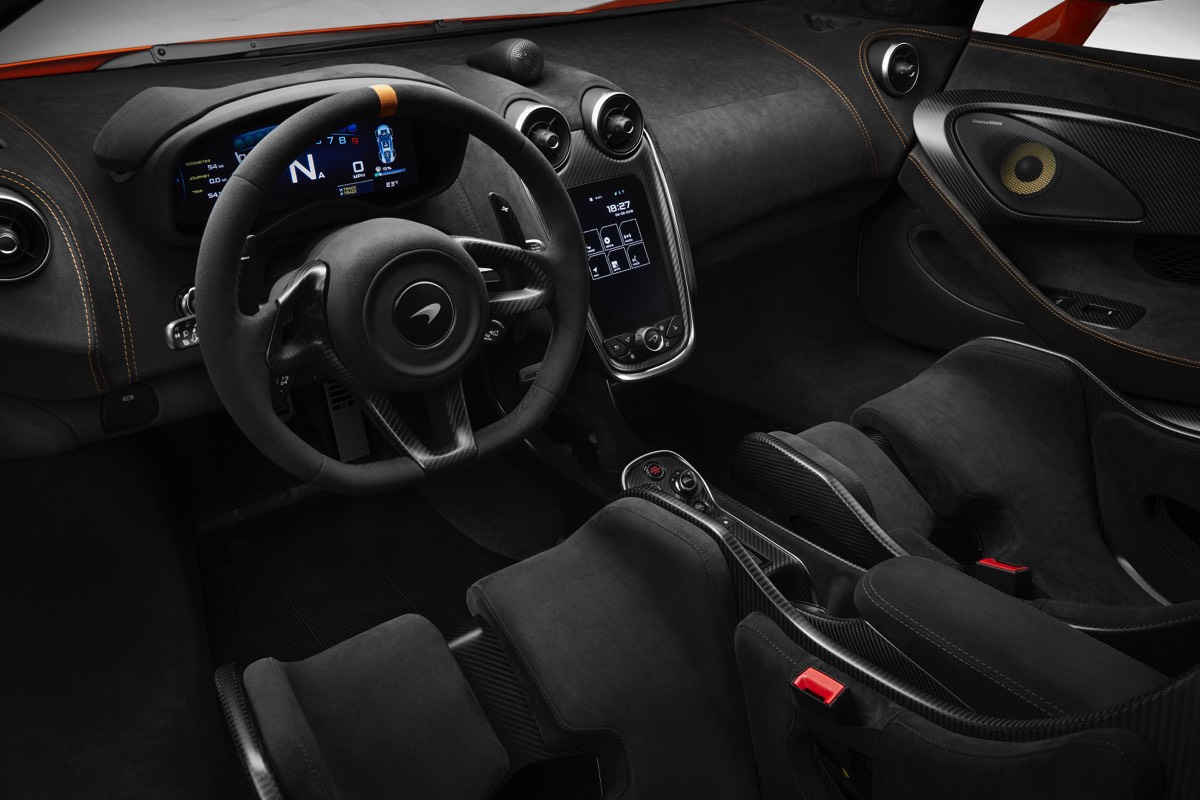 McLaren 600LT 'stealth' option
The McLaren 600LT with bespoke personalisation in Stealth Grey features both MSO Defined and MSO Bespoke options to further enhance the track-focused character of the McLaren 600LT. As Ansar Ali, managing director of McLaren Special Operations says: "MSO Bespoke was established to help customers realise their dreams and allows an almost limitless level of customisation. With MSO Defined, we offer a range of personalisation beyond the standard factory options."
The new McLaren 600LT is only the fourth McLaren in more than two decades to be designated a 'Longtail'. The 600LT delivers astonishing acceleration and outstanding track cornering speeds with a truly extraordinary dynamic connection between driver and car.
Mike Flewitt, chief executive officer, McLaren Automotive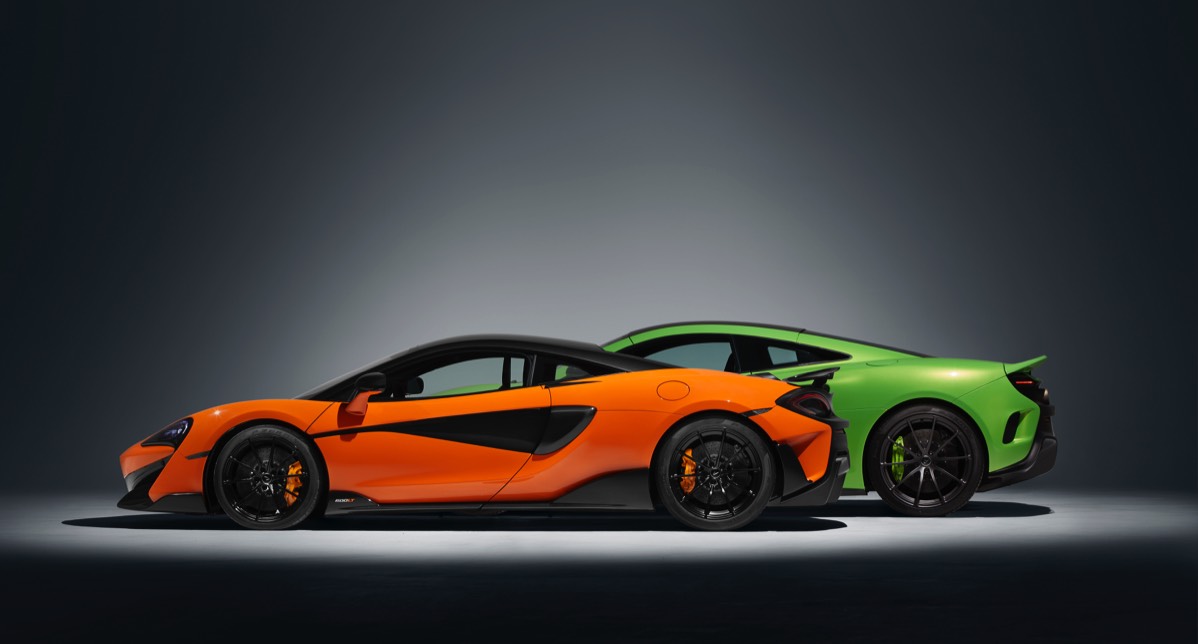 Even at the starting price, the 600LT doesn't fail to impress with its incredible grip and responsiveness. It's certainly not a wolf in sheep's clothing: its looks are unashamedly aggressive. As a package, the car will encourage the average driver in a way that seemingly more exotic cars will not.

To put it simply, the 600LT is a road-legal track car that aims to combine the best bits of the 675LT and the 720S with the bonus that it's cheaper than either. Under the bonnet is a 3.8 litre twin turbo V8 and as it weighs 100kg less than a 570S, you can get some idea of how this car moves. It's tight, compact, lightweight and responsive – a driver's car. It has a balanced steely precision that feels so precise it's almost surgical. If there was a Strictly Come Dancing competition for cars, this one would win hands down.

Production began in October for this strictly limited edition car. All the vehicles will be built in a 12 month window and around the production of existing models. The eye-catching carbon fibre body panels require specialist tooling and this is just one of the reasons that the new 'Longtail' will be rarer than its sports series brethren.

Worth buying? Well, it's probably the most agile supercar currently on the market and with that in mind it's up to you. For those who do not like attracting attention, then, no, this is not for you.
essence info
Website:
www.mclaren.com