Three years ago, Ford Motor Company unveiled the new Ford Mustang with a (long) overdue right hand drive for the UK market. The original pony has now had some additional horsepower added. Euan Johns looks at this reinvigorated American icon.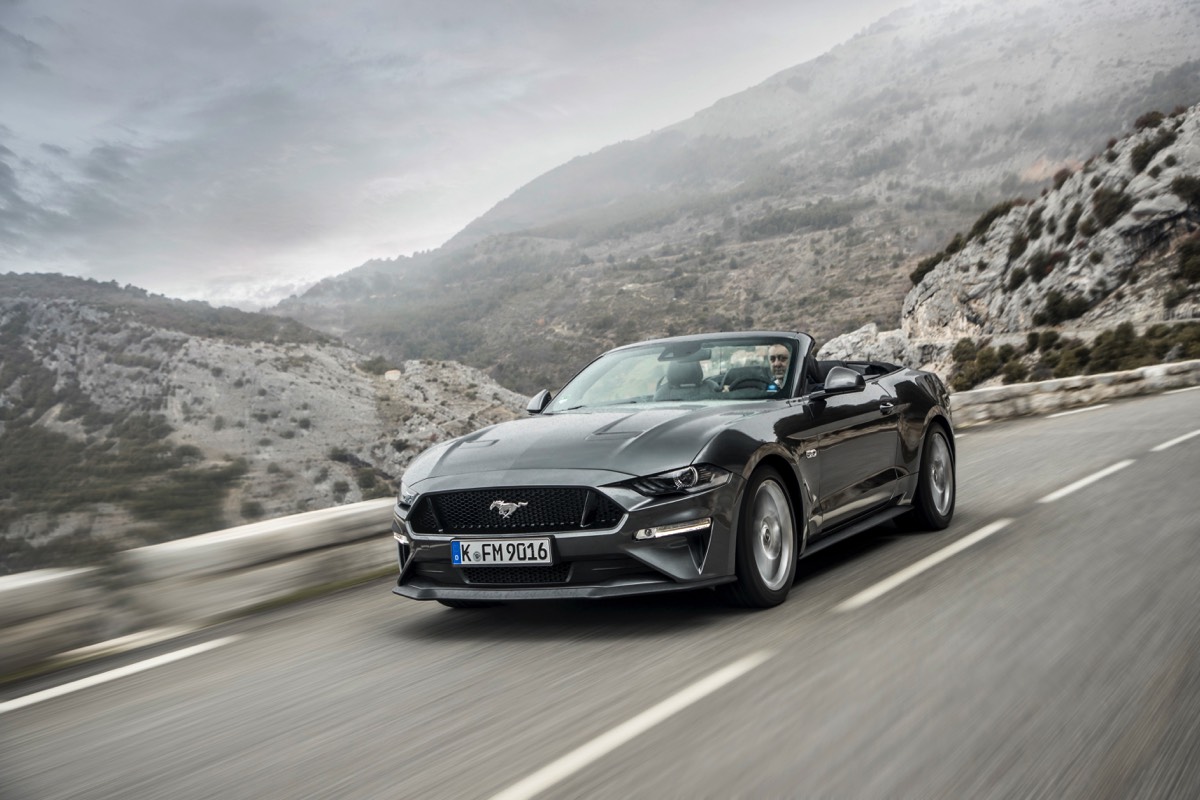 American sports cars to the rest of the world? For some reason it's a bit of a hard sell. Bit brash? Not subtle enough? Too macho? Most models fall wide of the mark, being less stylish, less slick and a little less refined than their European counterparts. But the Mustang is a true thoroughbred that has entered into motoring folklore throughout the world (thanks Steve).

Ford's executive chairman Bill Clay Ford introduced the new Mustang in Barcelona in 2013, one of six cities where the new model was simultaneously revealed. The promise? Well nothing less than world-class levels of performance and refinement, while embracing the Mustang's half-century of heritage and status as a global icon.
That was the aim and at a starting price point of around £34,000 (all duties paid) it's an option for those who don't want to stretch to a Mercedes coupé or similar. The new Mustang looks the business with a new lower bonnet design and optional spoiler maintaining its macho look, but providing a softer, slicker edge. Inside there's plenty of room and the back seats really do function as seats. The boot is larger than rivals as well and can actually be used as one.

More than nine million Mustangs have been sold since it was first launched in 1964. It is, perhaps rather surprisingly, the world's most-liked vehicle on Facebook, but then it has been a star performer on celluloid and continues to be so in the digital age. The Mustang has made thousands of appearances in film, television, music and now video games.

This car has world-class performance, driving dynamics and usability. It includes a significant amount of advanced driver convenience and aid technologies. Here again though the price point is reflected in the handling and steering which is a little unresponsive and not up there with its peers. The clean design of both the Ford Mustang fastback and convertible evokes the essential character of the car, retaining key design elements of the classic Mustangs recognisable to European car fans, including the long sculpted hood and short rear deck.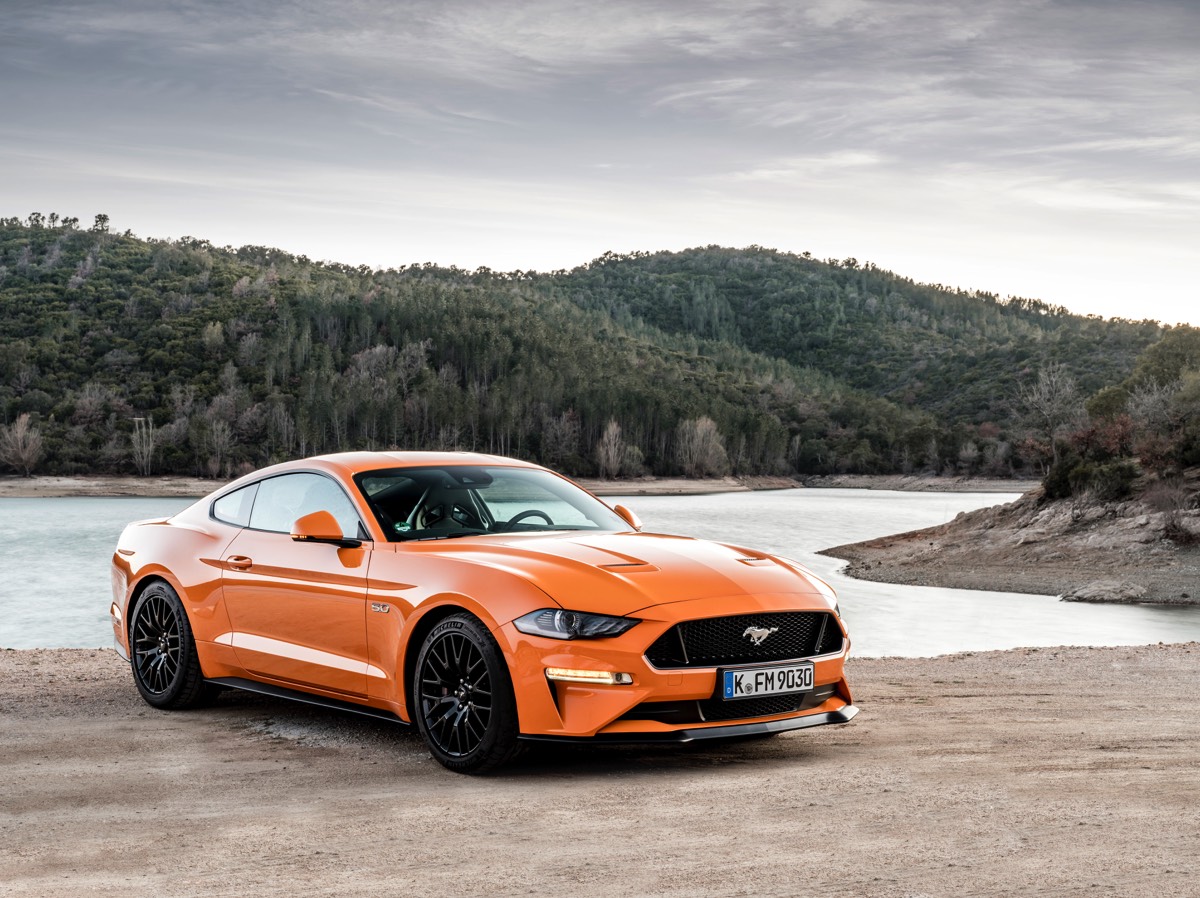 The way the Ford Mustang looks, drives and sounds is key to the driving experience. The car offers good power options (the five litre V8 is a monster) and chassis configurations refined to meet the driving expectations of European drivers. The 5.0-litre V8 engine snarls and roars upon ignition and is joined by an all-new 2.3-litre EcoBoost engine that brings state-of-the-art technology into play. This delivers turbocharged performance with the fuel efficiency and low CO2 emissions as demanded by European consumers.

The Mustang is rugged, and for those who like to be the centre of attention and stand out from the crowd, then this will be for you. A new special edition Ford Mustang Bullitt pays homage to the Mustang GT fastback that featured in the legendary Warner Bros. film starring Steve McQueen and is available in shadow black or classic dark highland green. Careful on the choice of colour and style (fastback or convertible) though as for some reason the blue fastback option doesn't do it any favours. This option has echoes of my father's Toyota and for nigh on £34k you don't want that do you? The ultimate symbol of the overused word 'cool', Steve McQueen wouldn't have gone for that one.
essence info
Website:
www.ford.co.uk