Euan Johns examines Chrysler's new go-anywhere, have-fun-getting-there plaything that's filling the gap Land Rover vacated in the off-road scene.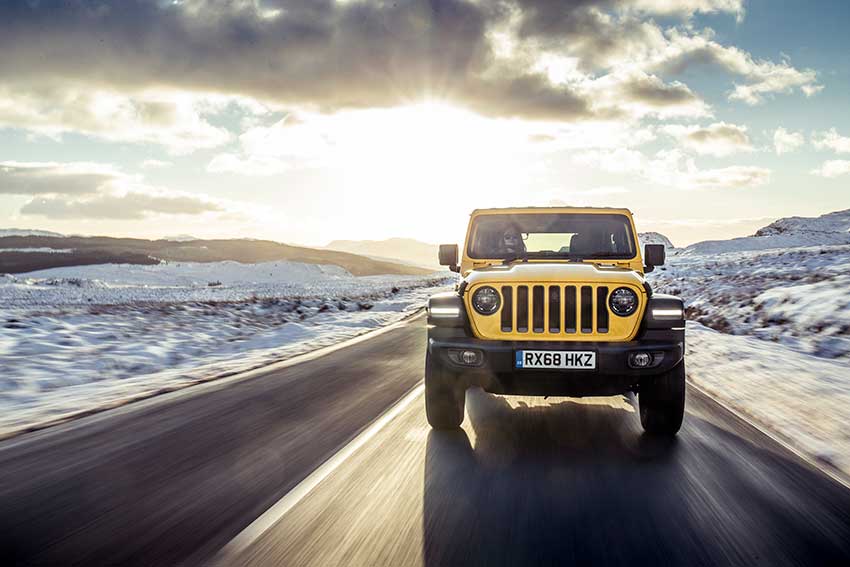 Jeep occupies a unique position in the off-road market and the demise of Land Rover adds credence to its claim of being the only true off-road company in the world. There are a few rivals that may beg to differ, but Jeep has carefully nurtured its Wrangler icon. The new offering certainly doesn't disappoint and despite what some competitors may say, appears to have a clear field. Land Rover for one hasn't said when it's coming back to get its wheels dirty again.

With an on the road starting price of £44,865 for the Sahara MultiJet two door version, the new 'go anywhere, do anything' Wrangler blends on-road performance with its legendary off-road capability. Frankly, it's great value for money and a lot of fun.
There's no doubting the vehicle's ability as it can do things and go places that most owners may not even (want to) contemplate, and some even Buzz Lightyear may balk at.

The Wrangler is not really as happy on city streets as it is on country roads or off the beaten track. It may, for some, look too much of a statement parked outside the house, but that really is not its true home. The vehicle does a good job of marrying Jeep's off-road prowess with much improved on-road comfort, has a chunky, authentic style and state-of-the-art tech completes the wooing process.

Jeep's design team sensibly played safe, keeping all the design cues from previous models and have moved towards appealing to a more 'townie' market. The sub plot is to attract customers who may not have considered a Jeep previously. This is where the increased interior comfort comes in which doesn't compromise the Wrangler's off-road natural instincts.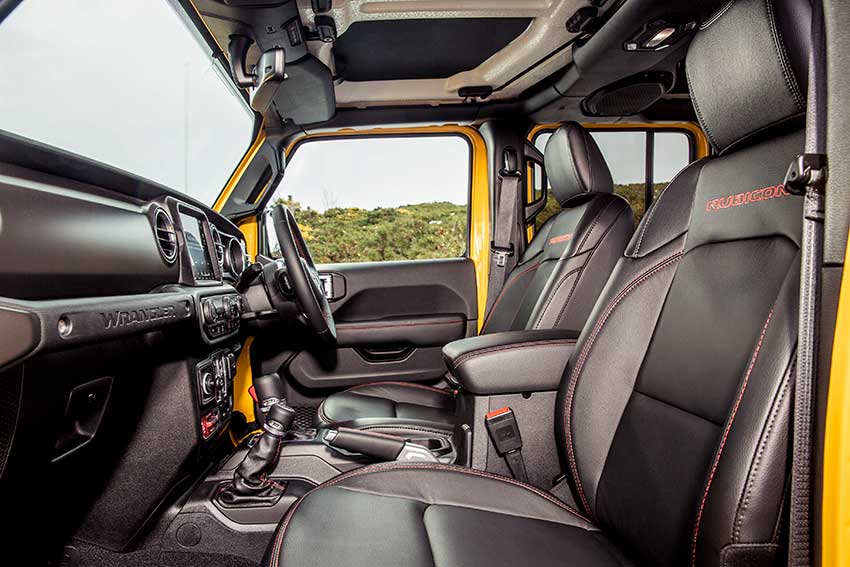 Wrangler is the undisputed champion off-road, and now it is even better for everyday urban on-road driving.
Andrew Tracey, marketing director, Jeep UK.
More than 75 years of engineering have gone into the ability to master the most challenging off-road conditions, and this feels like the most capable Wrangler yet. Depending on trim, the vehicle includes two advanced four-wheel drive on-demand full time systems – Command-Trac and Rock-Trac. There are two new engines: the 2.2-litre MultiJet II turbo diesel and the 2.0-litre turbocharged in-line four-cylinder petrol. All linked to an eight-speed automatic transmission. For the more environmentally conscious, both engines make the vehicle compliant to current Euro 6/D standards.

Some time may have to be spent considering the exterior colour options as there is a choice of 10: Black, Firecracker Red, Billet Silver Metallic, Bright White, Granite Crystal Metallic, Hellayella, Ocean Blue, Punk 'n' Metallic, Mojito and Sting Gray.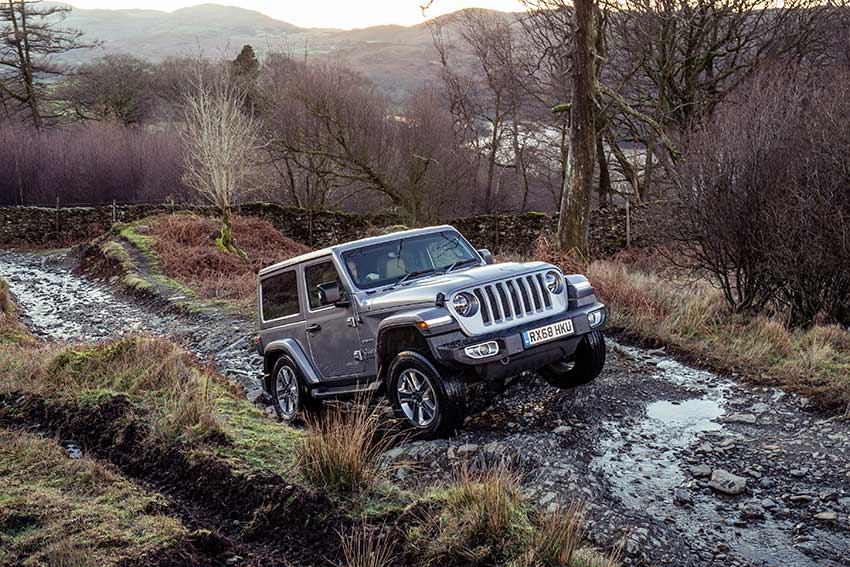 How fast is it? Well, this Wrangler gets from 0–62mph in just over nine seconds and has a top speed of over just over 110mph.

So, what's not to like? Well, it's definitely a step up in looks and comfort for normal road use, but in my opinion still looks out of place in suburbia. However, that's not the point: you won't be buying one of these to pay any congestion charges. This vehicle is at home in the open country and off-road it's unflappable and unstoppable.

It's a bit like the old Coca Cola advert: if you want the real thing then you shouldn't be looking elsewhere.
essence info
Website:
www.jeep.co.uk