Energy performance emergency for commercial landlords. Don't be a fool on 1 April 2018!
Gemma James, a Partner in the commercial property department at Mundays LLP, asks: do you own a commercial property? In theory, letting it to a tenant should be a sound investment, but you could be in danger of losing your right to rental income.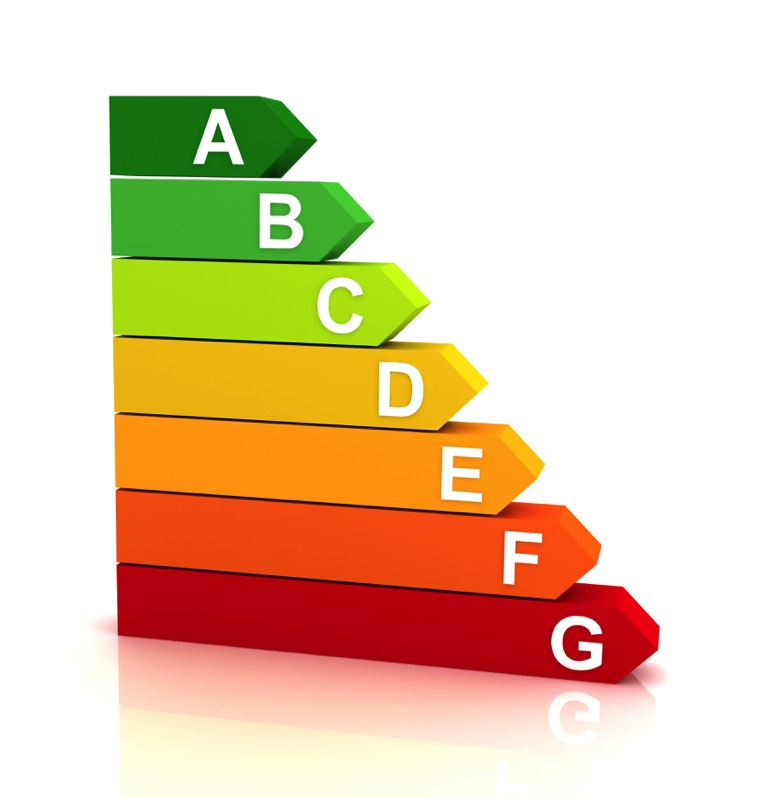 Photo copyright: Frender | 123rf.com
An Energy Performance Certificate ('EPC') is no longer just a pretty piece of paper with bright colours and recommendations for improving the energy efficiency of a building. In the past, a low rating may have simply led to a tenant being prepared for higher energy bills or using it as a pre-letting bargaining chip to negotiate building improvements or rent adjustments. Now the implications are much more serious for properties with EPC ratings of F and G, and potentially D and E.

The facts
The Minimum Energy Efficiency Standards ('MEES') were introduced by the Energy Efficiency (Private Rented Property) (England and Wales) Regulations 2015.

From 1 April 2018, landlords will not be able to grant, extend or renew leases of buildings with ratings of F or G and will have to improve them to a higher standard before being able to do so.

From 1 April 2023, this will extend to existing lettings, so that they cannot continue unless a building is improved to at least an E rating. Your commercial premises could be affected unless it falls within an exclusion or exemption such as:
• Buildings which do not require an EPC (e.g. have no roof or some listed buildings).
• Leases of less than six months where there are no renewal provisions to make it longer and the tenant has not already been in occupation for over 12 months.
• Leases of more than 99 years.
• Buildings where a qualifying exemption has been registered by the landlord on the official Exemptions Register before 1 April 2018, the main categories being:
• despite using reasonable efforts, the landlord has been unable to obtain any necessary third party consent to carrying out the improvement works;
• the improvements would reduce the value of the property by at least 5%;
• all relevant energy improvements still haven't achieved the required rating;
• the capital cost of the improvements would not be cost-effective within seven years;
• a temporary six month exemption in limited circumstances where the landlord has just become the landlord.
Cautions and precautions
• Failure to comply with the Regulations could lead to a penalty notice, publicity and a financial penalty. The penalty will initially be the greater of £5,000 or 10% of the property's rateable value up to £50,000. However, if you are still in breach after three months, it will increase to the greater of £10,000 or 20% of the property's rateable value up to £150,000.
• A building previously graded D or E could be downgraded to F or G when a new Certificate is issued because of changes in assessment methods and building standards over the years. EPCs only last a maximum of 10 years, so be prepared for a lower categorisation on your next Certificate. If a new EPC results in a downgrade, this could leave you at the end of a lease term with an unlettable premises and a tenant arguing that any dilapidations claim is diminished because the works required for compliance with the MEES overrule any repair works for which the tenant might otherwise have been liable.
• Keep an eye on timing, because renewing a D or E rated EPC well before its 10 year expiry could unnecessarily bring forward the need for improvements if the new EPC downgrades it to F or G. For the same reason, consider inserting a clause in any lease of the premises prohibiting the tenant from obtaining a new EPC.
• Check that your lease contains a rent review assumption that the property is available immediately for the permitted use to try to counter any argument by the tenant that a new rent should be lower where the building is substandard.
• If your building is exempt, ensure that you register it on the Exemptions Register by 1 April 2018.
• Check the service charge provisions in any lease carefully and try to ensure that any improvement costs can be clawed back from the tenant as part of the service charge. Also try to reserve a right in the lease to enter the property to carry out energy efficiency improvements if you wish.
• If granting a lease, consider whether to explicitly state that the tenant is liable for all energy efficiency improvements required to ensure the building complies with MEES Regulations. Mere reliance on the usual style lease clause requiring the tenant to comply with statute is insufficient because the MEES Regulations impose their duty on the landlord, not the tenant.
• Try to limit the tenant's alterations rights so as to prevent it carrying out works which might lower the EPC rating.

If you own residential property, bear in mind that the Regulations are slightly different. For example, existing lettings will be affected from 1 April 2020 (rather than 2023 as with commercial) and there are fewer exemptions and exclusions.
Landlords should be aware of the costs, complications and quarrels likely to ensue as a result of the MEES Regulations. Don't be a Fool this April: take legal advice, heed the cautions, and take precautions!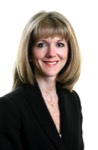 Gemma James
is a partner in the commercial property team and acts in connection with all types of commercial property from retail shops, offices and warehouse units to restaurants and bars, for private and corporate landlords and tenants. Gemma deals with sales, purchases and lettings and both conventional and Islamic finance transactions associated with residential property for commercial investment and private clients.
Gemma can be contacted on
01932 590645
or
gemma.james@mundays.co.uk
.
essence info
Mundays LLP
Cedar House, 78 Portsmouth Road, Cobham KT11 1AN
Telephone:
01932 590500
Website:
www.mundays.co.uk

How to prepare to grant or assign a lease of commercial premises

If you are the owner of commercial premises, you may be considering letting all or part of them to a tenant to generate rental income. Alternatively, you may yourself be a tenant of commercial premises which, due to a change in business plans, you no longer intend to use and you plan on either assigning your lease or granting an underlease. So, what steps can you take to begin the process and what documentation can you begin to compile to help reach completion as quickly and as hassle free as possible?

If you have not already found a new tenant, a commercial agent should be instructed to provide a valuation of the market rent for the premises and assist with finding a tenant. An agent will also assist with deciding the terms on which you want to let the premises.

Where you are a tenant and wish to assign your own lease or grant an underlease, you should review your lease to check whether your landlord's consent will be required before doing so. Be aware that your landlord may only give consent subject to certain conditions being met (which will also be set
out in the lease).

What documentation will a new tenant ask for?
Once a new tenant has been found and you have instructed a solicitor, the first step is to compile a legal pack containing documents relating to the premises. The documents that a new tenant is likely to ask for are detailed below. The more complete this pack is, the less likely there will be delays in the process later due to additional tenant enquires.

• Energy Performance Certificate – (it is a legal requirement to produce an EPC when dealing with commercial premises. If a valid EPC is not already held, an accredited assessor should be appointed to produce a certificate).
• Asbestos survey and management plan – (this is unlikely to be required for properties built after 1999).
• Land Registry compliant plan of the premises.
• Most recent electrical and gas safety certificates.
• Air conditioning inspection report.
• Fire safety assessment report.
• Any subsisting guarantees, warranties and/or insurance policies.
• Any planning or building regulations approvals or certificates or correspondence from the local authority.

It is recommended that a solicitor be instructed as early in the process as possible. As well as guiding you through the initial stages and the transaction more generally, your solicitor will be able to put you in touch with recommended property agents as well as suitable professionals to assist with producing any of the above documents not already held.

Oliver Lewis
is a solicitor in the commercial property team. Oliver acts for companies and individuals from a range of industries and offers advice on all aspects of commercial property transactions.
Oliver can be contacted on
01932 590627
or
oliver.lewis@mundays.co.uk
.