The all-new Alpine A110 Première Edition is a lightweight, elegant sports coupé signalling the welcome return of Alpine Cars after 40 years. True to Alpine's past, the car places agility and driving pleasure front, centre and just about everywhere else, without compromising everyday comfort. Euan Johns welcomes back a French motoring legend.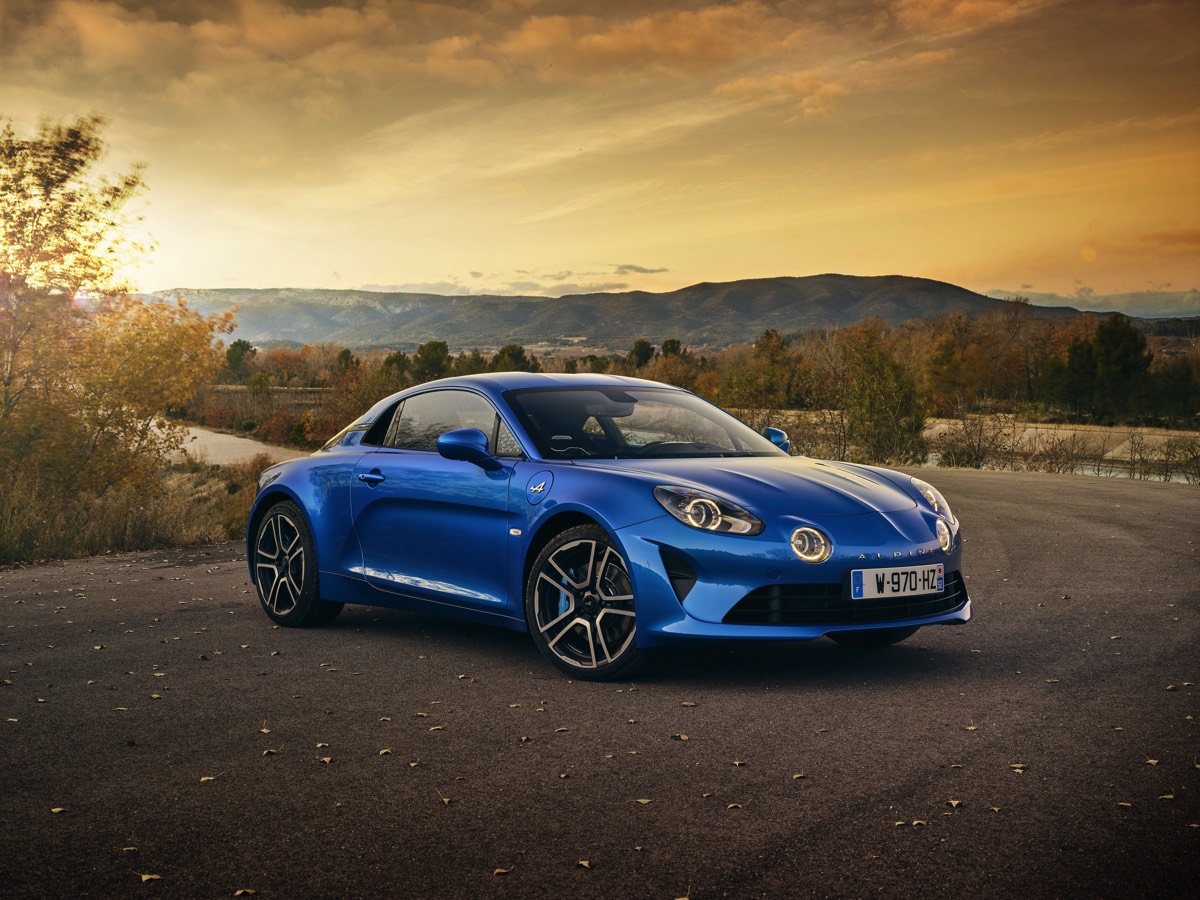 All photos copyright: Alpine Cars
The brief was a tough one: to resurrect a long-missed classic conceived in the late fifties, born in the early sixties and put out to pasture 40 years later. Coming in at a fairly lightweight weight of 1,100 kg, the new Alpine A110 Première Edition actually is anything but. Its aim is to (and it does) hold its own against the Porsche 718 Cayman, Alfa Romeo 4C and similar.

As the revived Mini echoes and pays homage to the sixties, the A110 does the same. Larger than the original, it's still fantastic to look at whilst retaining a certain charm with a hint of retro. The car drives like a dream, the steering is light and responsive, the turning circle small, and with its compact proportions, it can go where others may fear. The engine manages a respectable 0–60mph in 4.5 seconds, matching its rivals well enough.
Alpine Cars' key dates
1955 Creation of Société des Automobiles Alpine. Launch of the A106
1962 Launch of the A110
1971 First victory at the Monte Carlo Rally
1973 Alpine wins World Rally Championship for manufacturers. Acquired by Groupe Renault
1976 Launch of A310 V6
1978 Alpine wins 24 Hours of Le Mans
1985 Launch of GTA
1991 Launch of A610
1995 Alpine production discontinued
2012 Announcement of an Alpine car project
2015 Presentation of Alpine Célébration Concept race car at 24 Hours of Le Mans
2016 Alpine relaunch announced and presentation of Alpine Vision show car
Designed and manufactured in Dieppe, the mid-engined, two-seater coupé has an aluminium platform that keeps weight to a minimum. The A110 Première Edition is powered by a turbocharged, 1.8-litre, four-cylinder petrol engine, developing 249bhp, and like all Alpines, it's a rear-wheel drive. This car has a limited number of 1,955 – a nod to the year Alpine was founded. The Première Edition was fully reserved within five days of going on sale, but the production series A110 will follow shortly.

With the A110, Alpine rekindles its rich heritage of building agile, lightweight sports cars totally in their element on winding mountain roads. The company is well known for competing at the highest level of international motorsport (see separate key dates and history boxes on this page). It's in that same spirit that Alpine today competes in international endurance racing: its title-winning FIA LMP2 World Endurance Championship programme showcases the brand's ambition and further commitment to motorsport.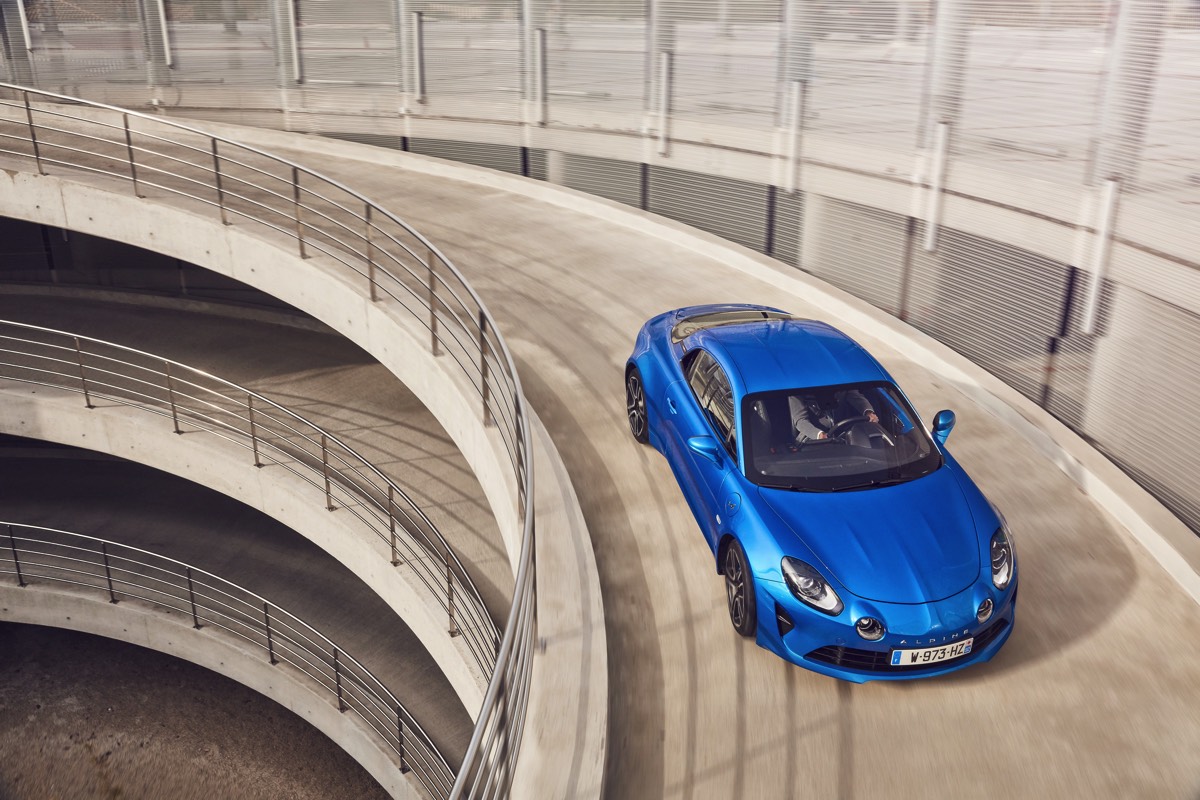 History of Alpine Cars
Alpine owes its existence to Jean Rédélé, who studied in Paris before establishing a car dealership in Dieppe, selling Renaults. A keen rally driver, Rédélé entered his Renault 4CV in various motorsport events throughout the early fifties, upgrading his car each year.

Rédélé achieved a series of class wins in famous events such as the Mille Miglia and the Critérium des Alpes rally. Having identified a gap in the market, he established his sports car company in 1955, recognising that it wasn't outright power or brute force that made a car quick on a twisty rally stage, but light weight, compact dimensions and agility.

His first car was the Alpine A106 based on the Renault 4CV chassis, but it wasn't until the A110 Berlinette debuted in 1962 that Rédélé's fledgling company really progressed. By now, Alpine cars were being sold and serviced by Renault dealerships.

In the early seventies Alpine was a major force in top-flight rally competition, and in 1971 won the world famous Rallye Monte Carlo for the first time. In 1969 Rédélé had built a dedicated factory in Dieppe, two years later Alpine was acquired by Groupe Renault.

Alpine achieved its most famous motorsport triumph in 1978: overall victory at the 24 Hours of Le Mans. The factory continued to release innovative road cars throughout the seventies and eighties, but production ceased in 1995. More than 30,000 Alpine road cars had been built across 40 years.

One of 2018's most eagerly awaited launches, the price tag for the A110 looks like it's going to come in at around £50,000 and is to be confirmed. It's an exciting car, one of the best, and feels like a compact McLaren. But nothing's perfect and the interior lets the car down somewhat with some tacky looking plastic, so, on that front, its German rivals hold sway. That apart, the Alpine will blaze a trail others will aim to follow and that we'll still be talking about in another 40 years. I don't remember the originals my Dad's generation would have known and admired, but this one's an absolute stunner. The legend lives on.
essence info
Website:
www.alpinecars.com