Stephanie Brookes, foodie expert and BBC Radio London contributor, offers her pick of an eating establishment for this month: El Pastor in Borough.


The New Year brings a whole host of revised food decision-making for many, notably, the question of how to alter daily eating habits post-Christmas binge.
As a foodie, I'm often baffled by the annual set of rules thrust upon our culinary life, as many of my contemporaries are either juicing their way through the beginning months or eschewing restaurants altogether. This kind of thinking has always been alien to me as I see it more as an opportunity to switch up my culinary routine, rather than forego foods I love. Come the New Year, my appetite is drawn towards lighter dishes, with fresh ingredients, while still packing a punch on flavour. Enter the highly addictive offerings of El Pastor.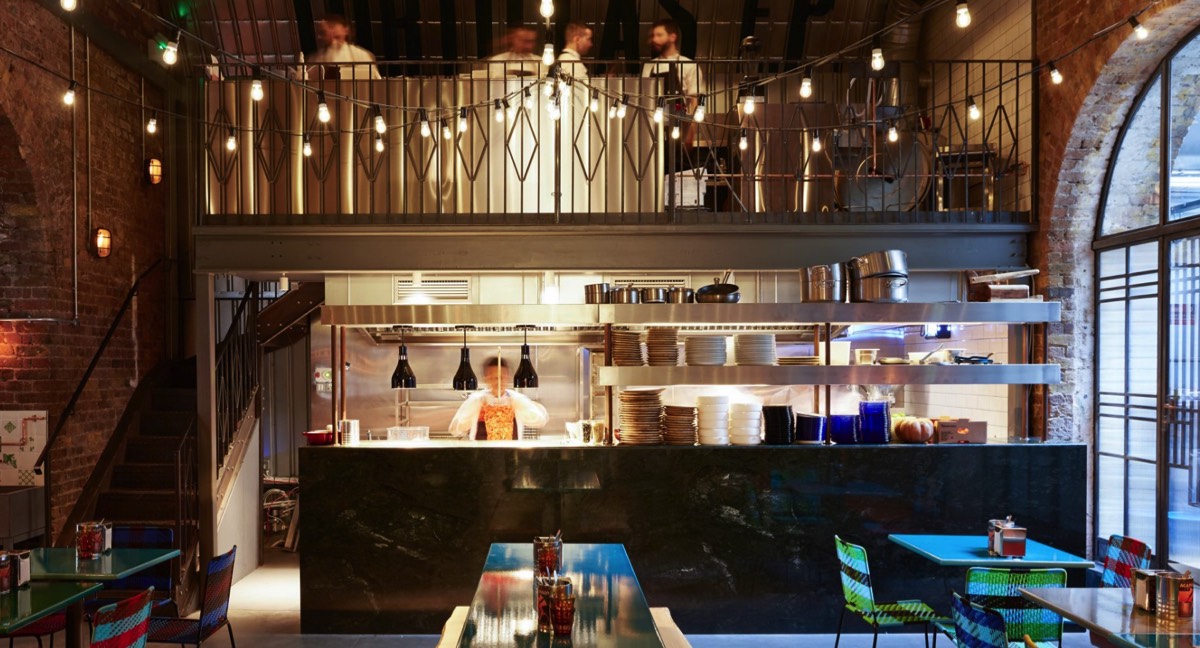 All photos copyright: El Pastor

This rather unassuming restaurant, which I've passed many times while venturing into Borough Market, is the kind of place that attracted buzz and a continual stream of diners from the beginning. Opened in 2016, El Pastor is the brainchild of the Hart Brothers (of Barrafina fame), as well as Crispin Somerville. Together, their ethos of freshly-made dishes, focusing specifically on the irresistible offerings of tacos and quesadillas, has been a sure-fire hit. I'd rather hoped we might have visited on a day where we could happily nab a table straight away, however, I was now in that crowd of people I'd seen many times before, deciding whether to just head to Borough Market for food, or wait. As reservations are not taken – an increasing trend I'm not wholly on board with – we decided to wait at the nearby Wheatsheaf pub. You could, of course, have a wander around Borough Market, but the temptation to order a duck confit sandwich – almost directly across from El Pastor – might pull you in a different culinary direction altogether. We remained steadfast for the eager hoards to dissipate, as our minds were already fixed on the promise of freshly prepared tacos.

Venturing inside El Pastor, exposed brick walls, fuss-free tables and seating give an instant impression that 'food comes first' at this restaurant, and with a flurry of servers back and forth with platters of small taco plates, our decision to persevere with the no-reservation rule was already looking like a good decision.
The first port of call, if you haven't made the vow to detox for the first part of the year, is to order the house Margarita with immediate effect.

The deliciously sour, ice-cold hit of fresh lime juice, orange sherbet and Tequila El Jimador is the kind of drink, served either frozen or on the rocks, that blows away any New Year blues.

We followed up drinks with a welcome selection of tacos which arrive as and when they're ready. For each order, two tacos per portion are received, but be aware, they're fairly dainty in size. The server can advise on how many plates should satiate a dining party – just let them know how hungry you are.

Our first order began with the chicken and chipotle-cumin adobo rub with salsa taquero. The soft, just-made tortilla gives way to a perfect mound of smoky chicken, balanced well with the sweetness of salsa. Now, salsa is something they do very well at El Pastor, in fact, an entire portion of its menu is dedicated to this much-beloved accompaniment. Try the zesty Mexicana made with coriander, lime, white onion and tomato.
Riedel Veritas Sparkling Wine and Champagne Glass Masterclass: Valentines 14th February
The masterclass explains that the Champagne saucer and the flute are not good vessels for smelling and tasting Champagnes or similar sparkling wines. In fact, we want to show the future of Champagne enjoyment with Riedel's Veritas range. Maximilian Riedel's goal is to make Champagne flutes 'obsolete'.

The evening tasting will show three different wines with different glasses, plus some light food to enhance the wines. The two Champagne and two New World Pinot Noir glasses used during the event per person are included in the price to take home. Glassware total RRP £110 per person. Tickets are £120 per head, £200 per couple, £360 per group of four people. Buying tickets in advance is essential as places are limited to 40. Contact Gautam and Raz at 1853 on 01932 428604 to purchase tickets between 11am and 7pm Tuesday to Saturday, or pop in

The 1853 Wine Shop
The Coach House, 2 Heath Road, Weybridge KT13 8TB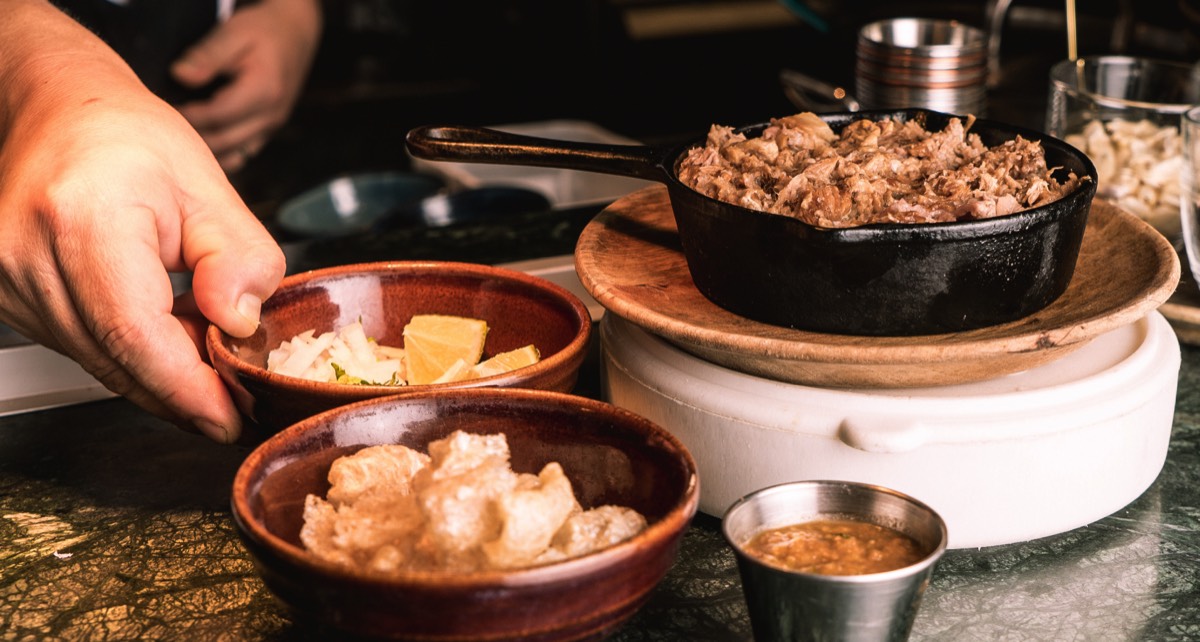 As quickly as the first order of tacos was devoured, new plates arrived, with the welcome addition of the twenty four hour marinated pork shoulder, guacamole taquero, white onion and caramelised pineapple. The tender pork, glazed with the sweet, treacly fruit and herbal hit of coriander, made this dish the clear winner of the day. We ordered further portions just to clarify our stance on this. Try the vegetarian option of mushroom, caramelised onion, oaxaca cheese and coriander: the earthy mushroom parcel was promptly devoured in two, hearty mouthfuls.

It's very easy to keep the plates coming, and order we did, and when washed down with El Pastor's generous cocktails, make for a highly satisfying dining experience.

And if the promise of the house Margarita doesn't have you patiently waiting for the next available table, El Pastor's tacos certainly will.
essence info
El Pastor
6–7A Stoney Street, Borough, London SE1 9AA
No reservations, walk in only
Websites:
www.tacoselpastor.co.uk
and
www.stephaniebrookes.com
Email:
info@tacoselpastor.co.uk
Twitter:
@stephbrookes