Audi's sensational Spyder
Engineering expertise and an exotic appearance are not always perfect bedfellows, but the new Spyder combines both perfectly, as Euan Johns found out.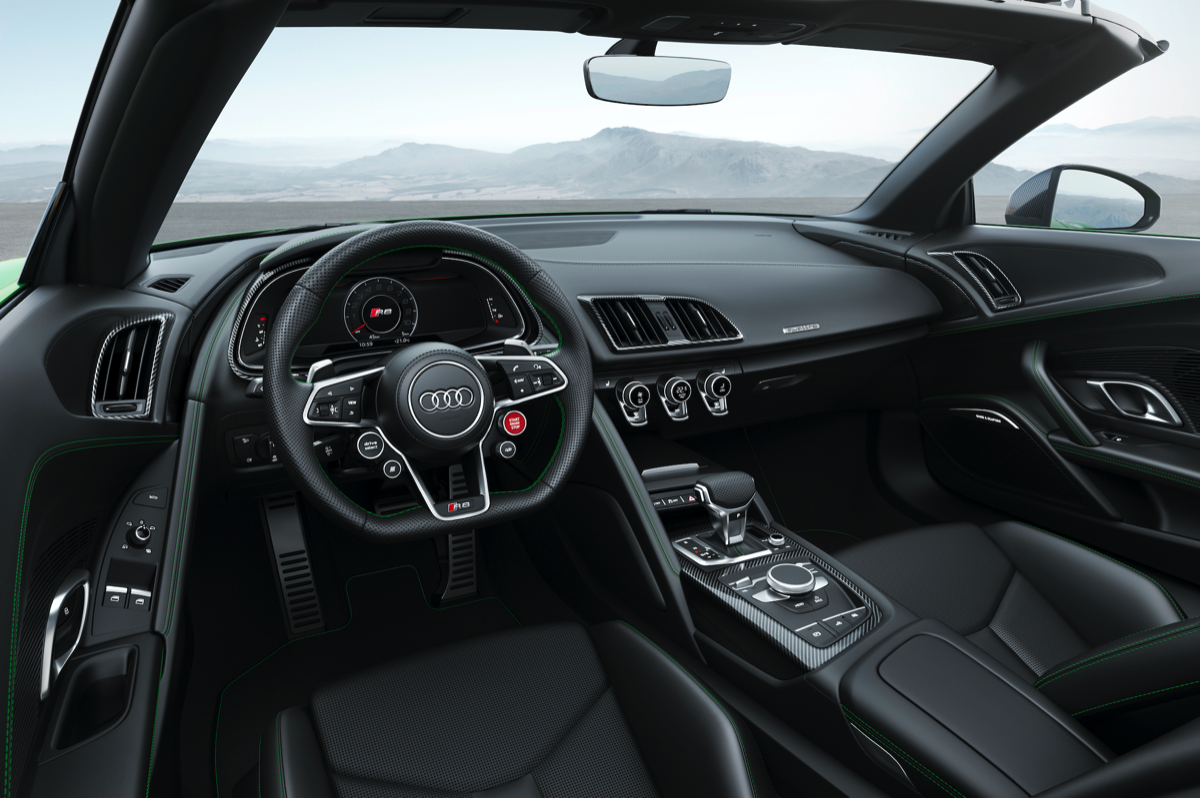 An old friend of mine makes a habit of changing his car to a soft top as soon as there's the first hint of spring sunshine. Well, he's had to wait a little longer than usual this year, but the wait was well worth it as he has a great option to ponder – the R8 Spyder V10 Plus from Audi. Open air and this Audi are a powerful draw, so I'll be interested to see his decision.

The R8 recently celebrated its tenth birthday and for that alone it should win an award, if for no other reason than it thrust the rather staid German marque firmly into the limelight.

At its heart, the Spyder has the same engine that resides in the Lamborghini Huracan, so that gives an idea of what we're dealing with here. It translates into some real power and to avoid a spell at Her Majesty's pleasure, drivers will have to go easy for the first three gears. Push it on the remaining three and expect to hear police helicopter blades fairly shortly afterwards.
The R8 is an addictive drive and even the most conservatively-natured drivers will have to reign themselves in when coming out of corners. With the top down, there is full exposure to the wondrous sound emanating from this machine, from engine and exhaust alike. What's under the bonnet does go some way to easing the additional strain placed on the wallet that amounts to close on £25,000 above the entry-level model. There's also the weight loss of 25kg, ceramic brakes and lots of carbon fibre trim inside and out. It all contributes to making the car a match for pretty much all its peers.

For the record, the raw figures are 0-62mph in 3.3 seconds and a top speed of 203mph. So, back to my soft top friend. Very often drop top supercars are purchased on the grounds of character above capability, heart ruling head, but in this instance it's not the case. The R8 is amazingly adroit and fast, with looks matching the ride of which there are three options. As a necessity, drivers will have to keep the car in Comfort mode on British roads, the stiff chassis dictates it to be so.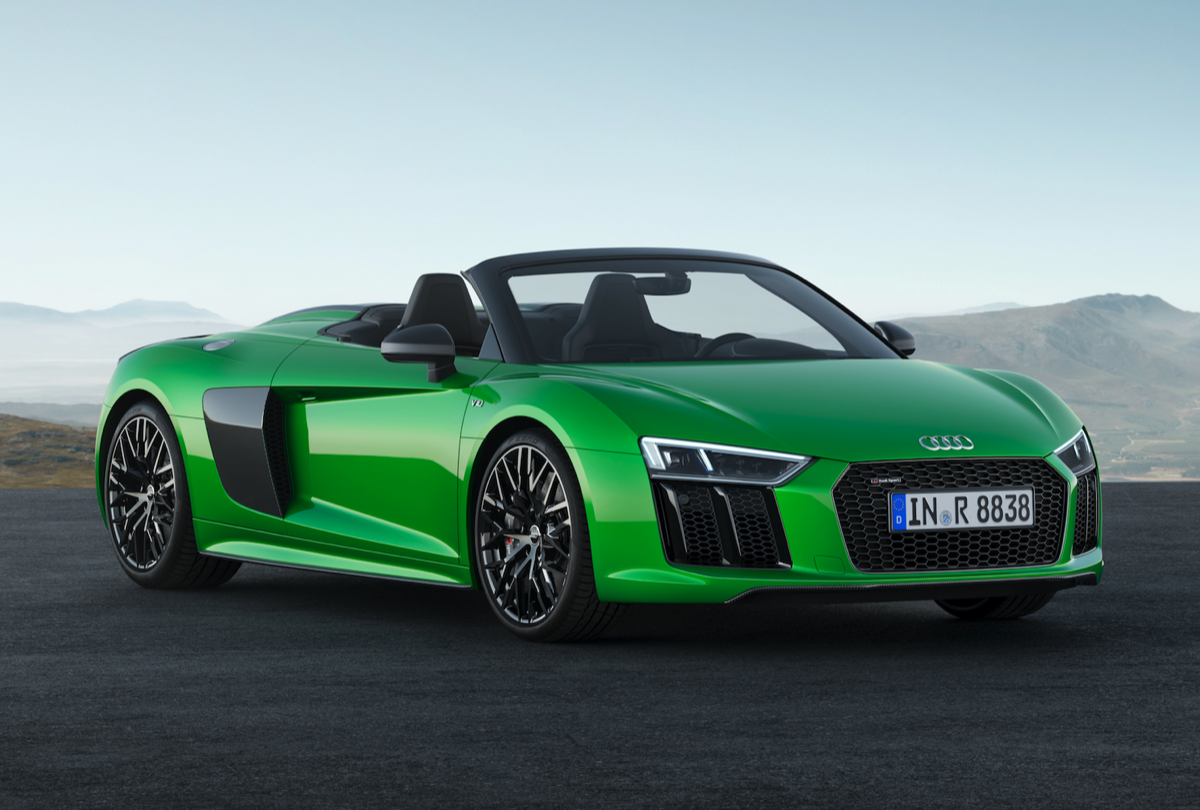 For the more design and artistically minded, there's the Audi exclusive programme that makes the choice to personalise almost limitless. There are 11 regular paint finishes, with the palette extending to freely selectable colours and matt-effects. The convertible top is available in three colours and the side blades in five. As with the door sill trim, side blades can be personalised with insignia as well as designed in colours according to taste. Parts in carbon or titanium black are available for many areas of the exterior and interior. There are numerous upholstery types, inlays and colours that add to the wide range of options to keep everyone happy.

The R8 Spyder V10 Plus is a unique proposition and at a shade under £150,000 it's £55k less than the Huracan offering a similar level of engine induced endearment. If we're going to be critical of this magnificent machine, then it would have to be in the accommodation of the taller driver. Anybody above average height will find their head making a bulge in the cloth roof. But hey, nothing's perfect, but this is as close as you can get. Roll on summer.
essence info
Website:
www.audi.com