Yorkshire's Christmas star
Folk singer Kate Rusby has notched up 25 years in music this year, not bad for someone whose career wasn't really planned. Known as the Barnsley Nightingale, Kate talks to essence about her career ahead of her appearance at G Live for her annual and now traditional Christmas concert.
All images copyright David Angel
Q Kate, was your career as a folk singer planned?
A My upbringing was full of music. My parents both play and sing: mum plays the piano and accordion and my dad plays string instruments like banjo, mandolin and guitar. They actually met through music at the folk clubs too. They had a ceilidh band when we were young which myself and my sister joined when we were old enough. I have an older sister, Emma, and a younger brother, Joe; we all started playing the fiddle when we were about five or six and Joe was a chorister at Wakefield Cathedral for a good few years too.

There was always music in our home, there would be instruments around the place that we were allowed to play if we fancied. My parents found early on that if they sung to us and taught us songs while we were in the car it stopped us from arguing amongst ourselves: we were singing harmonies before we even knew what the word meant.

We were taken along to a lot of festivals through summer as back then my dad was a sound engineer at a great deal of them so, again, we were surrounded by music and gigs. Of course, we thought this was normal, I think I only realised it wasn't at the age of thirteenish. So not so much planned, I just fell into it.

Q What were your earliest inspirations and influences?
A Firstly my parents. They were always playing and singing around the house and in the car, so me, my brother and sister were picking up songs from the word go. Then my two other main influences are Dave Burland and Nic Jones.

Dave is from Barnsley and I saw him play a lot as I was growing up, he's fantastic. My dad used to be a sound engineer at festivals and gigs and it was at Barnsley Folk Festival that I sat listening to Dave and decided that I might like to be professional singer.

And Nic, I never got to see him play live, but his records were always on in the house, he was absolutely amazing. I still never leave home without a CD of his in my car.

Q What is it that interests you about folk music?
A Without doubt it's the stories that appeal to me the most and the simplicity. Folk music is the music of the common man and the themes that run the strongest through the tradition are everyday thoughts and lives. It addresses human emotions like no other genre of music: love, loss, happiness and on it goes. The songs are as relevant now as they were when they were written, however long ago that was, we still have the same emotions running through our lives and can relate to them. The tunes are some of the prettiest I have ever heard. Some of the songs are like mini films, with characters set up at the beginning with descriptions of what happens to them so that by the end the listener can be on the edge of their seat waiting to hear what happens! However we arrange a song, I always try to make sure the story can be heard first and foremost: if anything gets in the way of that then there's no point singing it.

As I grew up surrounded by these songs, I used to love hearing them and would ask for certain songs just to hear the story again, similar to children watching the same DVD over again: even though they know the story, it doesn't lose anything seeing/hearing it again and again.

Q Is it true that the first record you bought was by Bon Jovi?
A Yes it is! It was the first album I bought with my own money. We had a houseful of music at home, of course, but that was the first I bought myself. I went into Barnsley on the bus every week to a little record shop called Casa Disco to pay a little more towards it with my pocket money. I can remember the moment walking out of the shop with it the day it was all paid for, utter delight!

Q Folk stalwart Mike Harding named you the Barnsley Nightingale. Are you happy with this?
A Of course, he said it so long ago now, but it seems to have stuck! I'm quite tiny, I sing and I'm from Barnsley, so it's quite accurate really.

Q Despite the many offers that followed the Mercury Music Prize nomination following your first album, Sleepless, you've always stayed true to your beliefs and close to your roots. Has that been difficult?
A Noooo! I've been at it for so long now and with each album the audience grows, outside the folk scene as well as in it, so we are going in the right direction. The only thing the 'commercial' market offers these days is a very very slim chance to be famous for a year or so. There are not many artists in that scene who are still there year after year, you can count them on one hand. Hopefully, because we have been steadily building over the years, I can keep playing this music I love for years to come. Besides, I am not someone who craves that type of 'success', fame, fortune, and bright lights. I have never strived for that and will never achieve it playing this kind of music. I am not under any false impressions at all. So, basically, it will never be a 'commercial success', but luckily, the music does seem to appeal to a wide audience. Steady away!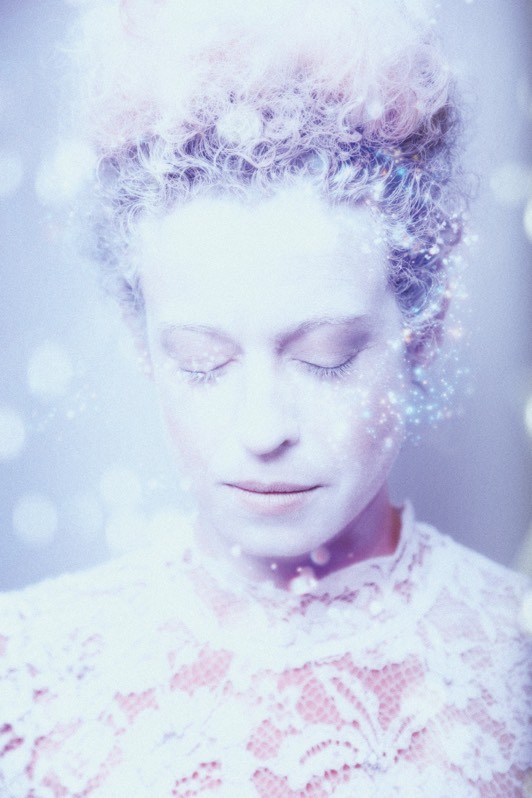 Q First and foremost a folk singer, you've occasionally crossed into the mainstream (notably with Ronan Keating). What tempted you to do this?
A It's always lovely when different opportunities come along and so far they have all been very enjoyable. I have been very lucky in that sense and been able to make the music I want to make, with every now and again being asked to be part of really exciting things, such as Jennifer Saunders' television show Jam & Jerusalem, or the film Heartlands. I was asked to write a couple of songs for a children's animation called Jack Frost and, of course, to do the song with Ronan Keating, and lots of other things beside. They are all such lovely people to work with and I am very honoured to be asked. It doesn't detract from what I do: it's a lovely change without having to alter my own music.

Q Do you think folk music still has a rather quirky image?
A I think it's more acceptable to the everyday person now definitely, but I think it has maintained its quirky 'anything goes' type attitude. The music has shifted and evolved over time, and not just in the last 10 years when it has had more of a look in with the mainstream media. The music has always remoulded itself by the very nature of the songs being passed on by ear, the songs have changed from singer to singer. We have more technology at our fingertips these days, so anything is possible. It's a really exciting time for the genre I feel.

Q A Barnsley-bred university friend of mine never stopped singing the town's praises. Kate, you were born, bred and still live there. What is its greatest attraction for you?
A The people. They are the kindest, most honest, most resilient bunch of people you will ever meet. The town has been through hell and back over the years with the decline of the coal pits, but yet it has climbed out of the ashes with a gleeful, cheeky grin, as if to say: "You'll have to try harder than that to beat us down!" It's where I belong, it's beautiful, and it's the perfect place to be a touring musician, just off the M1, half way up the country!

Q Amongst your many awards, you are one of only seven people (and two local army regiments!) to be awarded the Honorary Freedom of Barnsley. How do you handle fame?
A I'm actually very shy, so when I do get recognised, I usually blush! People are so lovely, they share their stories about how they came to my music and how my music has been with them to mark key moments in their lives through births, weddings, funerals, birthdays etc. I feel honoured to be part of their families and to know my music has helped people through lows and highs. Music is really amazing, isn't it?

Q This year marks 25 years in the music business for you. What have been your most enjoyable moments?
A I have very fond memories of playing at the Royal Festival Hall in London for one of my 20 Years' celebration gigs. I had so many amazing singers and musicians on stage too; there were Dick Gaughan, Eddi Reader, Ron Block, Sarah Jarosz, Donald Shaw, Declan O'Rourke, Michael McGoldrick, John Doyle, Jim Causley etc. I remember looking down the line at the end as we were bowing with overwhelming happiness to be on stage with all these incredible, lovely people.

Q Your Christmas tours are much anticipated – what makes them so special for you?
A I adore sharing these songs with the rest of the country! Apart from south Yorkshire, the only other place that has this tradition is Cornwall, so most people up and down the country have never heard these songs.

I love going back to a town too where we sung the songs previously because the audience all pile in to the choruses! It's one of my guilty pleasures to hear people singing these amazing songs back to us as we travel around, what an honour!

We always have a brass quintet with us too at Christmas so that's just gorgeous too, being a Yorkshire lass from a mining background, I find the sound of brass instruments so moving. Sometimes I cry when they are just tuning up! It's great to stand there singing with them playing away with us, they are mighty, it must be like surfing a huge wave!

Q So what next for team Rusby, further expansion?
A Well, back in the studio next year, this time for a 'normal' album, I seem to alternate between Christmas and 'normal' at the moment. We will also be hosting our fifth Underneath The Stars Festival here in our little bit of paradise! We grew up at festivals as our dad used to be a sound engineer: my little brother has done my sound for 20 years or so now. Growing up, most weekends through summer we would be at some festival or other having a whale of a time. We wanted to create a similar feeling to those festivals to pass on the song and dance, with, of course, fab beer and tea, amazing food and the most gorgeous, brilliant music!

Touring around the world for 25 years we have met stunning musicians and bands and now we get to invite them to Yorkshire for our own festival, just amazing! So, if you are free 20 to 22 July 2018, come along, you'll love it!
essence info
Kate Rusby at Christmas, G Live, on Sunday 17 December: see page 66 of essence events. Kate's band of merry musicians (including the fabulous brass quintet) this December will comprise of Damien O'Kane on guitar, tenor guitar and banjo, Aaron Jones on bouzouki, Nick Cooke on diatonic accordion, Duncan Lyall on double bass and Josh Clark on percussion.
Website:
www.purerecords.net
Twitter:
twitter.com/katerusby
Facebook:
www.facebook.com/officialkaterusby
Instagram:
www.instagram.com/katerusby
YouTube:
www.youtube.com