Fig 1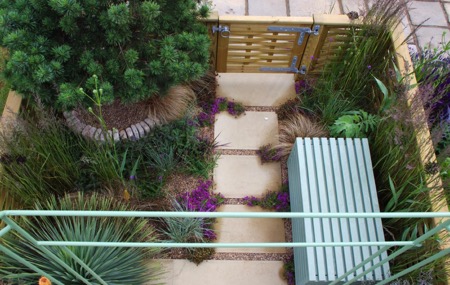 Fig 2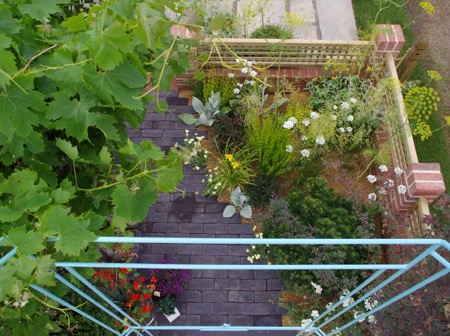 Fig 3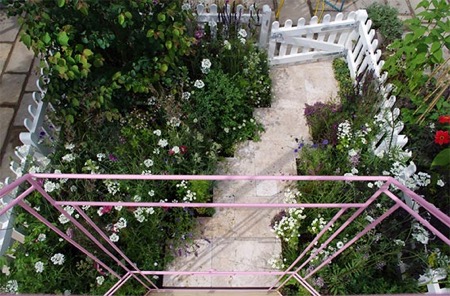 Fig 4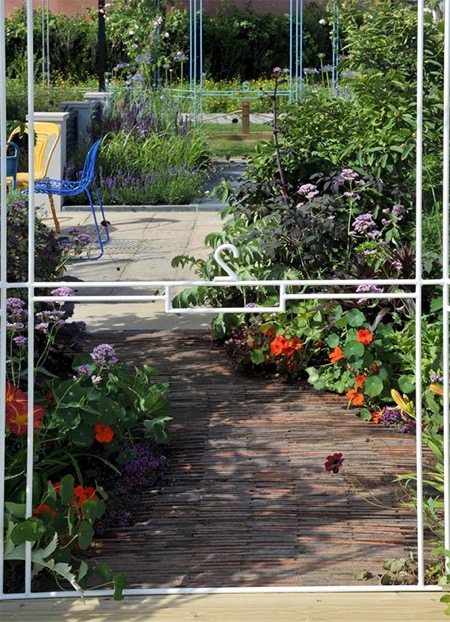 Fig 5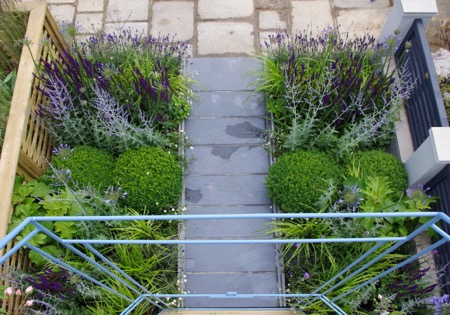 Emanuela Alladio and Jon Sims of Alladio Sims Garden Landscape Design look at the aspect of circulation in a garden.
Circulation is a key element when designing a garden. Expressed through paths and destinations, it can take many different forms. Here we look at some of them.


Paths can be designed as a straight line, following the most direct route to get to a destination – that might be a seat, a sculptural element or a view; as a meandering route – allowing time to linger and take in the surroundings; as an unpredictable route that leads you out and then lets you go your own way onto lawns, into woods or around a pond, and as a zigzag route that opens onto unpredicted elements or reveals the next surprise, be it a view or another unexpected space.
Gardens are all shapes and sizes and taking this into account is key when choosing the path options for each site in order to deliver the circulation that best suits a garden.
A couple of years ago we created a show garden for the RHS Hampton Court Palace Flower Show for Jacksons Fencing. It set out to illustrate a community of gardeners and became a study investigating just how different the paths crossing six equal sized and shaped front gardens could express a personality. The result was an eclectic mix of styles, atmospheres and solutions that was greatly admired by the public. While the spaces were small, the results are scalable and clearly show how a path gives structure to the personality of a garden.
Our first garden welcomed a happy mix of softer and more formal elements (Fig. 1) – the rectangular stepping stones in a matte honed natural stone chosen in two different sizes and spaced at regular intervals through the gravel connecting the front door to the gate, while the surrounding gravel in a complementing tone let the path merge with dry borders, softening and blurring the edges. Here the chosen line was straight, so quite formal, but with staggered ends showing the benefit of stepping stones that allow the movement to be more dynamic thanks to a mixture of stone sizes and offset joints.
Stepping stone paths would work equally well across a lawn loosely or directly linking to spaces beyond it. They are relatively easy to construct and look very naturalised once they are allowed to settle in.
A wandering route is a great solution for those who like a more romantic or relaxed garden, and the materials chosen in our second garden show just how free its form can be, from a simple path mowed out of long grass or a meadow to a loose, windy gravel route through a dry garden, or a chipped bark path disappearing into a wood, naturalising to perfection as it ages. Wandering along such a path one is often surprised by sudden clearings, or peaceful sunny corners perfect for a bistro table and chair set. A haven for contemplation and relaxation.
In line with this relaxed approach and perfect for a sunny courtyard, our second garden (Fig. 2) used bricks laid across a diagonal straight line, cutting through the space and blurring the boundaries with surrounding gravel mulch borders. This is quite an informal path that brings to mind the Mediterranean, and with it images of gardens in Italy or Greece where plants and hard materials mingle to soften boundaries and delight the eye. Laying bricks across the route makes the space appear bigger and slows you down, inviting you to take time and linger.
The way the path is laid was key to the feel of our third garden (Fig. 3). Using standard stone slab sizes to create a staggered path gives a clear route, but with a more naturalised edge. The soft pastel shades of the planting and picket fence complement the natural hues of the chosen paving stones in this contemporary English cottage garden: a good alternative to a traditional red brick. Spilling on top of the path, the dreamy planting softens the staggered edges and draws you in to smell the blooms.
Recycling can throw up some great solutions and in garden four we reused clay roof tiles on edge (Fig. 4). Rustic, upcycled materials with gaps left for the plants to colonise create a strong textural element that fits in perfectly with the exhuberant nature of the surrounding planting in this garden. There are other options for recycled materials, including bricks, broken slabs or even wine bottles, used base up, could work. They do lend themselves to a loose winding path given the mismatched nature of the materials and this would make the perfect choice in a classic country garden.
The paths in gardens one to four sought to illustrate paths that offer flexibility in their design. The last two gardens were aimed at showing paths that took control with crisp edges that give strong transitions between soft and hard landscape. Garden five (not pictured) presented a curved path which showed how the route may soften in line, but unlike other wandering pathways, nothing was left to change: the slabs were perfectly cut, laid and grouted and the finish was the same as one would expect on a kitchen floor. When selecting a curved path, material choice is key as most hard path materials are rectangular. We selected large slabs so the edge kept the cut pieces larger and the angled direction of laying led the eye to the side, broadening the sense of width.
The last garden really illustrated a garden path that takes control of the space around it (Fig. 5). This straight and perfectly symmetrical path provides a very precise solution to a classic design. The planting falls in line, reflecting the very high degree of precision by extending the mirroring effect to the left and right of it. Requiring a solid base and very neat edges, the paving slabs are consistent in size and tones complementary to the formal planting. In larger gardens, straight paths are used to lead the eye to a special view or feature at the end, and are perfect for creating long views in line with windows or doors.
The backbone of any garden design, next time you wander down a garden path, you might not help but notice its very own unique story, or even think if I was a path, which path would I be?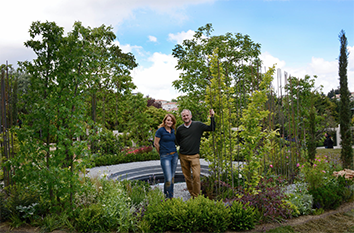 Jon and Emanuela in the show garden they created for the Istanbul Flower Festival in 2016


Profile: Alladio Sims
Alladio Sims Garden Landscape Design Ltd was established in 2015 after Jon Sims and Emanuela Alladio collaborated on a Silver Gilt winning show garden at RHS Hampton Court Palace Flower Show. The two directors continue their collaborative approach throughout their practice with Jon's background in interior architecture giving distinctive spaces and Emanuela's passion for plants and photographic eye adding great texture and contrast.
essence info
Alladio Sims Garden Landscape Design Limited
Unit C Willow House, Dragonfly Place, London SE4 2FJ
Website:
www.alladiosims.co.uk
Email:
hello@alladiosims.co.uk