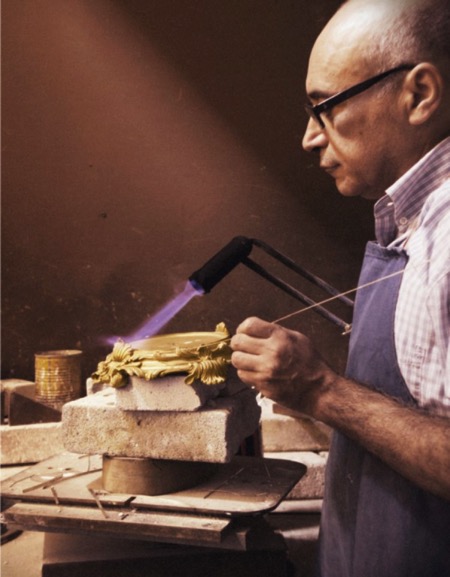 Architect and designer Stefano Giovannoni has curated an exceptional roster of talent to come together and create pieces under a new brand, Ghidini 1961. Jane Pople explores this contemporary collection, the history that influenced it and the designers who are shaping its future.
Stefano Giovannoni has created a new brand leader in brass products, bringing together the world renowned manufacturing excellence of the foundry Ghidini Bosco of Villa Carcina, specialists in die casting brass, aluminium and zamak, with some of the most iconic designers of modern times.
A long-time home of Italy's manufacturing skill, Ghidini Bosco of Villa Carcina is located in the province of Brescia. Here the foundry excels in combining advanced technologies and rapid prototyping with traditional craft skills. Its vast portfolio of products spans thousands of designs, from lighting fixtures to furnishing and decorative items.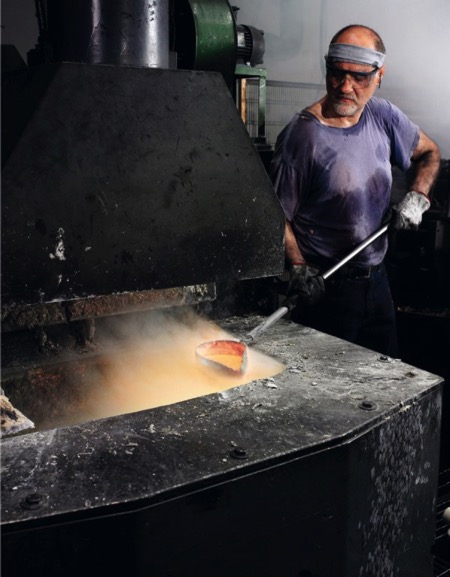 Over the last fifty years Ghidini Bosco has established close ties with many international architects and designers. Together they have developed custom products and continue to create classical and contemporary art items. All production takes place in-house and is characterised by a meticulous attention to detail from the idea to the end product. Each design passes through various processing stages; from pressure die casting to lost wax and gravity casting, from machining to drilling, from satin finishing to sandblasting and polishing.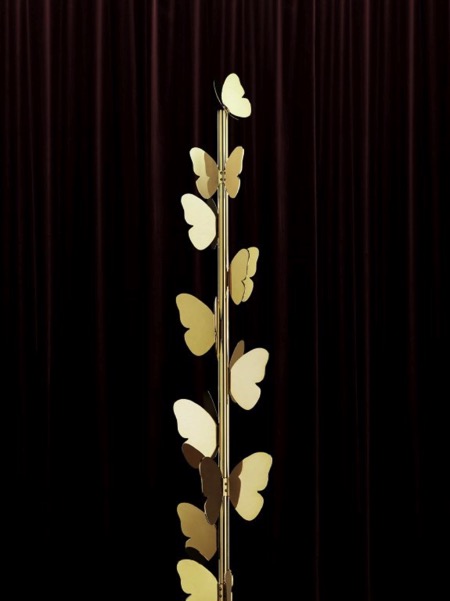 All this expertise and experience has laid the solid foundations of Ghidini 1961, a new design brand created in this year under the art direction of Stefano Giovannoni. Putting together a diversified creative team, Giovannoni has curated them on the ability to enhance the properties of brass. A luxurious material which features golden tones and reflections, tactile with a velvety smooth surface, the brand feels it has so far been unjustly disregarded by contemporary design. Being aware of the corporate potential, the creative team led by Giovannoni has developed a remarkable collection of items of furniture and accessories for daily use, characterised by innovative design, smoothed by classical and playful shades, consistent with the nature of brass.
The resulting Ghidini collection comprises works of art, where brass acquires an almost sculptural power, bearing witness to Ghidini's attention to detail.
Almost all the line's catalogue of designs is for the home. One of the most iconic pieces to emerge is a striking doorstopper in the shape of a rabbit, with a skilfully rounded profile designed by Stefano Giovannoni. He has also created small desktop versions to be used as paperweights and a version as salt and pepper shakers.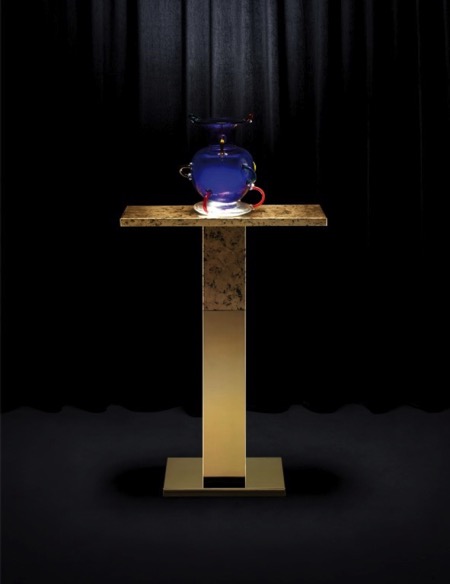 There is the fabulously surreal Champagne cooler in the shape of a large thimble, conceived by Studio Job, and one with large circular handles by Richard Hutten, who also designed a coat hanger in the shape of a stem on which there are wide-open winged butterflies. Everything is made with precision, from paper bins to fruit bowls, all characterised by a geometric weave, made so as not to require any welding of the sides.
Nika Zupanc's platters in the shape of palm leaves are characterised by an outstanding surface finish. Then there are Stefano Giovannoni's rectangular anthropomorphic platters, where geometric shapes are softened by a series of 'humans' who stand along the edges and also appear at the top of salt and pepper shakers, like a personal brand.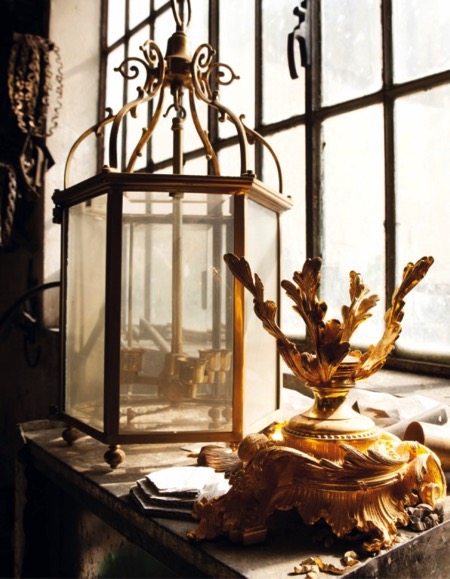 In its rich variety, the collection is a compendium of the most significant contemporary creative expressions, interpreted and enhanced by Ghidini's skilful expertise and ability to interpret brass in all its possible shapes and finishes.
Shop the Ghidini 1961 collection and fill the home with stunning contemporary artworks.
Profile: designer Stefano Giovannoni

Stefano graduated in architecture at the University of Florence and is a designer who has mainly worked in home accessories and kitchenware.
He collaborated with international companies such as Alessi, Fiat, Lavazza, Pepsico, Samsung, Seiko, Siemens, Sodastream, 3M, Telecom, Toto, Veneta Cucine, and many others.
He has designed very successful products that have broken all sales records in the design field such as the Girotondo collections (over 10 million units sold) and Mami, the famous products of 'FFF' series for Alessi, the Alessi-one bathroom ware and the Bombo family for Magis.
Thanks to Stefano's ability to intercept the tastes of the general public, he has been named 'The champion of super and popular of the 2000s' (A. Alessi); 'Most designers bankable' (E. Perazza) and 'design King Midas' (C. Morozzi).
essence info
Shop the Ghidini 1961 collection at
www.amara.com
Website:
www.ghidini1961.com
This article first appeared in The Lux Pad,
www.amara.com/luxpad