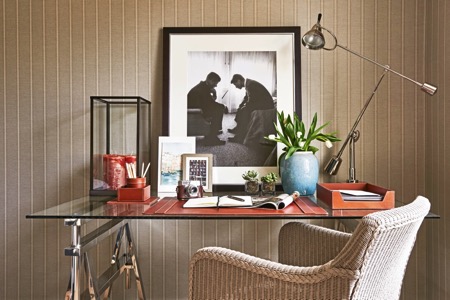 Frequently featuring in top interior designer and design firm lists, Sims Hilditch specialises in a broad range of private, high-end residential and commercial projects in the UK and Europe. Founder Emma Sims Hilditch's multidisciplinary team focuses on combining integrated architecture and interior design with traditional craftsmanship and bespoke furniture design. With never a dull day in the studio, Emma explained to Emily Bird her favourite parts of a new project and what her team do to stay motivated.
Q Can you describe for us the Sims Hilditch signature style?
A
We don't have one signature look that we roll out regardless – if I have done my job really well, the result should appear effortless rather than overtly designed. We were once described as the interior design practice "that those in the know turn to for a breezy twenty–first century take on classic English style." I like to think this encapsulates the brand. We believe good design can truly transform lives, and a successful project is all about making our clients' homes work for their lifestyle.
Q How has your background in film production shaped your interior style?
A
When I was working with Ridley Scott, I developed a love for light, colour and detail. It was a brilliant opportunity to learn about space on a greater scale.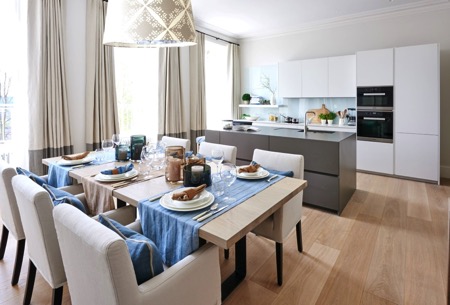 Q How do you spend your perfect day off when away from the studio?
A
I love spending time with my husband and our three children. It's wonderful when we can all be together. My husband loves to sail so we often spend our weekends together at our beach house in St Mawes.
Q Who or what has been your greatest source of inspiration during your career?
A
I've always been inspired by the design work of Michele Bonan, an Italian designer who works for very chic hotels in Florence, Capri and Rome. I also admire Axel Vervoordt for his understated but eminently chic interiors.
"Sims Hilditch has a natural empathy for space, light and proportion, which can clearly be seen in the finished interior..."
HOUSE & GARDEN
Q What is the most enjoyable part of an interior design project?
A
There are many enjoyable moments. I love it all! Presenting design schemes, choosing beautiful antique pieces of furniture or seeing the client's reaction after installation, it's difficult to choose one.
Q And the hardest?
A
Working within strict timescales. However, we are fortunate to have a wonderful team who, at times, seem to achieve the impossible!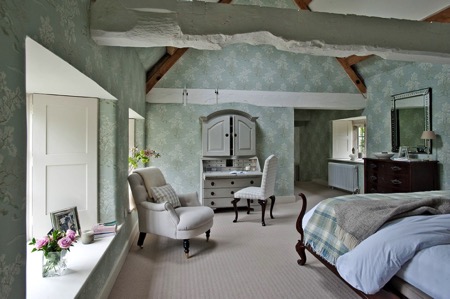 Q Can you talk us through the interior design of your own home?
A
Our home is tucked away in a valley. It's such a wonderfully peaceful place and I wanted the design to reflect this. We actually found our home by chance while driving around the local area; however, it was a dilapidated building. After renovating throughout, it became my dream home. I loved using natural materials throughout: in particular wools, linens, stone and wood. Natural materials have an innate quality and timelessness, they bring texture and depth to any home.
Q What has been your most unusual/unique project to date?
A
We recently completed a sixteenth century manor house which had previously had purple padded fabric walls and emerald green carpet. It was quite a transformation!
Q How do you keep your team motivated to ensure constant creativity?
A
I love to encourage the team to visit new hotels and restaurants for inspiration. We also attend design shows and have regular team lunches at the studio.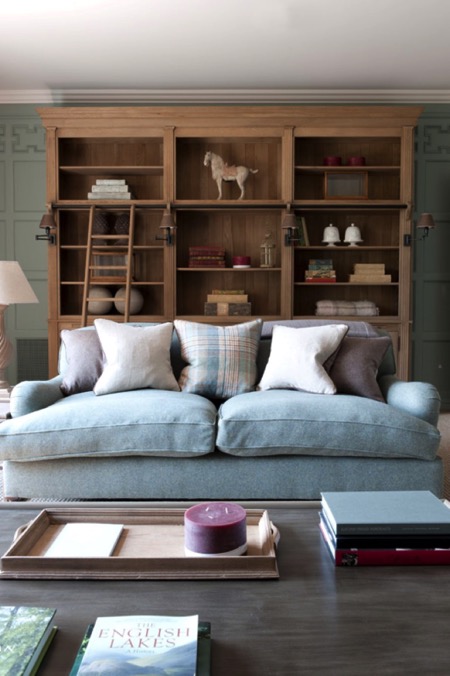 Q What's in store for Sims Hilditch in the next year? Do you have any exciting upcoming projects?
A
We have lots of exciting things coming up. We're currently working on a few different projects, including Laura Ashley's former home, a Georgian townhouse in London, a Worcestershire manor house and a Knightsbridge apartment.