Save Black Rhinos on Black Friday
14/11/17 13:06 Filed in:
Art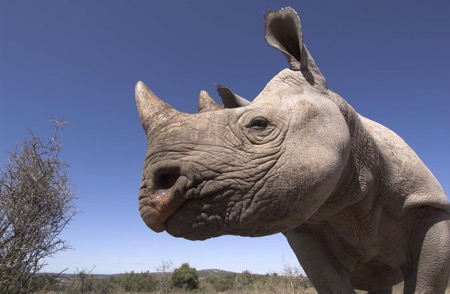 At 'The ART OF OPPORTUNITY Affordable Art Sale' on Friday 24th November 2017
To coincide with 'Black Friday', a shopping tradition which started in the USA the day after Thanksgiving, and is so-called after the custom of businesses recording their losses in red ink but their gains in black, The David Shepherd Wildlife Foundation (DSWF) is holding an 'Art of Opportunity: Affordable Art Sale' both on-line and in their newly re-furbished gallery below their offices at Saba House, 7 Kings Road, Shalford, nr Guildford, Surrey.

The 'Art of Opportunity Affordable Art Sale' which will run on towards Christmas, will not only give supporters the chance to buy a selection of stunning prints at reduced prices from the charity's on-line catalogue, but in addition a selection of eclectic art donated by artists and trustees from their own private art collections. In addition to more well-known wildlife artists there are items from esteemed painters William Russell Flint to Terence Cuneo. Proceeds from the sale will go to the David Shepherd Wildlife Foundation, enabling funding of not only black rhino but a host of other species conservation projects across Africa and Asia which they fund in order protect some of the world's most endangered animals.
Karen Botha, CEO DSWF said "This really is a wonderful opportunity to buy a wide variety of art to suit varied styles and tastes – not only for yourself but as early Christmas gifts for your friends and family."
All proceeds after costs from the sale of each original piece will go directly to support the work of the David Shepherd Wildlife Foundation funding vital conservation initiatives across Africa and Asia.