19/07/17 15:50 Filed in:
Education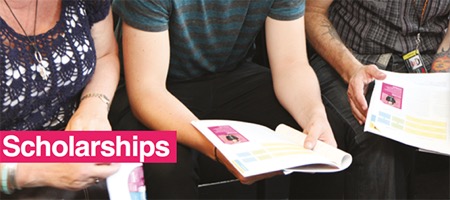 In partnership with The Lowde Music Trust, the Academy of Contemporary Music (ACM) is proud to announce The Keith Lowde 2017 Scholarship, set up in the name and memory of Keith Lowde, the founder of ACM's Music Business School.
Worth up to £27,000, the scholarship will fully fund a student's journey through one of ACM's Music Business or Technical Services programmes at ACM Guildford or ACM London, paying for their entire tuition fees for their duration of study, lasting up to 3 years.
Keith Lowde was a leading figure in the UK music industry and his sudden death in a tragic accident resulted in a collective desire by his family, friends, and colleagues to create a lasting legacy in his name. Keith's passion had always been to help and enable other people to achieve and succeed. He cared deeply about the creative and performing arts, and was instrumental in helping people protect their intellectual property rights, and realise their potential.
Saturday 8th July saw the return of The Lowde Music Trust's annual fundraising music festival, Lowde Fest, and ACM was thrilled to be involved, with alumni and tutors performing and running the backstage area.
ACM's Keith Lowde Scholarship offers a life-changing experience for the recipient, enabling them to graduate with a degree qualification, completely free of tuition-fee related debt.
Alongside The Keith Lowde Scholarship, ACM offers a series of other prestigious awards to its prospective students including The Skunk Anansie Scholarship (for Performance), The Freddie Mercury Scholarship (for Artistry) and The BASCA Scholarship (for Songwriting), making their unique brand of music industry education more accessible than ever before. For more information on how to apply for one of these scholarships go to their website here:
www.acm.ac.uk
Limited spaces are available for September 2017 study and applications for The Keith Lowde Scholarship are now being accepted.