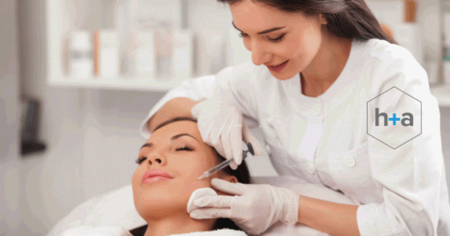 YOUR GUIDE TO PERFECTING THE GLAMOROUS LADIES DAY LOOK AT ANY EVENT
Ladies day at the races is a chance to dress to impress and go all out with a show-stopping look. The events are known for pushing the boundaries of formal fashion and see their fair share of celebrities and royalty in the enclosures.
The highly polished look of ladies day fashion and beauty doesn't have to be restricted to Epsom or Sandown Park – you can take the elegance of the races to any occasion from weddings and garden parties to concerts and flower shows.
THE STYLE RULES
The Royal Enclosure at Royal Ascot has an extremely strict dress code, specifying dresses or tops with straps of least an inch wide and banning fascinators in place of more substantial hats. However, races such as Epsom and Sandown Park have more relaxed rules. Although most other formal events won't have such a strict dress code as Royal Ascot, it's worth bearing in mind what constitutes a 'ladies day look' so you can achieve the right level of elegance at a special event:
• Keep dresses and skirts at a modest length. Luckily mid-length is the length of the season and beautiful calf skimming skirts and dresses were seen on the catwalks of Dolce and Gabbana, Christopher Kane and Stella McCartney.
• Less is more when it comes to baring flesh so avoid strapless dresses and anything too low cut.
• Shoes should be formal and not club wear so aim for courts or stilettos, unless you're heading somewhere soft underfoot, then opt for wedges.
• Hats should be worn but fascinators or headpieces which don't have a solid base of at least 10cms are not permitted.
BEAUTY PREPARATION
To perfect the gloriously groomed ladies day look, you will need to go beyond an elegant dress and a show-stopping hat and look at the beauty preparation which can take place weeks before the main event. From non-surgical procedures such as Botox to tips for what to wear and what makeup to apply, this guide will help you look your beautiful best.
BOTOX AND DERMAL FILLERS
Non-surgical treatments such as Botox and dermal fillers are no longer taboo and for many women, they are now an essential part of their beauty routine. Botox temporarily relaxes facial muscles which smooths lines and wrinkles, resulting in rejuvenated skin.
Areas which respond well to Botox include the forehead and crow's feet and it can also be used to soften necklace lines to rejuvenate the neck area for a smoother, more youthful look. It takes around 20 minutes to have a Botox procedure done and you can expect optimum results to appear around two weeks after the treatment, so plan ahead if you would like the treatment for a special occasion.
Dermal fillers plump up the skin to give it a more youthful look, restoring the volume lost by the natural deterioration of fat over time. Dermal fillers lift and smooth wrinkles and add volume to areas of the face that can look hollow as we age, such as the cheeks and around the mouth. Results from this procedure will last around 18 months so it's an excellent investment which will see you through plenty of events.
FACIALS
Facials can help smooth skin texture and hydrate the skin to create a glowing complexion. Regular facials can help treat and prevent common skin issues such as dry skin, uneven skin tone or acne. A facial before an important event will ensure your skin looks rejuvenated.
There are many different facials to choose from and a dermatologist or aesthetic doctor will help you choose the right treatment for your skin type. A popular choice is a Hydrafacial which is a soothing and non-irritating treatment that combines deep exfoliation and cleansing with a hydration boost and antioxidant protection. Hydrafacials can minimise the visible signs of ageing and reduce enlarged pores by pushing a serum containing botanicals, hyaluronic acid and anti-oxidants gently into the skin. It's advised to wait for two weeks after an injectable treatment to have a Hydrafacial.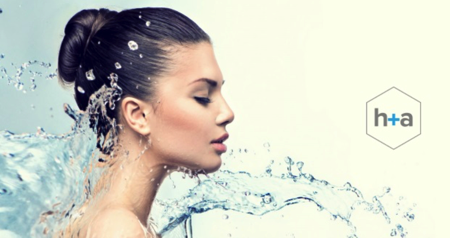 LASER HAIR REMOVAL
Smooth legs and a fuzz free face are a must for any special occasion. Waxing is notoriously painful and can cause red rashes, whereas shaving needs to be done regularly as the hair root isn't removed during the process. If you're done with the faff of waxing and shaving and want to make a beauty investment you can benefit from for years to come then laser hair removal is the ideal choice.
Targeting specific areas, including delicate areas of the face, laser hair removal is painless and, after a series of sessions, can leave your skin smooth and hair free. 80% of people see a lasting reduction in hair growth after just six to eight treatments.
Popular areas to treat with laser hair removal include legs, underarms and areas of the face such as the eyebrows and upper lip. Eyebrows need particular attention as they create fashion trends in their own right. Natural looking brows are on trend and are much more flattering than severe pencil-thin brows. This doesn't mean you should let your brows go wild though, some gentle preening with a pair of tweezers or laser hair removal to rid yourself of stubborn hair between the eyebrows maybe all you need to streamline your brows without going too far.
COOLSCULPTING
Sometimes no amount of exercise or dieting can shift those stubborn bumps and bulges. Cool Advantage from CoolSculpting is a new technology designed to smooth areas of stubborn fat by freezing and eliminating stubborn fat cells, without surgery. Once the fat cells have been frozen, they then die and are eliminated from the body, creating a sculpted, smooth finish. This technique is especially useful for areas such as the hips, bottom and stomach but is versatile enough to treat stubborn areas of fat around the chin, back and upper arms.
Each area you choose to treat will require one to two sessions and this technology is ideal if you are within two stone of your goal weight and want to get rid of any excess fat. Once these stubborn areas have been smoothed over, you can wear even the most form-fitting dresses with confidence.
HAIR
Kirsty, Assistant Manager at Leah Durrant Hair Salon & Beauty Re:Treat in Chertsey, Surrey, shares her top tips for keeping your hair in check throughout a special occasion.
"The trick to keeping a hairstyle looking good all day long is to use good products to maintain your hair. I recommend using something like Paul Mitchell Extra Body Daily Boost blow dry lotion or a good hairspray such as Freeze and Shine also by Paul Mitchell. Keep a mini can of hairspray in your bag for quick touch ups throughout the day."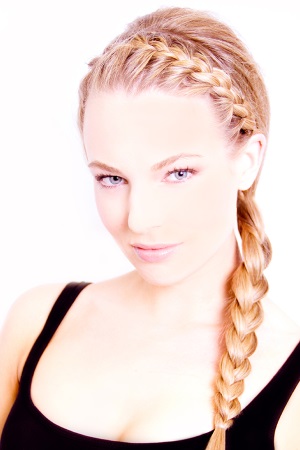 Leah Durrant Hair Salon
Kirsty recommends planning your hairstyle to fit with your hat, "When you're deciding what hairstyle to go for, think how it will work with your hat or fascinator, a low messy bun pulled to the side always looks good and is just as easy to wear once your hat or fascinator is removed."
Kirsty predicts that Spring/Summer 2017 will see the end of the grey hair trend as, "Pastel colours are slowly creeping in fashion, especially peach."
If you want a classic look that works well, plaits are a great choice for formal occasion as they can be easily topped with a hat or fascinator without messing up the style.
MAKEUP
We spoke to Kristina Gasperas, a national award-winning makeup artist based in London, for her advice on how to perfect your makeup for a special occasion.
"The polished look is all about looking fabulous without the makeup appearing heavily applied. It should appear part of you, in complete harmony with your natural skin tone and features.
"The lips can be played up and everything else kept more subtle and minimal, or you can have smoky eyes and keep the lips a beautiful nude blush shade topped up with a touch of gloss for added seductiveness."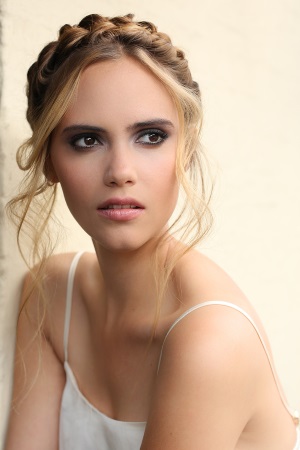 Kristina Gasperas Makeup Artist Ltd
When it comes to keeping makeup in place for longer, Kristina recommends carefully preparing the skin first.
"If the skin tends to get oily, use a mattifying moisturiser; an anti-shine primer – such as Too Faced "Primed & Poreless" Primer; and an oil-free foundation such as Estée Lauder Double Wear. Foundation will stay put if applied with a slightly damp makeup sponge and enough time is spent to work it in so it becomes almost part of the skin. Mattifying powder should then be buffed in all over and the makeup should last all day!
"For lipstick use a long-lasting lip pencil to line the lips and fill them in so that when the lipstick goes on it doesn't slide away too quickly. Eye makeup stays all day long if a waterproof or long-lasting eye primer is used such as those by Urban Decay."
Kristina's number one tip for stunning makeup is all about the flawless skin. Kristina says, "Flawless skin is always one of the most important things to get right. For elegance and polish ensure the foundation is not applied too thickly – layer it in very thin layers and spend time working in each one with a slightly damp sponge. If necessary use concealer to add localised extra coverage rather than going heavy all over."
Nadine Pyke, a Surrey-based makeup artist operating throughout nearby counties and London, shares her take on makeup for special occasions.
"For a polished race day look there are many ways you can go with your makeup and it also depends on your outfit and hat! One way you could go is daring red lips, accompanied by neutral eye shadow, with a black eye liner shaped into a flick – a totally classic look."
Nadine also recommends Urban Decay primer to keep makeup in place for longer and recommends avoiding the so-called 'trick' of applying hairspray to the face, "I hear this 'trick' too often and hairspray is not designed for the face! Use a fix spray designed for the face instead."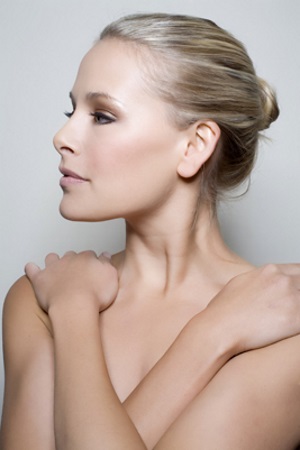 nadinepyke.com
For key trends for spring/summer 2017, Nadine shares her predictions, "Smudgy/smoky eyes are in next year with a pale lip – a classic summer look that will be seen a lot. Also the 'no-makeup' look will be a hot trend and is much harder to achieve than you might think. It's all about the right colour match, flawless skin and the right tones for you."
NAILS
Kirsty Dorey, Manager of Brooklands Spa in Weybridge, shares her tips for gorgeous nails. Kirsty says, "The most classic look that is always popular and timeless is the French Manicure with white tips. However, we have seen a trend in the last year for a solid colour with a top coat of glitter. Next year, I predict pastel colours are going to be big again but brighter colours such as blues and greens will also be popular."
For Kirsty, the key to keeping nails looking lovely for longer is careful application, "Always make sure you take the time to apply a base coat and top coat – this will help to prevent your polish chipping. The OPI Start to Finish is a great one to have in your nail kit as it works as both the top and the base coat! In terms of timing, I always try to paint my nails the night before a special event so I can allow time for them to dry properly before I need to do anything."
A perfect manicure is not just about flawless nail varnish, Kirsty says, "It's all well and good having your nails looking beautiful but my number one tip is to look after your hands and cuticles all year round. Use a hand cream every day to keep the skin on your hands and cuticles soft – there is nothing worse than a beautiful colour being over looked because the cuticles are split and cracked!"
WHAT TO WEAR
When it comes to a busy season of events it's best to invest in some key pieces that will become wardrobe staples that you can accessorise and mix and match across a number of events.
Dee Brain, owner of Serendipity Fashions in Guildford, Surrey, recommends focusing on a show-stopping hat and building your outfit up from that.
"There are a number of luxury brands that offer very special collections ideal for a special event including Condici and Ispirato for dresses and Veni Infantino for hats. For something less expensive and highly wearable brands such as Joseph Ribkoff, Gina Bacconi or Tina Taylor.
"The epitome of the ladies day look is a fabulous hat, eye-catching colours and a stylish dress."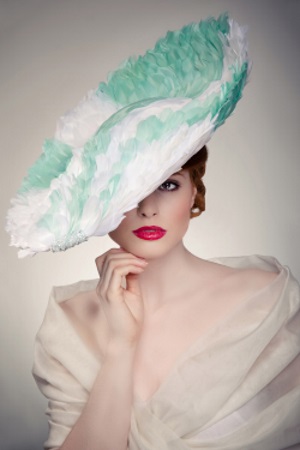 HATS
A striking hat is the epitome of ladies day style and can ensure you stand out from the crowd at any event. To help you set the tone for your look, we spoke to Farnham-based milliner Beverley Edmondson to get the inside information.
Ginny Marsh Photography
"The ladies day look is all about the hat, no-one will remember your dress or your shoes, but everyone one will remember a well-designed hat! They are a statement piece and they make the outfit. Sometimes a statement dress limits your choice of headwear as the dress and the hat can compete too much, but a simple dress will let the accessories shine."
When it comes to choosing the perfect hat, Beverley recommends letting your personality take the lead, "Personality is such a huge part of millinery, a hat wants to make the client ooze with confidence to make her stand tall and wear her headwear with pride."
As the hat is the most important part of the look, your choice of hat should come before you make a decision on your dress.
"Most of the time people come to me with a dress and want a hat to match, but, if you want your hat to make a statement, sometimes it is best to start with the hat, as the dress could end up limiting your choice. Unfortunately far too often people leave the hat to the last minute, which can not only limit choices, but at that point it can be too late to realise that the dress may not work with the hat you always wanted."
Beverley shares her top tips to keep your hat stylishly perched on your head all day:
• Take the time to fix the hat or headpiece and style your hair around any fixings
• Remember that you can use your hair to hold the hat in place
• Don't be shy about using copious amounts of hairspray and Kirby grips to fix your hat to ensure it stays in place and doesn't slip throughout the day,
• I always carry extra grips in my handbag just in case the wind catches my hat or it gets knocked…rather than taking it off and starting again you can just pop in a few more grips!
Now you know how to transform your style into a polished ladies day look you can plan ahead for your big event and ensure you are the picture of elegance from head to toe.
If you're interested in any of the services health + aesthetics offer then contact the team on 01252 933133 or visit >>> www.healthandaesthetics.co.uk