About Pen and Sword Books
The origin of Pen and Sword Books is closely linked with its sister company, the Barnsley Chronicle; one of the UK's oldest provincial newspapers – established in 1858 – and one of the few weeklies still in private ownership. The first books published by the company were in response to public demand following of a series of articles published in the newspaper:- Dark Peak Aircraft Wrecks told the story of crash sites in the Dark Peak area of the Peak District National Park, and a further weekly feature on the history of two Kitchener battalions, known as the Barnsley Pals, aroused a thirst for more information. Over the years these books have been reprinted a number of times and have collectively sold around 20,000 copies.
Following on from the success of Dark Peak Wrecks and Barnsley Pals books, a number of local history paperbacks were produced along with a series of battlefield guide books. Battleground Europe proved immediately successful and as more and more titles were produced the company made the decision to launch a book publishing arm of the group. The company acquired the Leo Cooper military history imprint and "Pen and Sword" was born. Leo Cooper, the husband of the famous novelist Jilly, had established a strong reputation for publishing military history titles and had some famous books in his list. With the Leo Cooper imprint and its backlist, Pen and Sword became established as one of the UK's leading military history publishers. Over recent years Pen and Sword has continued to grow and has added new imprints to its core area of military history, as well as publishing the majority of its catalogue digitally in eBook format. Pen and Sword specialises in all areas of military history, naval and maritime, aviation, local history, genealogy, social history, transport, discovery and exploration, archaeology, nostalgia and true crime. In 2017, a new lifestyle imprint named White Owl was launched, which publishes books on areas such as health and diet, hobbies and sport, gardening and wildlife and space.
With over 350 books published every year, Pen and Sword has established itself as a specialist book publisher.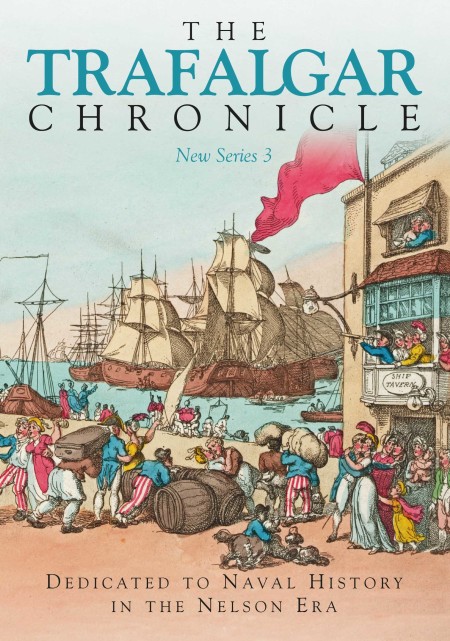 The Trafalgar Chronicle: Dedicated to Naval History in the Nelson Era:
New Series 3 by Liphook author Peter Hore, is sumptuously illustrated with some seldom-seen pictures, and will appeal to naval and social historians whether they are academics, antiquarians or amateurs or simply the reader curious to learn about an important but often overlooked aspect of naval history.
Firmly established as providing the only annual naval overview of its type, Seaforth World Naval Review 2019 edited by Hindhead's Conrad Waters, is essential reading for anyone – whether enthusiast or professional – interested in contemporary maritime affairs.
Deadlines on the Front Line:
Travels with a Veteran War Correspondent by Guildford's much-published author and sought-after media commentator Paul Moorcraft, is a delightful and invigorating read which offers an intelligent insight into the turbulent world of the late 20th and early 21st centuries from a veteran war correspondent.
Struggle and Suffrage in Leatherhead:
Women's Lives and the Fight for Equality has been brought to us by Walton-on-the-Hill's Lorraine Spindler, who is the curator of Leatherhead Museum and author of Leatherhead in the Great War. She currently lectures at the Guildford Institute, runs regular battlefield tours to Ypres and the Somme, weekly classes in local history and genealogy, and is currently researching those involved with the theatrical arts in the Leatherhead district.
Last Post over the River Kwai:
The 2nd East Surreys in the Far East 1938–1945 is the carefully researched account of the experiences of the officers and men of 2nd Battalion The East Surreys during the Second World War.
A History of Trees
features unusual and little-known facts about trees that will surprise even the most knowledgeable reader including;
Bizarrely, there are two ancient yews known as the Crowhurst Yew, both in villages of this name: one in East Sussex and one in neighbouring Surrey. Coincidentally, each yew grows in a graveyard attached to a St George's Church, and both are probably over 1,500 years old. The hollow of the Crowhurst Yew in Surrey was enlarged in the early nineteenth century and once allowed twelve people to sit inside for tea – a door was fitted, which can still be seen, although it is now wedged shut.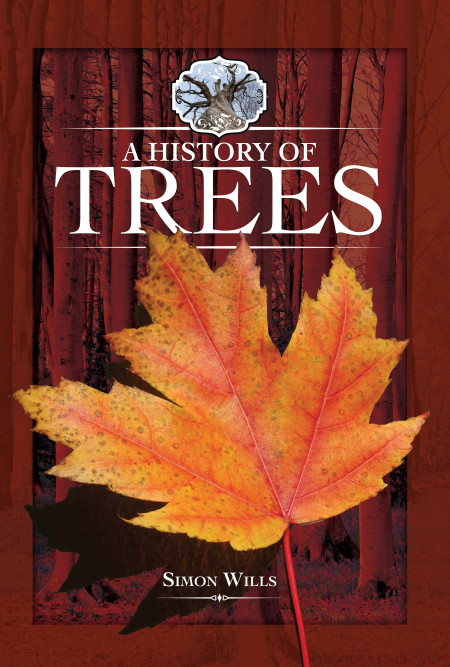 To see more books by the publisher please visit >>>
www.pen-and-sword.co.uk