16/04/15 16:49 Filed in:
Charity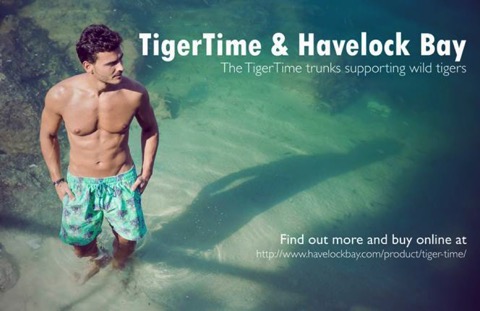 It's not often that luxury, style and design flair team up to save tigers but the latest India Collection from London-born luxury men's swimwear brand, Havelock Bay does just that.
Oozing style the ready-to-wear capsule collection features ten beautifully coloured and designed prints using premium Italian fabrics with one very special design helping support nature's biggest style icon, the tiger.
With a passion for the endangered big cat Havelock Bay founder, Florence Wilson, has teamed up with the David Shepherd Wildlife Foundation's TigerTime Campaign to help raise funds and awareness for the plight of the wild tiger.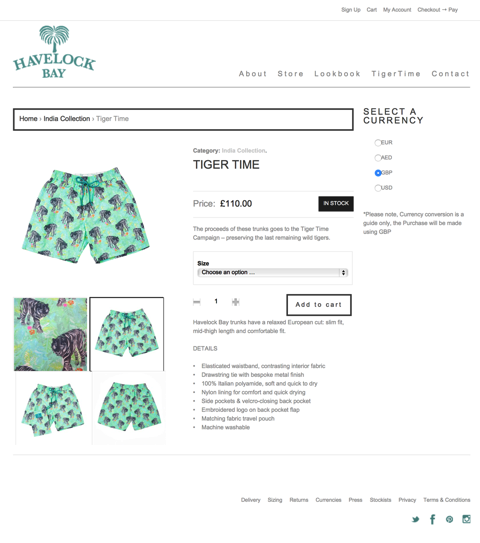 "There's no reason why conservation and luxury goods can't go hand-in-hand and with as few as 3,000 tigers left in the wild I wanted to make my contribution to their survival," says Wilson.
All profits from the TigerTime trunks will support tiger conservation projects in India, Thailand and Russia that help safeguard 20% of the world's remaining wild tiger population.
Beautifully packaged in gift boxes the tiger trunks are £110.00 (+p&p) come in four sizes and are available to buy online at:
www.havelockbay.com