04/03/19 22:24 Filed in:
Property
With new data from Reapit showing an unprecedented five-year sharp drop in property transactions in the last quarter, (36 per cent lower than the long-term average), boosting your home's kerb appeal is more important than ever.
Powertools2U has revealed that almost half of potential home buyers take 20 per cent off the property's asking price if the house has an untidy exterior. David O'Mara, marketing manager at Hörmann UK, sponsor of the upcoming National Homebuilding & Renovating Show (28-31 March, NEC, Birmingham), provides advice on how to make a great first impression and maximise your potential selling income.
"Kerb appeal is all about your home's exterior making a good first impression. While it's easy to focus your efforts on the interior, it is important to remember that the exterior of your property is what everyone, from visitors through to potential buyers, will see first.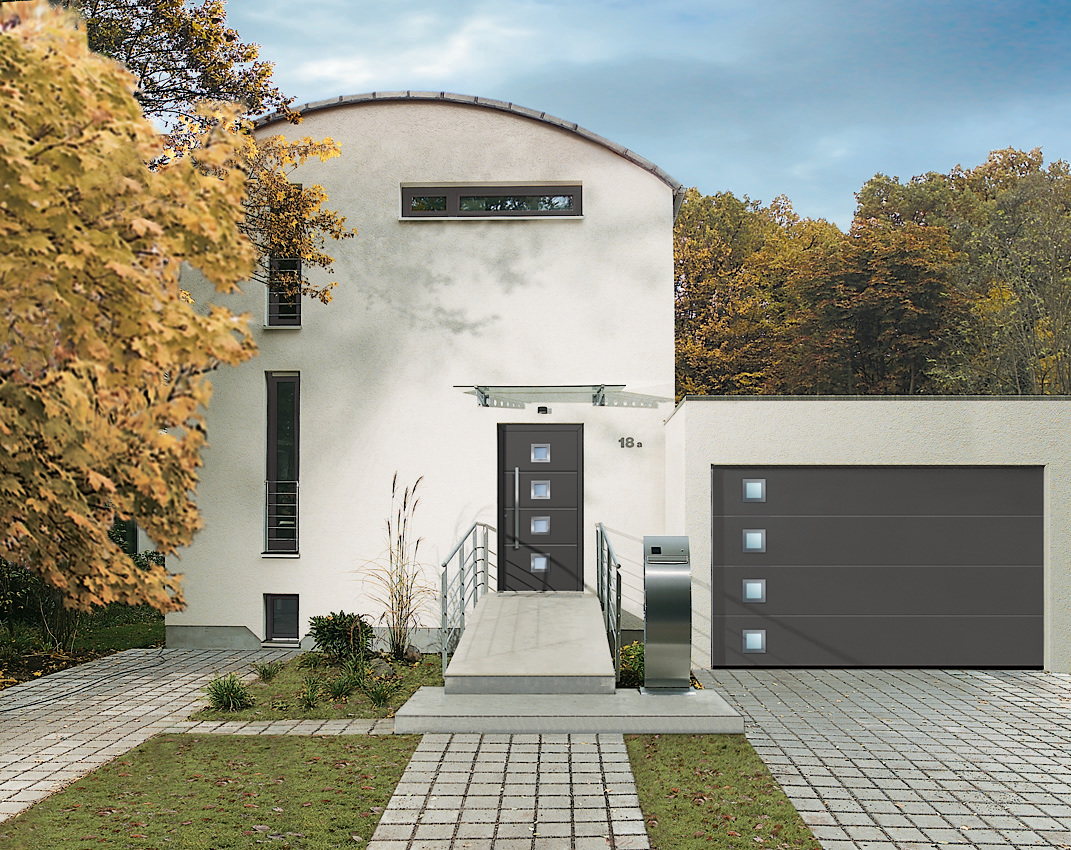 "In fact, those savvy homeowners who are keen to increase their property value can do so by ensuring paintwork is fresh, windows and doors are clean and your driveway and garden is neat and tidy. Nearly a third of Brits are willing to pay 25 per cent more for a house which looks stylish from the outside – proof that first impressions count when it comes to the home.
"Garage doors take up a large part of your home and an out-dated or scruffy garage door will instantly affect the look of your property. Nowadays, there is so much choice that the previous 'one size fits all' approach is no longer appropriate. Thermally efficient sectional garage doors from Hörmann, for instance, are available in a wide variety of styles and surface finishes that will suit all types of homes.
"For those trying to boost kerb appeal, we recommend customers choose a garage door in a colour which complements existing windows and doors. A stone grey theme for all your exterior features will completely transform your exterior and create a harmonious look."
For more details, visit Hörmann UK on stand number D131 at the National Homebuilding & Renovating Show (28-31 March, NEC, Birmingham) or visit www.hormann.co.uk