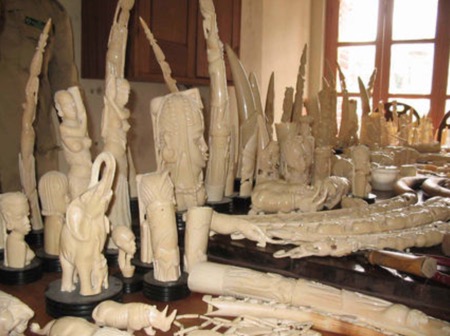 Born Free
Following this week's blanket media coverage of Born Free Co-Founder, Virginia McKenna OBE's, appeal to the Antiques Roadshow to cease featuring ivory items and the BBC's decision to review its ivory policy, Born Free, the Horsham-based international wildlife conservation charity, has launched an Ivory Amnesty aimed at people who no longer wish to have any ivory items in their possession.


Virginia McKenna said: "I am sure there are many thousands of people who have unwanted ivory in their possession. At home, in a cupboard, on the mantelpiece, on a desk, in a drawer? I am also sure that there are many who are uncertain what to do with it.
"It seems clear to me that the government is likely to bring in measures that would make the re-selling of most ivory items in the UK illegal. The possession of ivory artefacts will be permitted, but at Born Free we recognise that many people have ivory they no longer feel comfortable owning and would like someone to take it off their hands. Born Free's Ivory Amnesty is the answer!"
Born Free is asking members of the public to send in their unwanted ivory, which they guarantee will be destroyed. Born Free promises never to allow the ivory, or any of the ivory it holds in trust, to be sold or traded. The amnesty starts today and will run until 28th February.
Born Free Co-Founder and President Will Travers OBE, said: "If you decide to send us your ivory, we will send you a certificate confirming receipt of your item and acknowledging the important decision that you have made.
"Millions of citizens in the UK and worldwide reject the notion of putting a commercial value on ivory. For them, and for Born Free, the days of trade are over.
If you are one of these people and you have unwanted ivory, join our Ivory Amnesty, make your position clear and, together, let's consign the ivory trade to history books - where it belongs."
Ivory items should be sent, preferably by recorded delivery, to: Born Free Foundation, Broadlands Business Campus, Langhurstwood Road, Horsham, RH12 4QP.
For further clarification please email
info@bornfree.org.uk
.