25/07/17 13:49 Filed in:
Music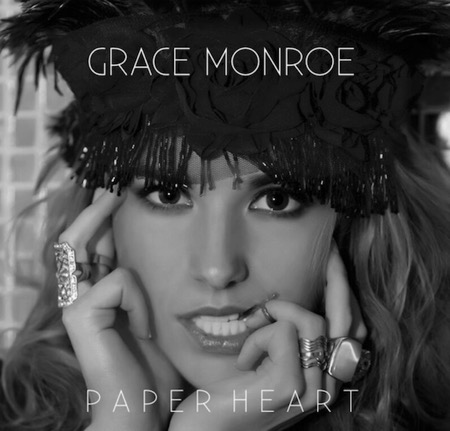 24-year-old emerging singer-songwriter Grace Monroe is delighted to announce the release of her debut single Paper Heart ahead of her first studio album The Truth About Love, due for release this autumn
Written by Sussex born Grace, alongside producers OJ (OFER SHABI) and Yaniv Fridel at Soho Sonic Studios, Paper Heart is Grace's first foray into the industry. The track reflects her 'all consuming' experience of love and is melodically influenced by her passion for original material with old school jazz and soul undertones.
With lyrical maturity beyond her years, the young but talented artist takes her inspiration from great musicians past and present, including Etta James, Stevie Wonder, Donnie Hathaway, Bruno Mars, Paloma Faith and Corinne Bailey Rae to name but a few, all of whom have all shaped her sound today.
Grace said: "Paper Heart reflects drowning in someone else's needs of you and just losing your whole being. But not being able to let that person go. My first true experience of love." The album The Truth About Love focuses on the personal trials and tribulations Grace has been through, expressing her loves, the losses in life, the people she surrounds herself with and her upbringing. "I write songs about my best friend, my partner and anyone else who has had an effect on me - almost a love letter to them with advice and admiration," added Grace.
Paper Heart is available for download from all major platforms including iTunes, Spotify and Deezer. Plans for a UK tour are currently underway.
Website:
www.gracemonroemusic.com