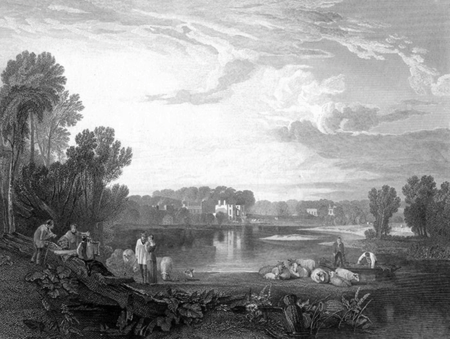 Turner's House Trust gains Civic Pride Award
The London Borough of Richmond upon Thames has bestowed a Civic Pride Award of £5,000 to enable Turner's House Trust to have its collection of prints, drawings, watercolours and oils professionally catalogued.
This large and fascinating collection, much of which relates to JMW Turner's own work and to that of his contemporaries, was left to the Trust by Professor Harold Livermore, the last owner of Sandycombe Lodge. Professor Livermore's bequest of the house has made all the Trust's projects possible, preserving it for the nation and future generations.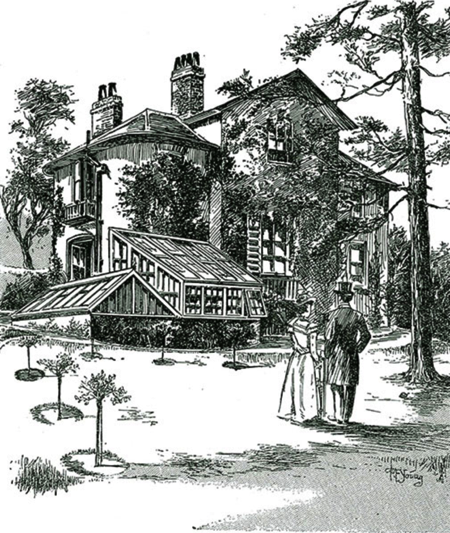 Richmond Council's Cabinet Member for Community and the Voluntary Sector, Cllr Susan Chappell, said: "The Civic Pride Fund offers grants to various deserving local organisations including those maintaining and protecting the Arts. We are delighted to fund Turner's House Trust's cataloguing project. We are aware that there are a number of Turner enthusiasts in the community and are very pleased to be able support this magnificent organisation."
"Thanks to Civic Pride, when Turner's House conservation is complete and reopened to the public, a full professional catalogue will be a valuable resource for teachers and students and will allow interested members of the public to explore the wealth of information, which these works hold," said Catherine Parry-Wingfield, chairman, Turner's House Trust.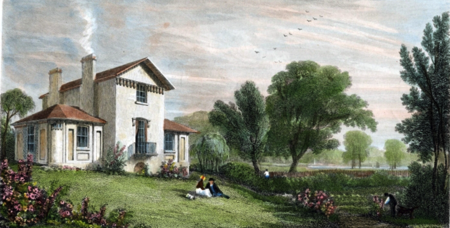 Professor Harold Livermore and his wife Ann bought Sandycombe Lodge in Twickenham in 1947, restoring it after its wartime use as a 'shadow factory'. In 2005 Professor Livermore set up the Sandycombe Lodge Trust (now Turner's House Trust), with the aim that the house should be preserved 'as a monument to Turner in Twickenham'.
Turner's House Trust became the owner of the house, late in 2010 following Professor Livermore's death. The bequest included the collection being catalogued.
Largely unspoilt, apart from later additions, the villa is threatened by damp and lack of attention over the years. It is now a Grade II* listed building on English Heritage's Heritage at Risk Register.
Turner's House Trust followed Professor Livermore's wish that the house should be preserved as a monument to Turner in Twickenham. A rescue strategy to secure an exciting and fitting future for the House was put in place, dependent upon raising £2.4 million for the job to be done properly. Thanks to funding promises from the Heritage Lottery Fund and other funding bodies, the generosity of members of the public and the Trust's recent successful Crowdfunding campaign, there is now less than £100,000 to be found.
Work is scheduled to begin, by leading conservation architect Gary Butler of Butler Hegarty and many specialists, next month. Turner's House will now be closed until the summer of 2017.
For more information please visit:
www.turnerintwickenham.org.uk