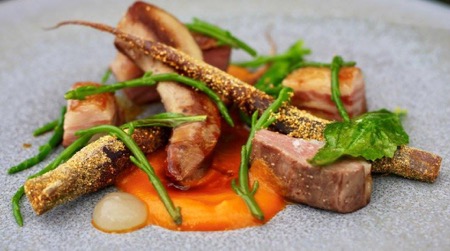 NEW MANAGER FOR THE CLOCK HOUSE, RIPLEY
Serina Drake, owner of The Clock House in Ripley, Surrey, has announced the appointment of Iain McArthur as the Michelin-starred restaurant's new Restaurant Manager. McArthur, whose career includes stints in South Africa at a luxury country lodge hotel, and South Lodge Hotel, is widely experienced in the hospitality business and his appointment follows the departure of Joseph Pocceschi. After four years heading up The Clock House front of house team, Joseph has returned to France to run his family-owned hotel and restaurant.
Commenting on the appointment, Serina Drake said:
"I am delighted that Iain is joining our team. Having previously worked together a few years ago re-launching The Anchor, I know that the restaurant is in safe hands. Iain is a consummate foodie and has great breadth of knowledge. Also, being a trained chef gives him a real understanding of the overall guest experience. He is a great asset to our team and already has some very exciting plans for the future."

"I feel privileged to work in such a renowned establishment," says McArthur, "The Clock House building has held a Michelin star, in one form or another, under Serina's proprietorship for over 12 years, and together with other recent awards, is widely recognised to be one of the best dining experiences in the area. I am very much looking forward to working with head chef Fred Clapperton, and the rest of the brigade."


To book please visit >>>
www.theclockhouserestaurant.co.uk
20/11/15 10:37 Filed in:
Restaurants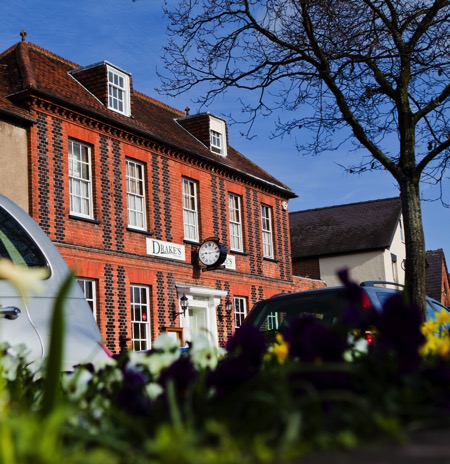 Drake's Restaurant in Ripley is celebrating
Not only was it recently listed at No 35 in the Top 100 UK Restaurants by the Sunday Times, but it was awarded a special accolade of second place in a list of just five restaurants in the whole of the UK, gaining special note for their desserts. This Michelin-starred restaurant, owned by Steve and Serina Drake, was also the highest-ranking Surrey restaurant in the guide.
Commenting on the news, Steve Drake said: "We were absolutely delighted at our placing. We have been in the list each year since it started and the competition is always steep; there are so many excellent new restaurants launched each year. The Sunday Times list is based on diner reviews and compiled by Hardens, so it really is the voice of our customers.
"The bonus of being awarded second place for our desserts was the icing on the cake - or perhaps I should say the ice cream on the pudding!" he adds.
Drake's recently hosted a special dinner in collaboration with Sussex based Nyetimber sparking wines, which was a sell-out and a great success. "Steve likes to source ingredients locally if possible. He recently visited Nyetimber with our sommelier Michael, and was extremely impressed with the quality of the wines. Our sell-out dinner was absolutely delicious and a triumph - a testament to Michael and Steve's wine and food pairing skills." Added Serina.
For more information about Drake's please visit >>>
www.drakesrestaurant.co.uk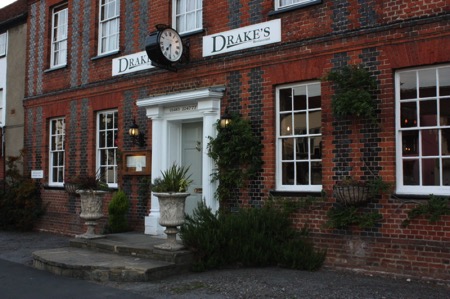 An exceptional dinner that will include some wines from Nyetimber's rare library stock
This will be held in November at Drake's Restaurant in Ripley, Surrey. Chef Steve Drake is passionate about using locally sourced ingredients wherever possible and his love of local produce extends to the wine list at the Michelin-starred restaurant in Ripley, Surrey, which he and Serina Drake opened in 2004. Since then their business has consistently won accolades for the innovative, creative and skilfully prepared food and superb service. Now, following a visit to the company's Sussex vineyard by Steve and sommelier Michael Fiducia, a special 'Best of British' dinner will take place on November 12 in conjunction with Nyetimber English Wines.
"We have been serving Nyetimber at Drake's for some years now," said Steve, "but after the chance to taste the different vintages and variants while enjoying Nyetimber's lyrical, bucolic setting, which dates back to the Domesday Book in 1086, I jumped at the chance to host a dinner with these amazing English sparkling wines. We have really enjoyed creating this special menu and selecting appropriate Nyetimber wines to pair with the different courses."
Steve and Michael have put together a menu that showcases some of the very best autumn ingredients to complement the wines. The five-course menu, plus 'snacks' on arrival, water, coffee and petit fours, accompanied by matching wines (including some from Nyetimber's rare library stock), includes dishes with pumpkin, Devon crab, monkfish and roast guinea fowl.
The full menu and further details on how to book can be found on the Drake's website -
drakesrestaurant.co.uk.
On the night, representatives from Nyetimber - including its winemaker - will be on hand to introduce the wines and answer questions.