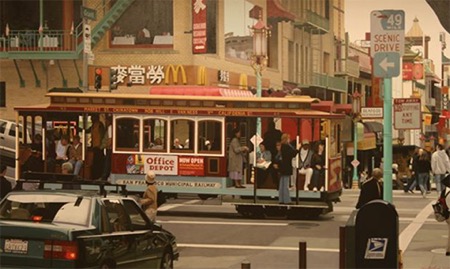 CHRISTIAN MARSH PAINTS CITYSCAPES : INTENSE DEFINITION, AN OCCASIONAL HUMAN PRESENCE SOLO EXHIBITION AT PLUS ONE GALLERY, THE HOME OF HYPERREALISM, FROM JUNE 14 TO 8 JULY
Christian Marsh studied illustration, taking two degrees at the University of Wolverhampton, his home town, where he still lives, but inspiration comes from travelling to faraway places, especially the sunshine of America's West Coast.
In his own words: 'The use of photography is very important in my work as it allows me to freeze a moment in time.'
'I spend time in American cities, like Miami and San Francisco, where the light is pure. I seek out images flooded with detail of shadows and strong light reflections. I like the challenge of detailed urban architecture, but mix the solid architectural shapes with the curved and asymetrical ones of people and nature.
My new exhibition is named after a book 'The Art of Travel' by philosopher Alain de Botton. He reminds me that travel is more than sight seeing, it is about noticing people in the street, in buildings and restaurants.'
Unlike many hyperrealist artists Christian Marsh introduces people into his places. 'They add narrative to the work, raising questions of what they are doing and thinking.'
Art critic John Russell Taylor, who wrote a definitive study of Hyperrealism, says that Marsh is one of the most 'human, humane of all the artists who embrace Exactitude.'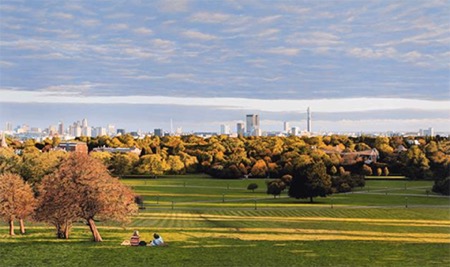 Exhibition:
'The Art of Travel'
Dates:
14 June – 8 July
Location:
Plus One Gallery, B & C Trafalgar House,
Juniper Drive, Battersea Reach York Road, SW18 1GY
Entry:
Free admission to the gallery
Website:
www.plusonegallery.com