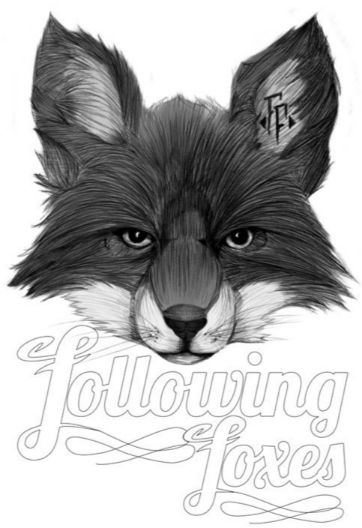 Founded in Guildford, Following Foxes are set for the imminent release of their self-titled debut EP.


Coming off the back of a bunch of local radio play, an array of vibrant shows and an inventive music video this release will cement the expressive four piece's place as a top emerging talent in the British rock scene.
"Whether you're looking for a great summer song or a bunch of young hotshots to sign, stop here and think about this."
Lead singer/guitarist Gid Sedgwick, bassist Mike Chapman, guitarist Alex Hill and drummer Steve Price blend the easiness of cheerful summer vibes with tenacious rhythms and heartfelt vocals, the perfect treat for every pop, indie, folk and rock fan's ears. With a rainbow of influences including Biffy Clyro, City and Colour and progressive pioneers Pink Floyd, Following Foxes have it all covered from emotive, insightful lyrics to raw rocking groove.
"Mother Brother, Following Foxes' second single, lives up to expectations effortlessly"

The young four-piece ventured onto the live scene in 2014. Sharing stages with fellow talent – Winters Island, Yearbook and Cavalier, they quickly made a name for themselves across popular local venues with their well-crafted and spirited stage presence. After a selection of shows in London, including a performance at the prestigious Metropolis studios, it wasn't long before they were picked up by local radio stations Eagle FM, Kane FM, Radio Woking and Radio Warwick, earning a spot on the station's playlists as well as a few interviews along the way. The band also found themselves with repeated appearances and an interview on BBC Introducing,
Following Foxes are ready to take the UK by storm with their fresh combination of warming choruses, catchy hooks and edgy riffs, and if you don't believe us, here are a few words from people who would most definitely agree.
"Tunes like this make me proud to live in Guildford."

Website:
www.followingfoxes.com
Youtube channel:
www.youtube.com
Facebook:
www.facebook.com/FollowingFoxes