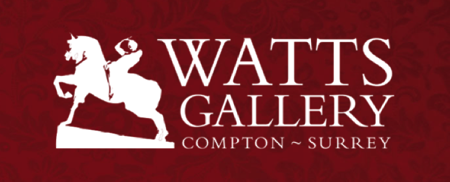 25 July – 4 October The Pottery Building, Watts Gallery - Continuing the Watts Contemporary Programme - Art for all at affordable prices
Watts Gallery Trust, in partnership with Gwen Hughes Fine Art, presents Prints for the People, an exhibition of 20th Century lithographs, including the popular School Prints scheme produced in the 1930s and 40s, for sale at affordable prices.
With the admirable aim of making good art accessible to everyone, several series of prints were published in Britain in the late 1930s-1940s. From the Contemporary Lithographs series (1937-38) to The School Prints (from 1946), the Lyons Tea Shop Lithographs (1947-55) and the Coronation Series (1953), all were designed to celebrate the best of British talent and the leading British artists of the day were commissioned – including Julian Trevelyan, Barbara Jones and Edward Ardizzone.
As well as the improving socialist principles which drove these series, they arose for pragmatic reasons. Post-war Britain was drab, and paint unavailable. Colourful lithographs covered up walls in need of refurbishment in schools and cafes, and provided cheerful distractions from the run-down surroundings. Cleverly, the lithographs in the Lyons tea-shops were also available for sale to the general public "at a price within reach of the slenderest purse". The canny publishers of the School Prints directed the artists to incorporate frames into their images, to save schools the added expense of having to get the prints framed.
Although most of the lithographs were produced in large editions (often more than 2000), post-War austerity which restricted the quality of the printing paper, and the fact that they were tacked to walls in busy places, meant that remarkably few copies have survived.
Highlights of Prints for the People will include Julian Trevelyan, Thames Regatta (School Prints, 1951), Raoul Dufy, The Band (School Prints, 1951) and Vincent Lines, Skating, (Contemporary Lithographs, 1938). All works are for sale and prices start from £75 (unframed), with most prints under £1000.
Commenting Watts Gallery Trust Director, Perdita Hunt observes: "The laudable campaign to give colour and inspiration to wartime and post-War Britain in the 30s and 40 through the production of lithographs of work by leading artists chimes immediately with the Watts Art for All ambition to take art to deprived communities in London at the end of the 19th Century." "This exhibition of Prints for the People, part of the Watts Contemporary programme, offering good art by the best of British artists at affordable prices, gives visitors to Watts Gallery – Artists' Village a complementary experience of 20th Century art." "There is also the opportunity to purchase work at affordable prices, which, through its sale, will benefit Watts Gallery Trust's Art for All programme involving young people, excluded groups, schools and life-long learners."
Commenting Gwen Hughes says: "I am delighted to be putting on Prints for the People with the Watts Gallery this summer. It is wonderful to be part of the Gallery's exciting programme of activities, and I hope this collaboration will introduce these fascinating prints and their story to a new audience."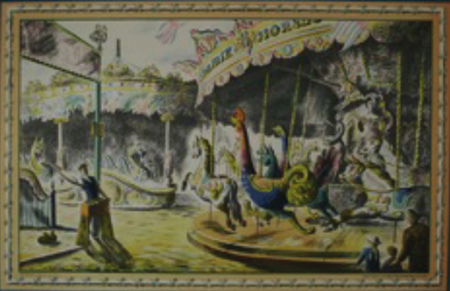 1. Barbara Jones, The Fairground (1946), School Prints, Series 1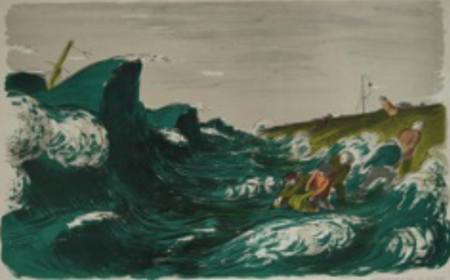 2. Edward Ardizzone, The Wreck (1951), School Prints, Festival of Britain series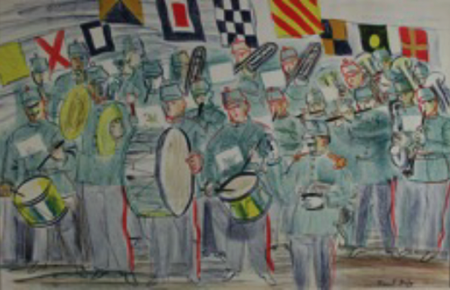 3. Raoul Dufy, The Band (1949), School Prints, Third (European) Series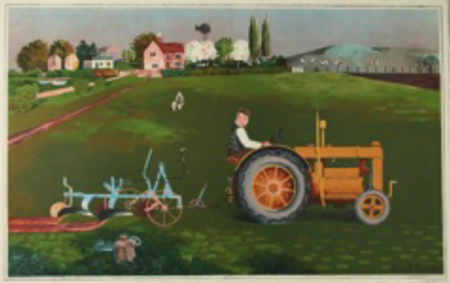 4. Kenneth Rowntree, Tractor (1946), School Prints, Series 1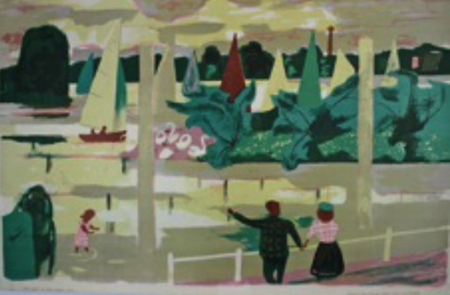 5. Julian Trevelyan, Thames Regatta (1951), School prints, Series 4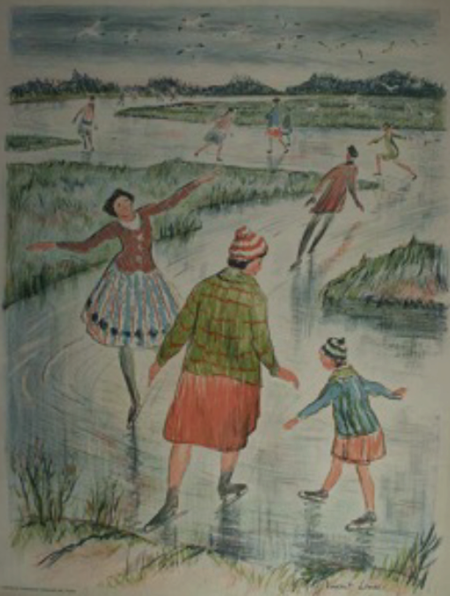 6. Vincent Lines, Skating (1938), Contemporary Lithographs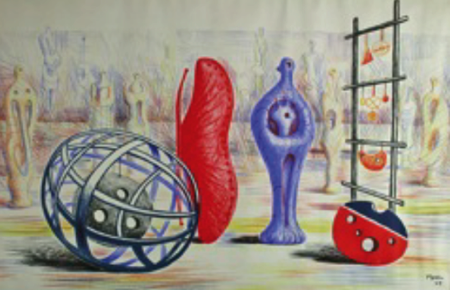 7. Henry Moore, Sculptural Objects (1951), School Prints third (European) Series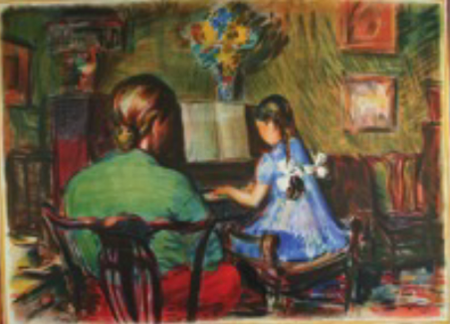 8. Ruskin Spear, The Piano Lesson (1945), CEMA lithograph
9. Edwin Ladell, Fishing at Marlow (1951), Lyons Lithographs, Series 2
10. Ceri Richards, East End Celebrations – Costers Dancing (1953), Royal College of Art Coronation Series
www.wattsgallery.org.uk
or Telephone 01483 810235