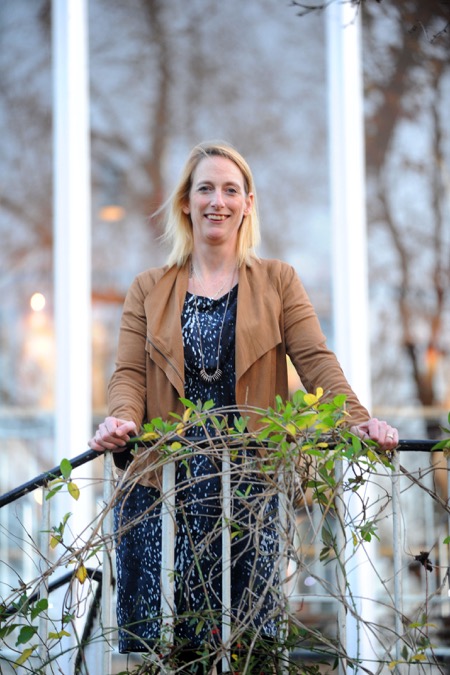 New year welcomes new Director
The new year hails an exciting new chapter as Joanna Read commences her leadership role as Chief Executive and Theatre Director of Guildford's Yvonne Arnaud Theatre on Monday, January 7. Joanna tells us about the opportunities that her new position presents…
Having enjoyed huge success as Chief Executive and Artistic Director of Salisbury Playhouse, followed by a tenure of outstanding accomplishments as Principal of The London Academy of Dramatic Arts (LAMDA), there are many reasons why the prospect of leading the Guildford Theatre posed an exciting opportunity for Joanna.
"I'm a theatre director by profession – I had the most fantastic time running Salisbury Playhouse – and I believe very strongly in regional theatre. I feel Guildford deserves a brilliant theatre and one of the real attractions about coming here was knowing there is an appetite for theatre in this town and in the county.
"The Yvonne Arnaud is held in very high esteem in the profession and there is a fantastic opportunity here to work as a team to bring a little bit of fresh life to the place. I'm chomping at the bit to get going, I really am."
Joanna is familiar with the venue, both on a personal level as a Surrey resident and professionally, having worked closely with the Theatre during her years running one of the country's leading producing regional theatres, Salisbury Playhouse.
"I brought work, such as Jamaica Inn and Playing for Time, here on tour when I was at Salisbury, and we co-produced with the Yvonne Arnaud, so my own work has already been on the stage. In that way, it does feel a bit like coming home.
"I came and saw This House at the Yvonne Arnaud last summer when I was thinking about applying for the role and I walked into the Theatre and remembered the fantastic auditorium and that brilliant stage, and I felt the most comfortable I've been in a long time; it just felt right."
Joanna brings a wealth of experience to the role, but which elements of her extensive career does she think will serve her the best?

"The programming from Salisbury will be invaluable, as will my contacts from my time at LAMDA. I used to be Head of Education at Birmingham Rep so I know how important it is to have a Youth Theatre. I think I'll draw on everything and I'm sure, I hope, I'll learn new things too. It will be a challenge, as well as an opportunity."
Keen to hit the ground running, does Joanna already have plans and ideas for what she hopes to explore and develop during her leadership of the Yvonne Arnaud?
"I'm keen to develop making our own work. I think it's terrific that we make our own pantomime and I think we're going to do a few of our own co-productions, generated by us as the makers and the producer of the work.
"The Yvonne Arnaud is known amongst actors and within the industry as a great place to open a tour. Actors love it because we're so close to London, they receive a friendly welcome from the Theatre team and they enjoy our audiences, so we need to capitalise on that.
"I'm interested in building up some of our straight drama and comedy drama audiences, because I think that's got legs for touring. I also want to make sure we're offering more interesting and diverse productions here. And I'm excited to work with the Youth Theatre too."
What does Joanna envisage to be one of the biggest challenges that her new venture will present?

"This is the first time I've worked in a venue that hasn't had Arts Council funding, so the commercial ask here is much tougher. It's invaluable that this Theatre has its support from Guildford Borough Council, and to come into this role knowing that the Council recognises how vital theatre is to the local economy and how much we can give back to the community is tremendous. It's great that they appreciate our value and our worth. It strikes me as a really smart piece of thinking."
To see the productions on at the Yvonne Arnaud Theatre in the coming months please visit >>>
www.yvonne-arnaud.co.uk