16/02/15 14:12 Filed in:
What's On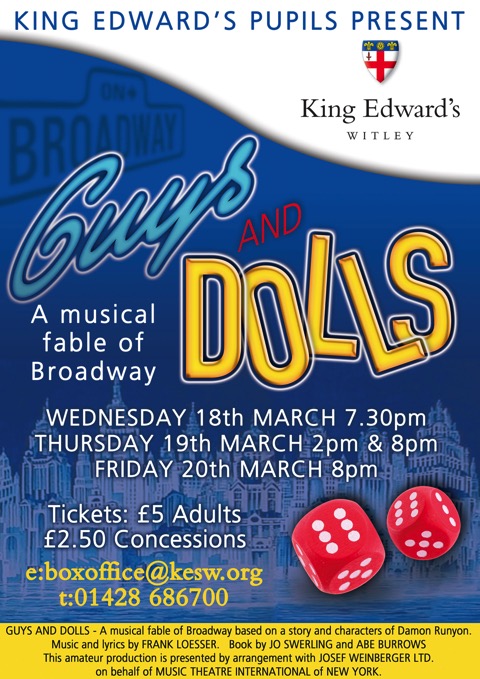 Guys and Dolls - a musical fable of Broadway by Damon Runyon with music and lyrics by Frank Loesser, which is the School's major production this academic year.
The production features significant collaboration between the performing arts departments of Drama, Dance and Music and involves more than 50 pupils, ranging from 13 to 17 years old. The musical nature of this production allows access to a range of performance styles and pupils are benefiting from working alongside professional choreographers during rehearsals.
The obsessive gamblers of New York congregate to mount an all-time monumental dice game on which everything hangs for desperate Nathan Detroit and suave Sky Masterson, will wily Detective Brannigan of the New York Police Department, the mob and a host of girlfriends from the 'Hot Box' cabaret get in the way? Find out by joining us for one of our performances.
Tickets are £5.00 per adult and £2.50 for concessions available through the Box Office. Contact
boxoffice@kesw.org
or telephone 01428 686 700.