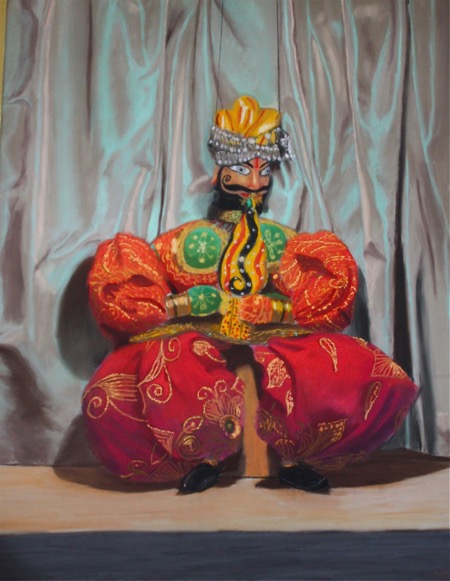 Exhibition December 1-24 2015
Victor Edelstein's clients included Diana, Princess of Wales, for whom he made the famous dress in which she danced with John Travolta at the White House. He had worked for Biba and Christian Dior in London before starting his own workshop.
But 22 years ago he chose art over dress designing and from December 1-24 he has an exhibition of his work and that of Annamaria Succi, his wife, at the Indar Pasricha Gallery at 22 Connaught Street, London, just behind Marble Arch. The works make for perfect Christmas gifts.
And in the voluptuous swags of textiles, curtains, wall hangings, cushions and the drama of theatre curtains Victor Edelstein shows that he has lost none of his skill and mastery of the cut and hang of luxurious materials made manifest in his pictures where they too dance, though not now for John Travolta, but for a select group of cognoscenti who understand grace.
Pictures by Victor Edelstein and Annamaria Succi lift the spirit with their lively colours and exotic light. Both painters have been inspired by India and their fascination with the country, it's people, the wonderful palaces, abundant flowers, plants and animals is reflected in their work.
Anyone lucky enough to find one of these paintings among their Christmas presents, will know that the giver wanted them to have enjoyment from the gift for ever.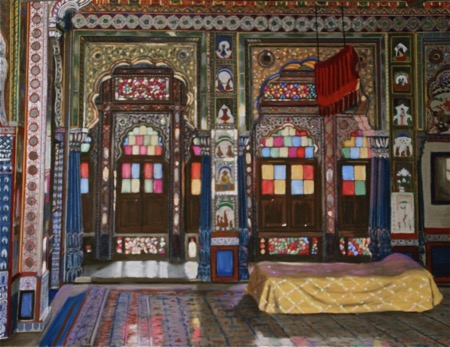 Michael Strauss, former Head of Impressionist Pictures at Sotheby's, says: "I have long been an admirer of Victor Edelstein's pastel. He has a special touch with that softest of mediums which create exquisite luminous effects. By such means he has interpreted light and its play on surfaces in his unique fashion."
Victor's recent show at the Didier Aaron Gallery in Paris, 'Palace Interiors in Pastel' created an unusual reaction – "an almost greedy feasting on the images by viewers," according to French arts writer Sylvie Tolila – "and a sea of red sold dots."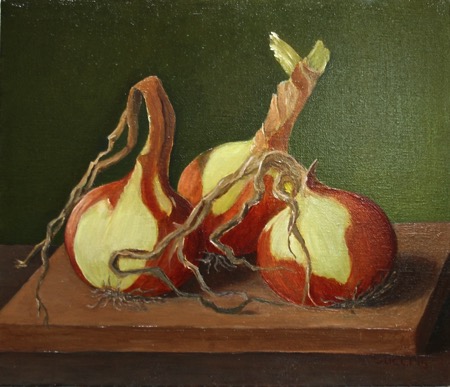 Victor explains his motivation for the paintings. "The challenge is to enter a room and try to find 'The-Picture-That-Might-Be-There'. I like to find interiors that have not been touched for many years, which is why I have tended to concentrate on the interiors of palaces. For me there is an irresistible fascination in discovering in these largely unchanged interiors a true sense of the past."
He studied painting with David Cranswick in London and Charles Cecil in Florence and held a first solo exhibition at Sotheby's showing oils and pastels of Still Life, landscapes and portraits. The show sold out. Since then he has exhibited interiors from Venice and India at Hopkins, Thomas, Custot in Paris and at both Hazlitt, Gooden & Fox and Derek John's Gallery in London. In New York his pastels were well received at Didier Aaron.
Annamaria Succi creates her own gems, having spent her life looking closely at beautiful objects. This intense concentration shows in her wonderful still life paintings and pastels. One will never look at a cabbage in quite the same way after seeing the ballgown she captures in this homely vegetable, nor the radiance of a quince, or a lemon. The Dutch Old Masters would recognize a fellow spirit in Annamaria.
She started her art career at Sotheby's in 1969 in the publishing department, then became the editor of the Year Book, 'Art at Auction' and in 1974 went on to manage and do the buying for the British Rail Pension Fund Art Collection – one of the few art funds ever to have made a profit. In 1981 she went on to become an art investment adviser and dealer in old master drawings. Finally in 1995 she concentrated all her time on her own painting.
Today she has a strong following in Europe and the USA. Anne Heseltine says of her work: "Small in size they shine like little jewels and glow against the dark paneling of my old house. The eye does not become accustomed to them and so tire, but there is always something new to see in them. They give me infinite pleasure."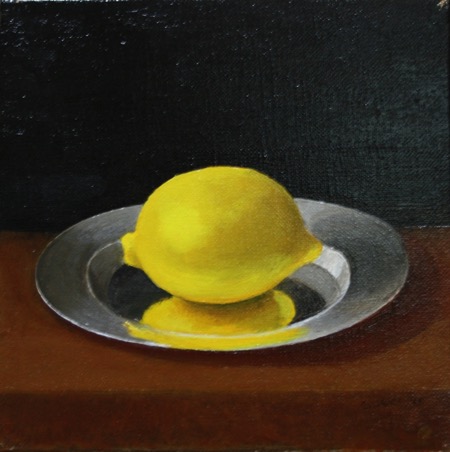 The Venetian professor of art, Ileana Chiappini di Sorio adds: "Annamaria revisits a classical genre in her work with a very personal viewpoint. Her pictures are a pretext to enhance natural forms as revealed by light….capturing the evanescent character of her subjects with true and delicate rendering." In fact many of her works seem to glow with an inner light and life of their own.
Indar Pasricha says of these two remarkable artists: "I've always seen my role as creating bridges between Britain and India and in the work of these two artists that ambition is realized. Victor's Indian and other interiors are all about light – the intense coloured light of India and the subdued moody light of England. Annamaria's work reminds me of the Indian miniature, capturing in gem-like tones images that stay fresh and vital."
For more information please contact Julian Roup on 01892 669200 or 07970 563958 or email info@bendigopr.co.uk