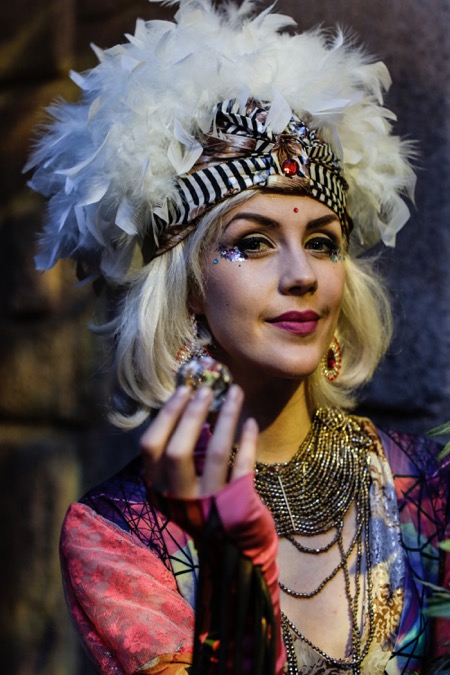 Or maybe you'd prefer to be a real life Ed Tudor Pole?
Whether you grew up watching The Crystal Maze on TV in the 90s or it's the recent revival that's got you hooked, and you fancy being a real-life Richard O'Brien (or Ayoade) then the role of a lifetime could be waiting for you at The Crystal Maze LIVE Experience London.
The immersive attraction is currently recruiting for 60 Maze Masters, to join the team at the all new London maze that will be opening in the West End's iconic Trocadero building on 29th March 2019.
The £5 million investment will see The Crystal Maze LIVE Experience London double in size and treble in capacity when it unveils 32 brand new games, which means more eccentric Maze Masters are needed to take a starring role in the game.
Current Maze Masters are award-winning comedians, writers and theatre makers so the ideal candidate will need to be witty, charismatic, loveable and fair – especially when it comes to awarding crystals! Confidence is a must and if you can think on your feet, have comic timing and can manage competitive adults, this could be the role of a lifetime.
Based on the popular 90s game show, each Maze Master guides a team of eight audience members through four adventure time zones – Aztec, Futuristic, Industrial and Medieval. Maze Masters must advise and adjudicate as their team takes on challenges that test their mental and physical skills.
It's your turn to be the star of the show! So if you think you've got what it takes to officially start the fans at the award-winning attraction, then send your CV and a cover letter to
casting@the-crystal-maze.com
For further details about this role and others, please visit
www.the-crystal-maze.com