08/03/16 17:33 Filed in:
What's On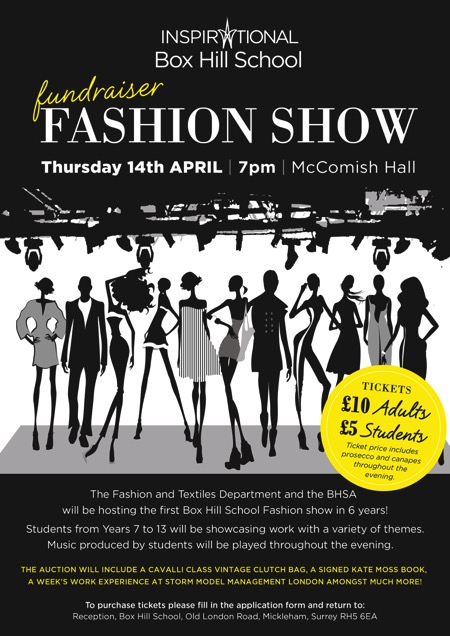 Thursday 14 April at 7pm at the McComish Hall
The Fashion and Textiles Department and the BHSA will be hosting the first Box Hill School Fashion show in 6 years! Students from Years 7 to 13 will be showcasing work with a variety of themes. Music produced by students will be played throughout the evening.