10/02/16 15:15 Filed in:
What's On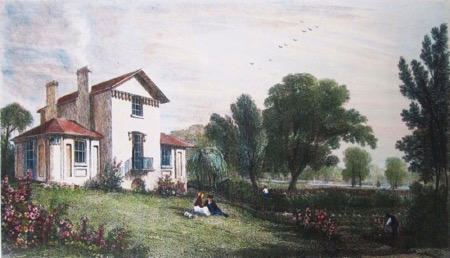 To help save JMW Turner's Twickenham villa
8 February 2016 – Today Turner's House Trust announces a four-week crowdfunding campaign to bridge the funding gap required to fully restore Sandycombe Lodge, the Twickenham villa designed and built by JMW Turner.


Thanks to the Heritage Lottery Fund, Architectural Heritage Fund and many other generous funders and private supporters, the Trust is now only £125,000 away from its fundraising target of £2.4 million.
A loan offer from the Architectural Heritage Fund has enabled the Trust to appoint contractors and urgent restoration works will begin in early April, with the house scheduled to reopen to the public in 2017.
"Until all the money is raised our work is not done," said Catherine Parry-Wingfield, chairman, Turner's House Trust. "We do not want to take up a loan we have no funds to repay. Meeting the funding gap is now urgent."
Turner's House from Jonathan Crane on Vimeo.
"Sandycombe Lodge is a rare three-dimensional work of art by Turner, England's internationally renowned landscape painter. We must save it for future generations."
It is now 200 years since Turner built the house, listed Grade II*, which is still almost totally intact with some unsightly additions. Now it is threatened by damp and decay, is on Historic England's Heritage at Risk Register and in need of urgent major conservation.
Crowdfunding rewards include private tours with personal guests and the opportunity to view the restoration ahead of public opening. To donate and for more details visit
www.crowdfunder.co.uk/turnershouse
follow
@TurnersHouse
www.facebook.com/turnerintwickenham
26/09/15 13:45 Filed in:
Art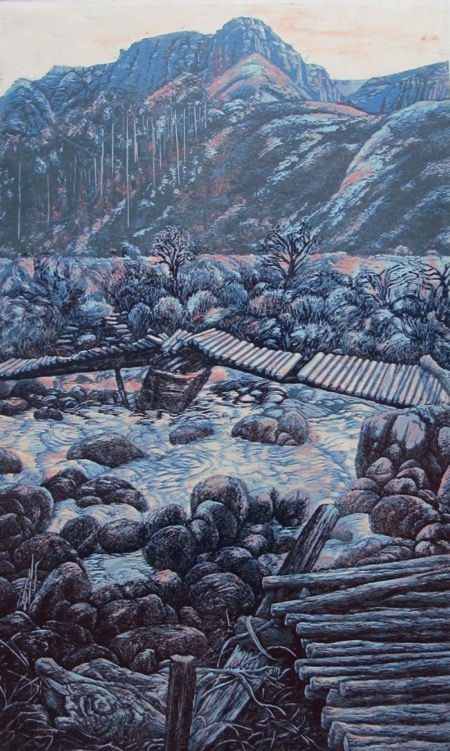 Turner's House, Twickenham - September 26/27 October 3
14 September 2015 – It is not surprising that many Friends of Turner's House are artists. Many, inspired by the great landscape artist, have had the thrill of sketching and painting in Sandycombe Lodge, Turner's unique country villa in Twickenham.
They are holding a selling exhibition of their work to benefit Turner's House Trust restoration fund to restore the house to the artist's original design.
The exhibition takes place on Saturday 26 and Sunday 27 September (11-5pm) and Saturday 3 October (2-4pm). 3 October is the last day Turner's House will be open to visitors prior to closing for restoration through 2016. Entry to the exhibition is free on all days, but for guided tours of the house on 3 October there will be the usual £4 entry fee.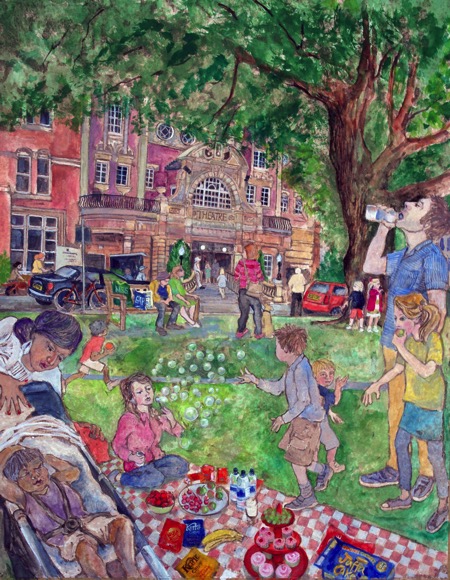 The exhibition will include a wide range of mediums and styles, producing figurative to abstract works in painting, drawing, sculpture, textiles, ceramics and printing, which includes etchings and lino productions.
Turner's House Trust has received generous support and donations from the Heritage Lottery Fund and other corporate and private donors, but needs the final slice - £177,000 - of funding to progress with its plans to conserve for the nation this unique Grade II* listed building, which is currently on the Historic England (formerly known as English Heritage) 'Heritage at Risk Register'.
About the Heritage Lottery Fund (HLF)

From the archaeology under our feet to the historic parks and buildings we love, from precious memories and collections to rare wildlife, we use National Lottery players' money to help people across the UK explore, enjoy and protect the heritage they care about
www.hlf.org.uk