14/05/15 16:35 Filed in:
Spa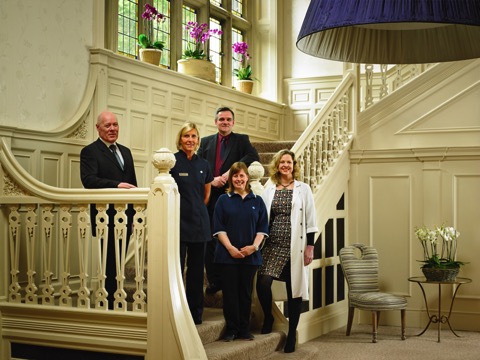 Grayshott Spa were proud to celebrate five members of staff who have been at Grayshott for 25 years. Quite an achievement!
A reception for the 'Fab Five' was held in Bubbles bar, with drinks, speeches and the giving of gifts, and a celebratory photograph taken to feature on the new website.
The staff in question are:
Elaine Williams – Director of Natural Therapeutics
Karen Mitchell – Head of Natural Therapies
Babs Butterfield – Deputy Housekeeper
Michael Burford – Reservationist
David Johnson – Night Porter
Visit the Spa website here
www.grayshottspa.com