19/02/15 10:01 Filed in:
What's On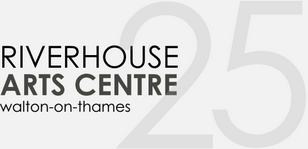 Whats on at the Riverhouse Arts Centre


There's a real treat for Jazz fans tomorrow, Friday, because the acclaimed Trish Clowes Quintet comes to Riverhouse featuring award winning pianist Gwilym Simcock, whom many of you will have heard perform in his solo concert last Autumn.
On Saturday afternoon, Poet Wendy Cope joins us for afternoon tea, readings, book signing and a Q and A. We are also excited to welcome Piers Lane as our next International Piano Series performer on February 28 so book now!
Join us for our first Story Story Night on March 6. It's the latest craze in storytelling for Adults. We will have a line up of fascinating experienced Storytellers in the first half (details below) and then open mic after the interval. Tickets for this stimulating evening are just £5! For the Kids, we have Lucky Dip Disco this Sunday 22nd. Our next Story Cafe 'Farmer Duck' March 1 at 3pm and book now for our fun packed Easter Show Signor Baffo's Restaurant on April 4. Simon Heath has been 'cartooning the cafe'. Come and see what he has created with children (and adults) attending his free workshops. His last day is Friday, so you can still get involved.
Riverhouse Arts Centre: Manor Road, Walton-on-Thames, Surrey KT12 2PF
Email:
arts@riverhousebarn.co.uk
Box Office:
01932 25335
Website:
www.riverhousebarn.co.uk