21/02/18 12:37 Filed in:
Painshill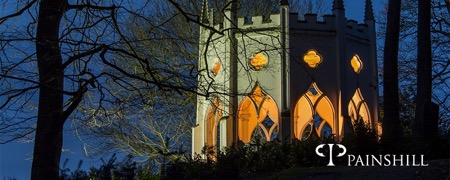 Protect Painshill from A3 Land Grab
Highways England are proposing a number of changes to the M25 & A3 roads which will have a major negative impact on Painshill (Grade 1 listed 18th century landscape garden). Highways England's proposed preferred development will 'grab land' from Painshill, meaning areas of the landscape will be lost forever under the development of the ever increasing road network.
Painshill Park Trust is calling on Highways England to reject its current "Preferred Route" and return to the project design phase so that the safeguarding of the historic Park can be included in the design criteria.
Michael Gove, CEO of Painshill comments; "Painshill is one of the most important, significant and historic landscape gardens in the country. After 35 years of restoration, we're calling on members of the public to support and help protect this much loved part of Britain's Heritage from the A3 road development."
Members of the public are able to sign and support the petition if they believe Painshill should be protected from the development of the A3 so it can continue to be enjoyed by future generations.
Why we need help
Painshill Park Trust seeks to safeguard parts of the much loved landscape garden, and protect it from this road development. Highways England's preferred development will take large parts of land that runs past the Gothic Tower (built 1750's) and destroy a high number of trees from the ancient woodlands.
To read more and sign the petition please visit >>>
www.painshill.co.uk