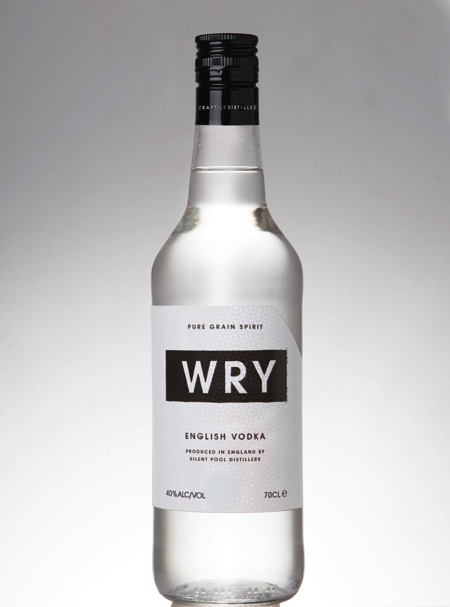 Silent Pool Distillery has launched a new spirit embodying the key characteristic of the Surrey Hills – its woodland. Prepare for a cocktail with bite!
Wry Vodka is distilled a second time over rye malted specially for the Albury based distillery in one of the last surviving traditional floor maltings in the UK at Warminster. It is then filtered over charcoal cooked in a traditional kiln by local craftsman John Sinclair, creating a unique fusion of ancient skills.
"Charcoal has been made in the Surrey Hills for at least 2000 years," said John, "But this is the first time it has been commissioned by a distillery for vodka production. It's very exciting."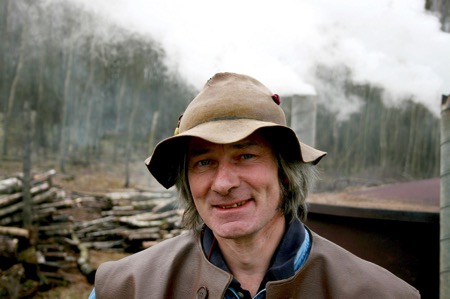 Distiller Tom Hutchings visited John at his woodland base in the Sheepleas on the North Downs above Horsley. After a lot of research they chose hornbeam, one of the oldest and most sought after English tree species growing in the Surrey Hills Area of Outstanding Natural Beauty.
"Hornbeam is the hardest of our native British hardwoods," said John. "I selected specific trees and set up the kiln for a long slow 18 hour burn. It rested for a further 24 hours until it was cool enough to be bagged up and then we took it down to the distillery."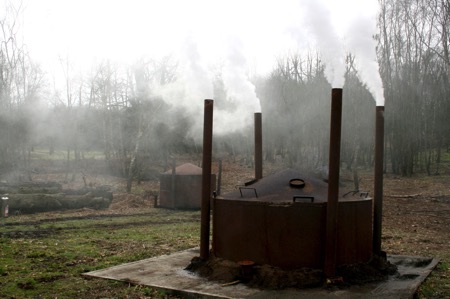 Tom said he wanted the vodka to have a style of rye, but with the twist of being filtered over hornbeam: "It's aimed at cocktails, to give a bit more character," he said. "It has a tiny bit of bite which makes it more versatile and interesting to use in drinks. And our Wry vodka has a bit more punch than the others."
So experiment with cocktails using Silent Pool Distillers Wry Vodka for a sophisticated urban take, ironically made using very ancient country crafts.
John Sinclair is a local legend keeping alive the ancient forest crafts in the Surrey Hills AONB – the most wooded area in England. He is part of the Sussex and Surrey Coppice Group sustaining traditional coppice woodland. A fund of information about all things woody, he can be contacted on
jdsinclair2013@gmail.com
.
Wry Vodka is available from Silent Pool Distillery at
www.silentpooldistillers.com
.