20/11/15 10:37 Filed in:
Restaurants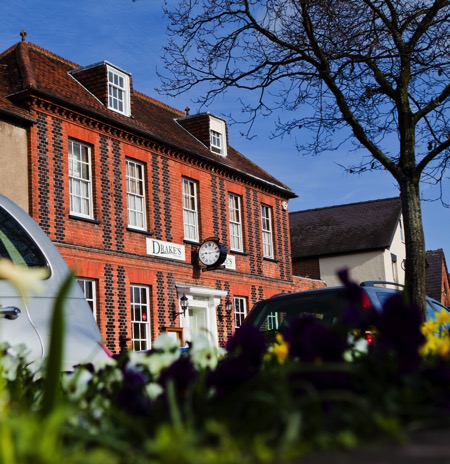 Drake's Restaurant in Ripley is celebrating
Not only was it recently listed at No 35 in the Top 100 UK Restaurants by the Sunday Times, but it was awarded a special accolade of second place in a list of just five restaurants in the whole of the UK, gaining special note for their desserts. This Michelin-starred restaurant, owned by Steve and Serina Drake, was also the highest-ranking Surrey restaurant in the guide.
Commenting on the news, Steve Drake said: "We were absolutely delighted at our placing. We have been in the list each year since it started and the competition is always steep; there are so many excellent new restaurants launched each year. The Sunday Times list is based on diner reviews and compiled by Hardens, so it really is the voice of our customers.
"The bonus of being awarded second place for our desserts was the icing on the cake - or perhaps I should say the ice cream on the pudding!" he adds.
Drake's recently hosted a special dinner in collaboration with Sussex based Nyetimber sparking wines, which was a sell-out and a great success. "Steve likes to source ingredients locally if possible. He recently visited Nyetimber with our sommelier Michael, and was extremely impressed with the quality of the wines. Our sell-out dinner was absolutely delicious and a triumph - a testament to Michael and Steve's wine and food pairing skills." Added Serina.
For more information about Drake's please visit >>>
www.drakesrestaurant.co.uk