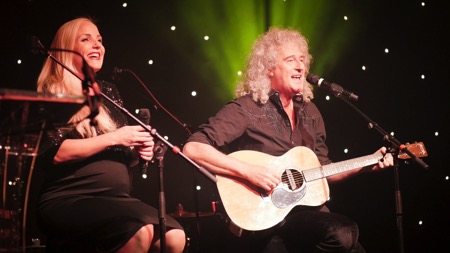 It was a sparkling night for wildlife at the David Shepherd Wildlife Foundation's annual Wildlife Ball
Hosted by The Dorchester in London on Friday October 9th, 300 guests mingled with celebrities to help raise over £150,000 for endangered wildlife. A stunning set from legendary Queen guitarist, Dr Brian May and singer Kerry Ellis - which included the premier of Brian's launch video for Cecil's Law and an acoustic version of Crazy Little Thing Called Love - was followed on the big screen by a heartfelt appeal from former Spice Girl, Melanie C, for everyone to play their part to help save wildlife.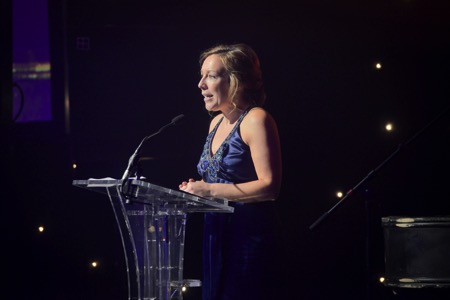 "It was an incredible night for wildlife," says CEO Sally Case. "The depth of support that we, as a small charity, generate illustrates just how important wildlife is to so many people and to the sustainable future of our planet and all of us, where ever we live."
Calling for supporters to be part of the generation that cares, David Shepherd's granddaughters – the artist Emily Lamb and the Foundation's event manager, Georgina Lamb - echoed the call for the younger generation to take up the baton to protect precious wildlife and wild spaces.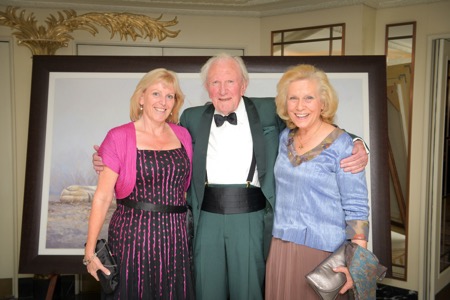 Adding additional excitement to the evening were Mark King from Level 42 (who sang happy birthday to a guest raising £1,000), TV presenter and auctioneer Charlie Ross who helped command almost £60,000 in the live auction of artwork donated by the Shepherd family, British designer and supporter Elizabeth Emanuel, TV presenter Kate Silverton and Olympic gold medal winning rower Alex Gregory.
About the David Shepherd Wildlife Foundation (DSWF)

DSWF is a small, effective charity funding key conservation projects in Africa and Asia working in partnership with local communities to find long-term, sustainable solutions to help save endangered mammals in the wild. Founded by wildlife artist and conservationist, David Shepherd CBE in 1984, the Foundation's art heritage plays a key role in fundraising to support key species such as elephants, rhino, tigers, snow leopards and painted dogs. In 2011, DSWF launched TigerTime to help raise awareness and funds for wild tigers. TigerTime has a social media reach of over 650,000 on Facebook and 33,000 on Twitter and with celebrity supporters including Ricky Gervais and Stephen Fry and reach over 20 million with one tweet.
DSWF is based in Shalford, Surrey. For more information see:
www.davidshepherd.org
and
www.tigertime.info

All images by
CPG Photography