08/11/18 20:01 Filed in:
What's On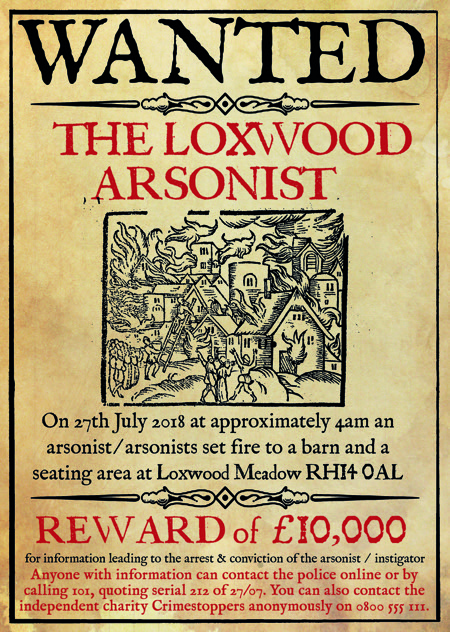 Loxwood Meadow
The owners of the Loxwood Meadow, home of the Loxwood Joust are offering £10,000 reward for information that leads to the conviction of an arsonist / arsonists who set a barn and seating area alight on Friday 27th July 2018.
Wanted reward posters are being put up around Loxwood and the surrounding areas in the hope that someone will come forward with new information. A £10,000 reward is being offered.