22/05/16 10:37 Filed in:
What's On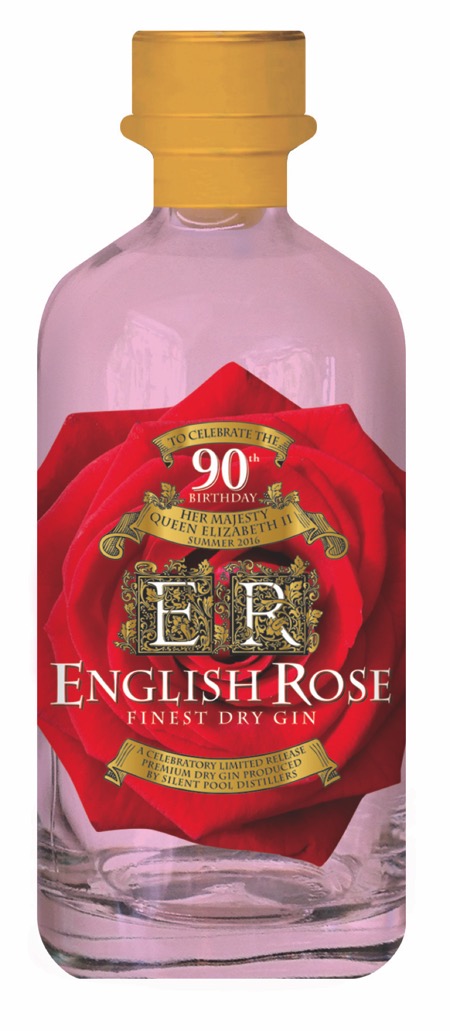 Silent Pool Distillery invites you to raise a glass to the Queen
Silent Pool Distillers at Albury will be toasting the Queen's 90th birthday on June 11 with a spirit specially created in her honour – English Rose Gin.
The distillery is throwing an All-day Open-house Party for the public from 11am until 6pm to launch the new limited-release English Rose Gin. It was an appropriate spirit to choose for the Queen's birthday celebrations, as June 11 is World Gin Day!
Visitors can taste and buy the English Rose Gin plus the full range of Silent Pool international award winning spirits and enjoy free tours of the still house with its fabulous copper cauldron and swirling pipework. Craft beer, gin cocktails and hot food will be served in the distillery courtyard and there will be Silent Pool merchandise to buy and fun activities to help raise money for a local charity.
Come and blow the old steam whistle, which normally echoes across the Tillingbourne Valley in the traditional announcement that gin is being distilled, and guess the number of corks in the Silent Pool's unique 9 litre gin bottle. Prizes include tickets for a 90 minute Gin Experience Tour plus £5 voucher to be used towards a purchase on the tour night.
In the evening, festivities continue at Sherbourne Farm on the Duke of Northumberland's Albury Estate next to the Silent Pool with an exclusive ticket-only Outdoor Cinema Night. The pop-up cinema is organised by Venture Cinema, which will be screening High Society, the classic 1956 musical comedy.
Venture Cinema is an independent UK community cinema project. It works with unique venues such as museums, galleries, parklands and heritage foundations, among others, to screen the perfect film to bring both the space and the story to life. Doors for the outdoor screening open at 7:15pm and the movie starts at 8:30pm. For more details and to buy tickets go to:
www.venturecinema.co.uk
.