Francesca Barrow, style director and CEO of Façonner, a company which pioneers luxury design, offers essence readers her own unique reflections via 'La Vie en Vogue': her insight into the world of business, luxury and life.
September is upon us and I play Eva Cassidy's 'Autumn Leaves' on repeat. A time for both reflection and newness, this is quite possibly my favourite month. Children go back to school, adults return to work and life seems to regain its hustle. We all grew up a little bit during the time we were away and hence return to our normal lives with a sort of secret: the emotions and experiences we had during the break. Indeed, the beauty of September is its injection of new life, with the soft whisper of summer left behind.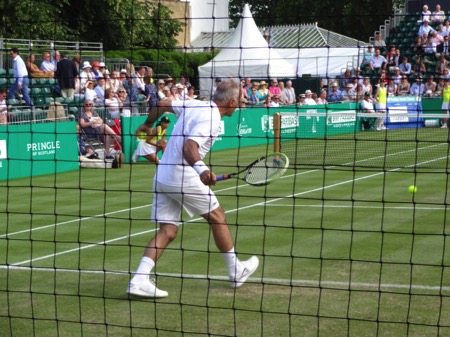 Highlights included the Tennis Classic at Hurlingham Club, and the Halsted Design event at Patrick Mavros, which I will cover next month. I've attended the Hurlingham Tennis Classic for years, and whilst my best friend and I have an apparent tradition at Wimbledon of spending more time in the members' enclosure, the Tennis Classic remains undoubtedly that little bit less serious than its big brother. There's all the anticipation of Wimbledon at Hurlingham. Many of the world's top players take to the grass courts there and in the words of Kei Nishikori: "Hurlingham helps me with my Wimbledon preparation." The setting at Hurlingham has an intimacy and tranquillity about it, perhaps thanks to the 42 acres of grounds that comprise the Club. And there is a lot of laughter.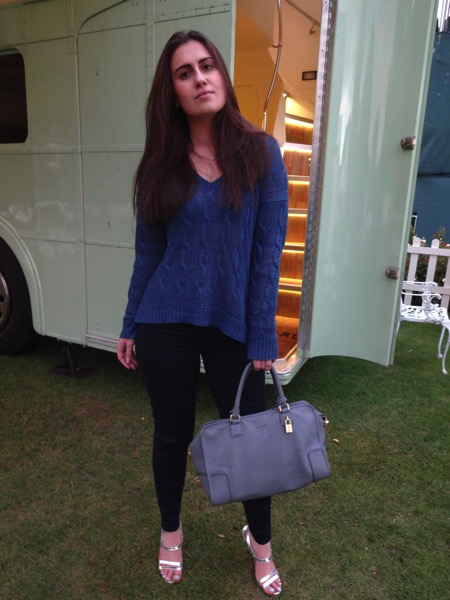 My favourite match has to be any in which Mansour Bahrami plays. Last year, he told Tim Henman that he was getting old as he artfully spun balls in the air. Although I did somewhat regret wearing Manolo stilettos on grass (it was one of those days where I didn't feel like compromising any aspect of my outfit and the silver of the shoe was just so beautifully fluid together with my new Ralph Lauren silk blue v-neck), the day was as fun as expected - and probably even more so for my companion who took great pleasure in watching me sink in everywhere that we had to walk - from the courts, to the bar, to the white Marbella-style sofas.
"Mansour makes tennis so much fun. If you haven't seen him play or 'perform' yet, it's a must! "–
Roger Federer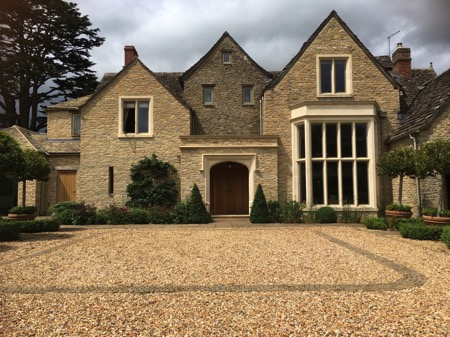 I also managed to escape to The Cotswolds. My love for this part of England began many years ago and as I've grown up, I appreciate it more and more. With my family home being under renovation, I decided it was the perfect opportunity to stay in a hotel just next to our village. Thyme is a luxury boutique hotel in Southrop - home also to the rather well known 'The Swan' pub. The village itself with all of its blossoms and streams is perfectly lovely - and the hotel has been interior-designed to a high standard. I must admit what I love about The Cotswolds is its raw charm - and often with the attempt to be modern as is the feeling here, comfort gets overlooked. In this instance, the very contemporary bathroom layouts were rather odd. I'm an older-hander and fairly spoilt having been fortunate enough to stay in some of the most beautiful hotels in the world. I am looking forward to Thyme reaching the standards they adhere to because the staff are all absolutely darling and with a cookery school on-site, it makes for a promising addition to a part of our country.
Alas, back to the bustling city, after all it is September - design week is just around the corner.
essence info
Francesca Barrow is a style director and CEO of Façonner. Her company curates luxury design. Her fashion and interior photoshoots are published internationally.
Website:
www.faconner.co.uk