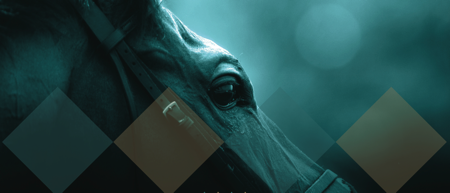 Summer evening music events at your local racecourses
Sandown 22 July - Evening Flat Racing ft. Rule The World
Evening racing followd by Rule the World (Take That tribute) performing live in Surrey Hall. Join us and take in a summer's evening of thrilling racing at Sandown Park followed by live music from Rule The World, the UK's leading Take That tribute band! 'Rule The World have been recognised as the number 1 Take That tribute act in the world. They've been featured on ITV1′s Daybreak and have had rave reviews from many people including TV personality Ricky Tomlinson, Jason Orange's mother, Denise Van Outen and now Mr GARY BARLOW himself. The ONLY Take That tribute show in the land to have ever been praised by Take That's lead singer! Now in their 5th year touring, the band are professionally trained and are currently appearing in top theatres and events up and down the country. The show ensures an accurate portrayal and is a true impersonation of the sounds, look and feel of the sensational 'Take That' live in concert. Featuring all the favourite's including 'Greatest Day', 'Back For Good', 'Million Love Songs', 'Patience', 'Relight My Fire', 'Never Forget', 'Shine', 'Pray' and many more. As a one-off we are offering a considerable discount on hospitality to allow people the chance to sample our fantastic restaurant packages.
Book now here >>>
LINK
Sandown 23 July - Mayor's Pantomime Raceday
Join us on this Thursday afternoon, and enjoy thrilling racing against a stunning London backdrop. This summer's afternoon of entertainment, includes thoroughbred flat races, live music, plus a fun filled mascot race at around 3pm! Chelsea Foundation are proud sponsors of our annual Mayor's Pantomime Mascot race. This year's community spirited event includes mascots from Elmbridge Borough Council, Sparks Charity Foundation, Surrey Advertiser as well as The Jockey Club's very own Sandown Sparkie, Epsom Ellie and Kempton Kev! Don't miss these novices shuffling towards the finish line in pursuit of coveted mascot racing victory! Why not make your day extra special by booking into one of our restaurants. Organise a group of 10 or more for a further discount on top of the advance booking discount. This fixture is sponsored by Unibet.
Book now here >>>
LINK
Sandown 29 July - An evening at the races with Boyzone
Having sold over 25 million records worldwide, Boyzone are one of Ireland and the UK's biggest boybands. Known for hits including 'Love Me For A Reason', 'Words', 'No Matter What' and 'When The Going Gets Tough' they have had a total of 18 UK top 10 singles, with 6 hitting the number 1 spot and have tallied up 5 Brit Awards. Recently celebrating their 20 years as a band, they released their sixth studio album 'From Dublin to Detroit' last year, featuring their favourite songs from the Motown era. 'An Evening At The Races' offers a value for money experience unlike any other this summer. Alongside incredible headlining performances, the action kicks off earlier in the evening with 6 races - giving fans the chance to witness up close powerful equine athletes who are stars in their own right, and enjoy the thrilling drama and spectacle of them racing for glory. Whether you fancy a flutter or a dance with friends and family the event is certain to be an odds on favourite for all, with tickets only £35. This fixture is sponsored by Unibet. Click the logo below for an exclusive offer.
Book now here >>>
LINK
Epsom Downs 30 July - Girls' Night Out
Local ladies, come and let your hair down at Epsom Downs Racecourse's Girls Night Out, on 30 July. Gather your glamorous group for an evening of flat racing, cocktails and a live set from Heart DJ Toby Anstis! Our best dressed competition is also back by popular demand, so enter your stylish self and be in with a chance to win some coveted prizes. This year, leading jewellery franchise-Pandora, will be rewarding one lucky winner with a £250 shopping spree in their Epsom branch. As if that wasn't enough- we will have free hand massages from a holistic and clinical therapist, Jungle Body Zumba Demonstrations and live music from the beautiful vintage duo-Verity and Violet. This summer's evening of entertainment is not one to be missed, book your tickets now!
Book now here >>>
LINK