12/04/17 08:37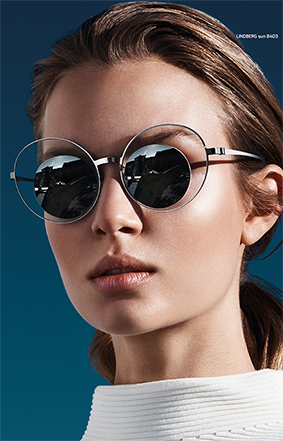 Get some... LINDBERG Sun
Marrying function and fashion, LINDBERG's latest high-performance sunglass offering showcases avant-garde riffs on the classic aviator, along with the bold use of cut-outs and floating lenses, all making this Spring/Summer 2017 season the brand's most daring yet.
In the LINDBERG world 'off the shelf' doesn't exist, as each pair of lightweight titanium sunglasses is customisable and clients can choose their perfect fit with maximum comfort. Here LINDBERG's legacy of exceptional craftsmanship, high-quality materials and technical innovation stands behind each personalised design.
The LINDBERG Sun collection features the brand's patented screw-less hinges and the world's premier ZEISS glare protective lenses – available in a range of hues and tints.
After purchase, each pair of bespoke sunglasses is then hand finished in LINDBERG's lab and air-couriered to the client's optician, who can then undertake the necessary final calibrations.
And at a time when many sunglass brands are lowering the bar in favour of a wear-today, throw-away-tomorrow approach, LINDBERG stands alone as a true luxury lexicon in the eyewear arena.
Website:
www.lindberg.com