16/06/15 12:59 Filed in:
What's On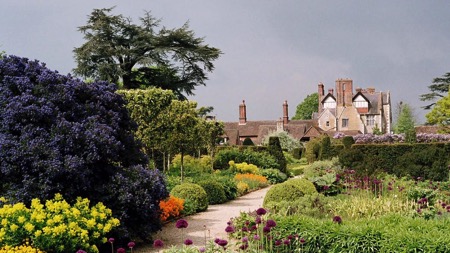 Lanson goes to Loseley for an afternoon of Champagne, tea & flowers
Loseley Park and leading Champagne House, Lanson, are co-hosting an afternoon of Champagne and English Tea in the beautiful Walled Garden at the Stately Home in Surrey. On Wednesday 15th July at 4pm Paul Beavis, MD of Lanson International and an authority on Champagne, will give a talk about our favourite festive drink and bring examples of Lanson Champagne to sample along with a full English Tea provided by Caper & Berry, Loseley's exclusive caterers.
The Head Gardener and Mike More-Molyneux, owner of Loseley Park, which has been his family home since 1568, will also show guests around the award-winning Walled Garden. This has been described as 'pure enchanted magic' by The Lady Magazine, and 'ablaze with colour to inspire visitors' by The London Evening Standard. Tickets are £50 each with £5 going to the children's charity Shooting Star Chase. To book please visit
www.loseleypark.co.uk
or call (01483) 405119.