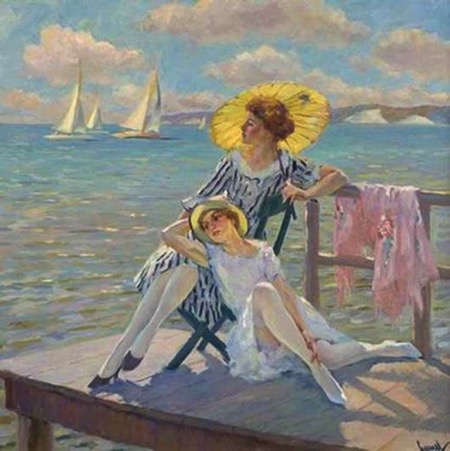 A celebration of Summer
From 16 June 2016

PAINTINGS FOR SALE AT PRICES FROM AROUND £20,000 TO £250,000
Willow Gallery moved from Weybridge to Duke Street St James's in 2005, a 'quality street' since the 18th century, lined with fine art galleries and exquisite shops.
In St James's they expanded their stock from 19th century art to sell a wide variety of Modern, Impressionist and post-Impressionist Pieces. The gallery is run by a close knit trio: founders Andrew and Jeannie Stevens, and Alick Forrester partner for ten years, almost twenty years with the company, curator and contact for this exhibition. They all love art, but it is Jeannie Stevens' vision that informs the Willow spirit. One of their unique qualities is to 'share a meticulous attention to provenance and accurate attribution.' Nothing about their enterprise is left to chance.
In a world of fluctuating prices for art, Andrew explains the Willow commitment to reassure new customers: 'with a vast network of contacts throughout the globe, we are aware of paintings long before they are available on the open market. Before acquiring a painting, a member of staff will usually travel wherever it might be, to evaluate the piece and confirm that it fulfils all relevant criteria concerning quality, price and condition.'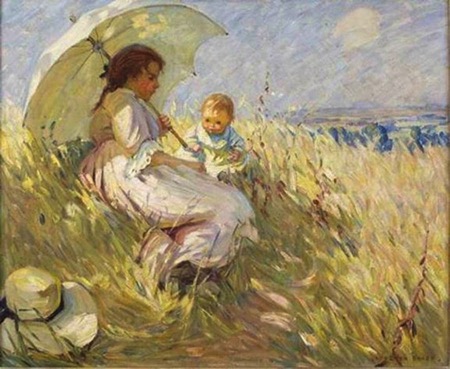 The June show will give the visitor an immediate impression of summer pleasures and the joy of life: sunshine, serene countryside, explosions of flowers, long lazy days by the seashore. There are paintings by French artists such as Renoir and Utrillo, Dufy and Vlaminck, established British names Munnings, Lowry and Seago.
How to translate the endless mutations of light into pigment is one of the wonders an artist can achieve. The Willow Gallery, in so many of its summer exhibition paintings, conveys that quality.
Willow Gallery, 40-41 Duke Street, St James's, London SW1Y 6DF
Visit their Website here >>>
www.willowgallery.com