24/02/15 09:25 Filed in:
Sport
| Competition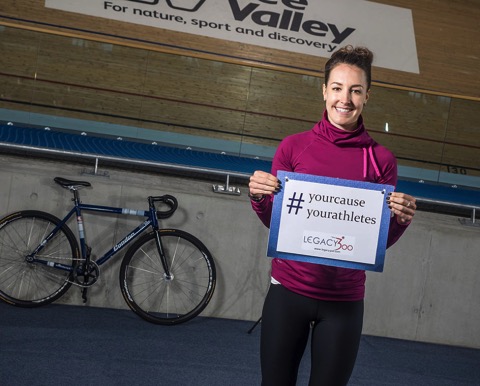 LEGACY 300 Supporting GB Athletes and Good Causes
To continue the narrative of GB Olympians working to benefit your local community - at the end of April 2015 Legacy 300 will be hosting a unique Athlete Fundraiser in London, auctioning off places on Individual and Team based experiences with Olympic Athletes to raise funds for one lucky sports related good cause in the UK. This could be for sports provision in your local school, general funds for youth or adult sports club, body or organisation in your locality.
The contest winner will be invited to attend the London evening and their nominated sporting good cause will receive 100% of the proceeds from the sale of experiences on the evening; or they can choose to receive the places for their own Fundraising Events in 2015. Either way, this is a unique opportunity for the sporting good cause to benefit from this support from the participating GB Athletes.
HOW TO ENTER THE FREE FACEBOOK CONTEST
- Simply visit
www.facebook.com/Legacy300
to enter. One lucky winner will be chosen at random by the Facebook competition app after the closing date of 5pm 25 March.